A Renter's Guide to Navigating The Coronavirus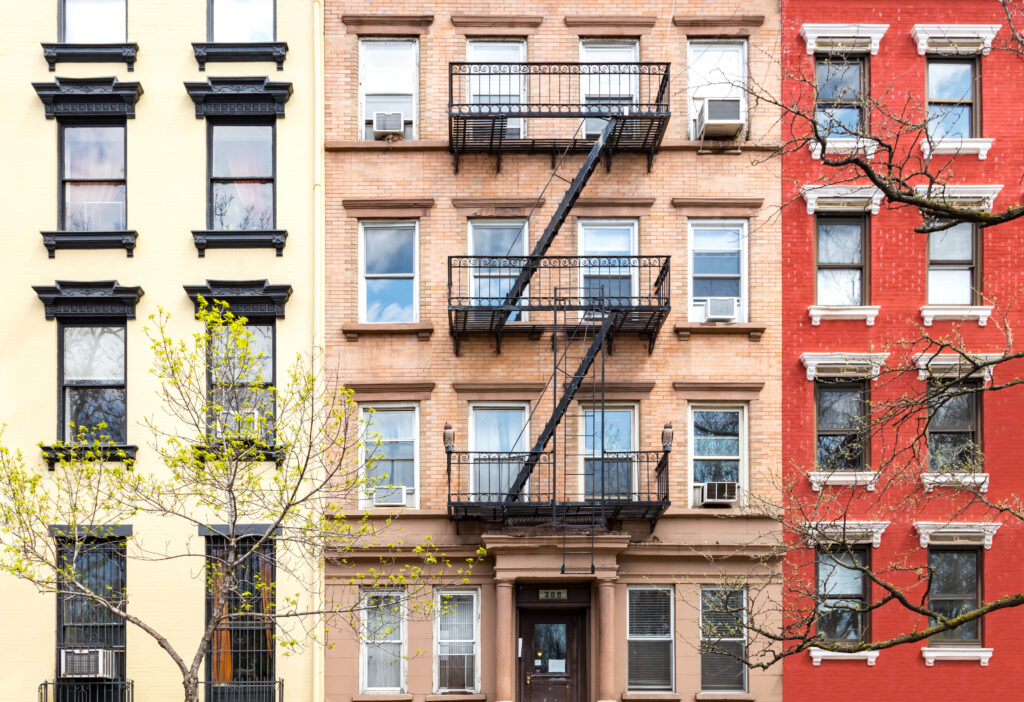 The coronavirus has put many Americans in a complicated situation. Strict orders to shelter in place are in effect for most of the nation, leaving millions unemployed and stuck at home — even if they can't afford the rent.
Current economic paralysis due to the pandemic impacts renters, homeowners, and landlords, leaving many wondering what happens if they can't pay their rent, or if evictions are even legal at this point. And adding to the confusion, many states have passed different renter protection laws, with some states not acting at all.
If you're a renter, what do you do at this time? In the time of coronavirus, rent is on the minds of many.
The coronavirus rent impact
Renters are clearly at a disadvantage right now — nearly 10 million people filed unemployment in the last two weeks of March, leaving many tenants unsure of how they will cover their rent and other living expenses. And that figure is likely to grow. The St. Louis Fed recently forecasted that almost 67 million people are currently in jobs at high risk for layoffs.
Renters in high-rent cities like New York, San Jose, Seattle, and Los Angeles may be most at risk. San Jose topped USA Today's list of most expensive rents in the country, where the average amount due is $2,821. But even people in smaller rural areas with cheaper rent may be in trouble.
Most Americans live paycheck to paycheck, regardless of how much they earn, putting them one bad month away from financial issues. Even if renters can afford rent today, the high chance they may be laid off or furloughed tomorrow may make them question if it's better to prioritize food and an emergency savings plan over rent right now.

Hire Professional Movers
Find trusted professionals to help lighten the load
Save yourself time, stress, and back pain by calling in the pros. Whether you're planning to DIY or just need help with the heavy lifting, we can help you find a solution that fits your move and your budget.
Moving Supplies

Packing & Unpacking

Loading & Unloading

Licensed & Insured

Storage & Containers

But what are the consequences of skipping out on rent during the coronavirus? It depends on the state or city.
How federal and state governments plan on helping renters
As mentioned, renters are confused about their rights during the pandemic. The federal government's solution is a stimulus package that aims to get money in the hands of struggling Americans. State and local governments have taken a different approach and are freezing evictions. Here's a breakdown of what you need to know:
Federal relief for renters
President Trump signed the Coronavirus Aid, Relief, and Economic Security (CARES) Act into law on March 27. It's a $2 trillion package aimed at providing financial relief to Americans under financial pressure. Individuals will receive $1,200 in aid, plus an extra $500 per child.
The CARES Act also provides eviction protection for people who live in federally backed housing, safeguarding one in four rentals nationwide. Renters living in a Federal Housing Association (FHA), Fannie Mae, or Freddie Mac-financed property can't be evicted for 90 to 120 days.
Eviction suspensions and rent law by state
Most states have moratoriums on evictions in case renters fail to make their payments. But some states aren't acting at all.
To get a better idea of how states are responding, here's a quick look at where the states stand:
Coronavirus rent and eviction moratoriums by state
States barring evictions
Alabama, Alaska, Arizona, California, Colorado, Connecticut, Delaware, Florida, Hawaii, Idaho, Illinois, Indiana, Iowa, Kansas, Kentucky, Maine, Maryland, Massachusetts, Michigan, Montana, Nebraska, Nevada, New Hampshire, New Jersey, New Mexico, New York, North Carolina, North Dakota, Oklahoma, Oregon, Pennsylvania, Rhode Island, South Carolina, Tennessee, Texas, Utah, Vermont, Virginia, Washington, Washington, D.C., Wisconsin
States taking partial action
Louisiana, Missouri, Ohio
States that have not taken action
Arkansas, Georgia, Mississippi, South Dakota, Wyoming
Sources: Newsweek, Nolo, USA Today
Rent help: How to get coronavirus rent relief
If you're worried about how you're going to pay rent, you're not alone. Luckily, most states have provisions to ensure you can remain in your home for the next couple of months or longer. This doesn't mean you won't have to pay rent at all, but the moratoriums buy you some time so you can get back to work and back on your feet. Here are six tips on how to get relief on rent during coronavirus:
1. Know where your state stands — and what your rights are
Although most states have put a freeze on evictions, some states, like Arkansas, Georgia, Mississippi, South Dakota, or Wyoming, still haven't. If you live in those states, you may be in danger of getting evicted for not paying your rent — even during the COVID-19 crisis.
As for other states, it's helpful to know your rights. Some overzealous or unaware landlords may try to threaten you with eviction at this time. Knowing the rent laws in your state and where you currently stand saves you from undue stress.
2. Let your landlord know what's up
Your landlord is not your enemy. In most cases, they're in the same boat as you, worried about how they're going to cover their mortgage payment on the place you rent. If you feel you may not be able to cover your upcoming rent, let them know ASAP so they, too, can prepare.
3. Ask your landlord for options
When talking with your landlord, be honest about your financial hardship and ask them if they have any ideas or options regarding the situation. Your landlord may push back your rent a month or two, or change your due date to work with when your unemployment benefits or paycheck comes in. You may be able to hash out a deal that both of you can be happy with.
4. Request a temporary rent reduction
If you feel like you can meet a good portion of your rent, your landlord may be open to giving you a temporary discount on your rent. This may be the best approach since the reduction isn't money you need to pay back at a later date. Your landlord may recognize that a portion of the rent is better than no payment at all and agree to this idea.
5. Look for rental assistance programs for rent help
You may qualify for financial help to cover your rent through a rental assistance program. The programs may be available on a federal, state, or local level. The Department of Housing and Urban Development (HUD) lists several renters' assistance options on its website. To find programs in your area, Google "rental assistance near me" or search for your city or state's housing agency for options.
6. Move in with family
If you can move in with friends or family to save on rent, check your lease  —- some have a hardship clause that lets you move out early if you're experiencing financial difficulties. If your lease doesn't include the hardship provision, talk with your landlord and ask if you can break your lease without penalties due to COVID-19.
The bottom line
If you're worried about how you're going to pay your rent in these difficult times, rest assured you're not alone. Luckily, most cities and states have stopped evictions to buy you time until things settle down. There are steps you can take in the meantime to keep on top of your responsibilities as a renter, as well as programs that may help you pay your rent. Know your rights and keep communication open with your landlord until this situation passes.
Frequently asked questions
I rent — can I be evicted?
In some cases and in some states, you can't be evicted during the coronavirus pandemic. The federal CARES Act prohibits landlords who financed their properties through FHA, Fannie Mae, or Freddie Mac from evicting tenants. And most states have enacted temporary bans on evictions until the COVID-19 crisis subsides.
Do I have to pay rent during the coronavirus? 
If you can afford to pay rent at this time, you should. Although evictions are currently on hold for most renters, it doesn't mean you don't have to pay rent. Whether you pay your rent now or later, you will still owe whatever you don't pay in these months.
How many people have skipped rent during the coronavirus? 
It's too soon to know for sure, but a recent New York Times article says 40% of New York tenants may not pay their rent. Skipping rent doesn't mean you're free and clear — if you don't pay rent today, you will owe it at a later date or be at risk of breaking your rental agreement.
I can't pay rent. Where can I find help?
Some programs help renters pay their housing obligations. Look into local, state, and federal rental assistance programs that could pay all or a portion of your rent on your behalf. The Department of Housing and Urban Development (HUD) is a good place to start.
This article was published on April 8, 2020.