Tips to Protect Your Moving Truck from Overnight Theft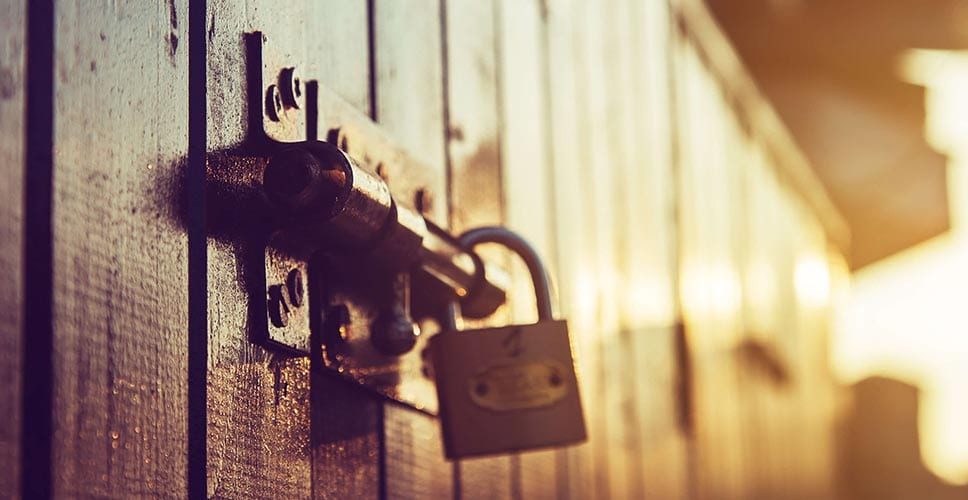 It happens more often than it should, and when it does, it's devastating: Moving trucks being broken into and emptied out by thieves overnight. Sadly, though most folks know how to protect their homes and their cars from burglars, most don't have the same expertise when it comes to moving trucks. Prepare yourself with these five moving tips to protect your truck from thieves:
1. Lock it!
When you pick up your moving truck, someone from the rental company will always inspect it together with you so you can make a note of any pre-existing damages. This is the time to check that the doors on the cab open and close, and lock and unlock, perfectly. Just as important, check that the door latch on the back of the truck works properly.
Next, get a good, sturdy padlock that fits through the latch. Don't skimp on this one: A good lock might cost a few dollars, but that's nothing compared to the cost of having your moving truck broken into.
2. Get a portable car alarm and/or steering wheel lock.
You can buy these at most hardware stores or even order them online. They're easy to install and work just fine as visual deterrents for potential thieves. And when you arrive at your new place, you can use them to protect your car if you're not sure about where to park in your new neighborhood.
3. Park in a well-lit area that's within a clear line of sight.
Even if you've done your research and have chosen low-crime areas to spend the night when you're on the road, you should still take care when parking. Choose a spot that's well-lit and within a direct line of sight from your window. That way, you can easily check on your truck from your motel room.
4. Park by a wall or use your vehicle as an obstacle.
One of the most important deterrents to thieves is inaccessibility. If you can back the truck up against a wall or block it with your other vehicle (whether it's being towed or driven), it'll be much more difficult to open the doors of the truck and unload any items. Just remember to leave enough room to maneuver your way out in the morning.
5. Insure it.
Despite all of the above precautions, a determined thief might still use your moving truck for his next meal ticket. So before you even hit the road, check your insurance policy to make sure the moving truck and its contents are appropriately insured. In the unfortunate event that something does happen, at least the insurance company will pay out so you can replace your stuff.