Motorcycle Shipping: Everything You Need to Know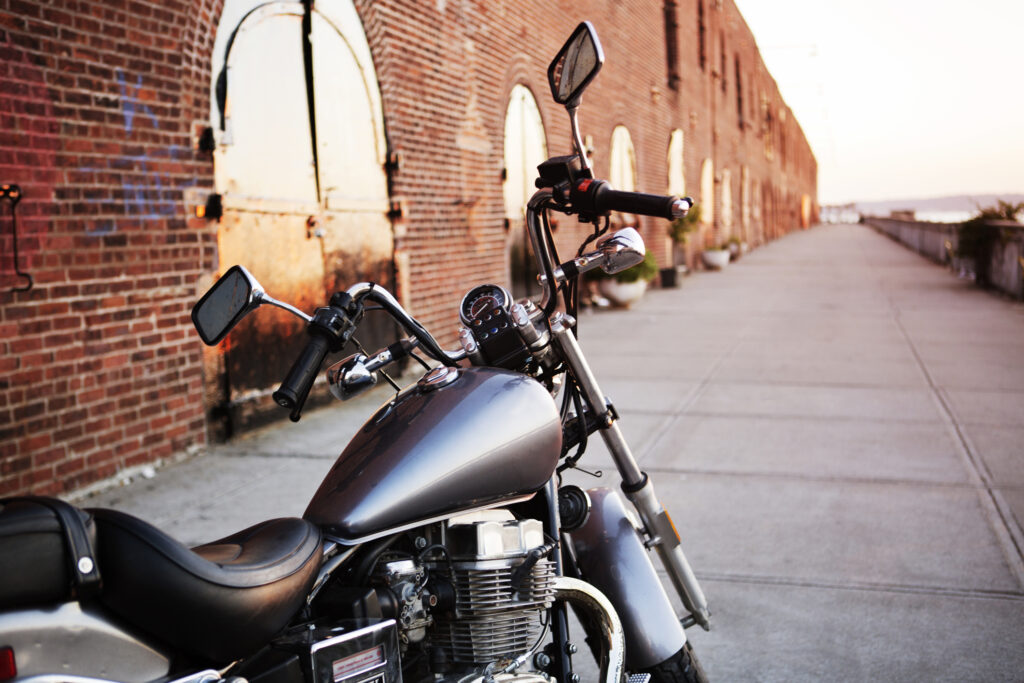 There is nothing quite like exploring the open road on your motorcycle. But if you're moving to a new home far away with your family, cruising on two wheels to your destination probably isn't an option. Motorcycles are also heavy, so it's not always practical to pack one in the back of a moving truck. You could tow a motorcycle yourself, but you might not want to risk damage or theft if you have a long haul ahead of you.
That leaves motorcycle shipping as a viable option for getting your bike from point A to point B. Motorcycle shipping is often the most hassle-free and least worrisome option for transporting your ride to your new location. Another reason you might want to ship your motorcycle is if you are selling it to a buyer in another location. Whatever the reason, here's everything you need to do to prepare your motorcycle and have it successfully delivered.
How to ship a motorcycle, step by step:
Step 1: Determine the type of trailer you want to haul your motorcycle
When shipping a motorcycle, you will have to decide whether to have it shipped via an enclosed trailer or an open trailer. An enclosed trailer will provide much better protection for your vehicle while in transit, but an open trailer is significantly cheaper.
Step 2: Find quotes
Search for motorcycle or auto shipping companies online and request several quotes for your shipment. Consider the cost of shipping and the level of desired service (door-to-door, open or enclosed trailer, crating, etc).
The best way to compare the pricing of various motorcycle shipping companies is to use a website that compares the companies for you. Some of the most popular options are the websites Compare the Carrier and uShip.
Step 3: Schedule the service
Once you pick a carrier, schedule your service promptly so you can get on their calendar. Cross country shipping can take about five days, and you may want to plan on a three-day window for pick up and delivery to accommodate any unexpected delays.
Step 4: Document the condition of your motorcycle
It is essential that you document the condition of your motorcycle prior to shipping, otherwise the carrier may not be responsible for dings and scratches that occur in their care. Take detailed pictures of your motorcycle from various angles.
Step 5: Prepare your motorcycle for shipping
You do not usually need to empty the gas tank or disconnect the battery, so your bike should be ready to ride upon delivery. Make sure your saddlebags or tour packs are securely closed and do not leave any personal property — like your helmet — attached to the outside of the motorcycle.
Step 6: Consider additional insurance
Most shippers will include insurance coverage, but it may not be enough to cover the full value of your motorcycle. Consider purchasing additional coverage if your bike is especially valuable.
Step 7: Ship your motorcycle
Your carrier will meet you and pick up your motorcycle. To expedite the process you may also be able to bring the motorcycle to the shipper's depot.
Step 8: Receive your motorcycle
Meet the carrier and accept delivery of the motorcycle. Promptly inspect the motorcycle for any damage. If you need to file any insurance claims, do so immediately.
Step 9: Don't forget the keys
The shipping carrier doesn't need the keys, so make sure to bring them with you. Or you can ship the keys to the recipient separately.
How much does it cost to ship a motorcycle when you move?
Generally speaking, customers can expect to pay 3 cents per mile. However, the cost of shipment will depend on how far you are shipping your motorcycle. Usually pricing gets fairly expensive starting at 1,000 miles, which is the equivalent of shipping a motorcycle to the Midwest from the East Coast (NYC to St. Louis). For any shipment of 1,000 miles and above, you can expect to pay between $350 and $1,200.
Expect to pay over a grand if you are shipping your motorcycle across the entire country. For shorter distances, you may be able to pay as little as $180; however, some shipping companies start rates at around $300 regardless of distance.
The cost varies depending on several factors including the type of trailer used, distance, and type of motorcycle. Additional costs may be incurred including supplemental insurance coverage, crating services, and fees for delivering to a residential area.
To give you an idea of motorcycle shipping costs here are a few sample quotes:
The following chart offers a few quotes based on a motorcycle shipment originating from Charlotte, North Carolina and shipping to Chicago, Illinois. Where applicable, the quote was provided for a Harley-Davidson Breakout 2020 or for a motorcycle greater than 600cc.
*Quoted prices were last updated on January 7, 2020
How to ship a motorcycle on a budget
Shipping your motorcycle on your own does not necessarily save you any money when you factor in trailer rental fees, equipment costs for stabilizing the motorcycle, and even hotel and meal expenses if the trip is multiple days long.
Instead, the best way to save money on your shipment is to opt for an open-air trailer instead of an enclosed one, rent a crate instead of buying one (or even opt out of one entirely), and have a flexible timeline for shipment dates.
There really aren't too many ways to shave off costs for motorcycle shipments since you do want to make sure your motorcycle doesn't incur too much damage on the journey. The best thing to do, therefore, is to do as much research as possible on finding the cheapest shipping company available in your area.
Make sure to fully prepare your motorcycle for the journey
While the safe arrival of your prized motorcycle to its new destination is largely in the hands of the carrier you choose, you should do a few things to fully prepare your motorcycle for the trip. These small steps can help ease the process and protect your ride.
Make sure your motorcycle is clean and remove any dirt or grime from the body and tires. Then take pictures and document the condition of your bike to create a record of its condition prior to shipping. This will come in handy if it arrives with a big scratch or rip in the seat and you need to file an insurance claim. Make sure to tighten any connections that are loose so your bike doesn't fall apart during transport.
Most carriers ask that you have just about 1/4 of a tank of gas. If your bike isn't operational, be sure to let the carrier know. Unlock the steering wheel and disable any alarms prior to transport. Be sure that there is air in the tires so that the transporters can roll your bike. Your carrier may have additional instructions so be sure to follow them closely to make sure your shipping process goes smoothly.
The bottom line
Shipping your motorcycle is a convenient and cost-effective way to move your bike long distances. Getting multiple quotes can help you find the best price, but keep in mind the carrier's quality and reputation.
Frequently asked questions
For moves less than a 1,000 miles, shipping a motorcycle typically costs between $180 to $300. For longer moves, shipping runs around $350 to $700.

Motorcycles are either shipped on an open trailer or in an enclosed trailer. Contact an auto shipping carrier to schedule pick up and delivery of your motorcycle to ensure it arrives safely to its destination.

While prices vary depending on the destination country and how the motorcycle is packed, a motorcycle can usually be shipped overseas for between $1,000 and $2,000.