Moving? Do These Eight Things ASAP To Get Ahead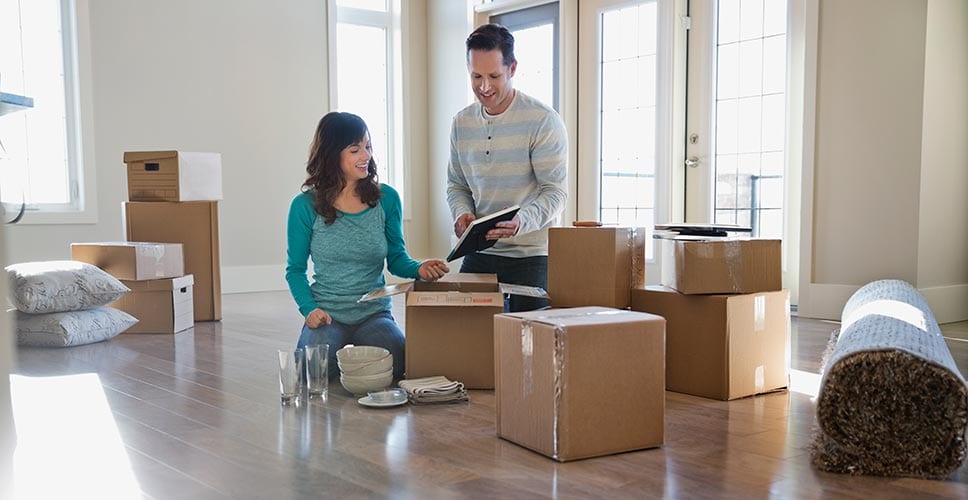 It's official-you'll soon be on the move! Whether you're catapulting your life to an entirely new city or a mile down the road, one thing is clear: your standard to-do list just quadrupled in size.

Regardless of how near moving day is, there are things you can do now, after changing your address (psst-it only takes a few seconds!), to start chipping away at that daunting list.

[deals-hub-ad]
Start Consuming Perishables Stat
Those perishable items in your fridge and freezer aren't getting any younger, so incorporate them into your meals whenever possible, understanding they'll otherwise go to waste. As you near moving day, think strategically about what grocery items can be multi-purposed for meals that'll keep you full of energy. For suggestions, check out MYMOVE's last 7 days guide for eating up while moving out. Dinner plans: handled.
Resolve Any Maintenance Issues Now
This one's not as satisfying as consuming everything in the fridge, but it's a necessity when it comes to tying up loose ends. Get on top of any maintenance issues you've managed to turn a blind eye to in your current home (yes, that incessant faucet drip counts) so they don't emerge as urgencies near or on moving day. Services such as Angie's List can help you identify local, certified professionals-but first check out these five home maintenance projects that are cheaper to DIY. Are you up to the challenge?
Make Sure You're Up To Date On Everything
Let's face it: moving is a tedious process that pushes other priorities to the backburner-and establishing doctors, dentists and vets in a new city takes time. To lessen the chance of your "check engine" light coming on, schedule any appointments now that you'll need to keep your family up and running before, during and after the move. Think annual physicals, vaccinations and prescription renewals. If your records aren't available electronically, get physical versions from each office. People require maintenance, too!
Modify Your Location, Location, Location
Rest assured your mail will begin forwarding to your new address on the date you request USPS to do so-but changing your billing address will require you to modify it several places on and offline. Start a list of the necessary parties and institutions you'll need to notify once the move is official, and, when possible, place a note on your accounts that highlights this pending change. It is all about location.
Get Moving On Deciding Whether You'll Hire Help
Hiring movers isn't always a done deal. You may or may not need them based on the distance of your move, the amount of stuff you have or simply because you're lucky enough to have the "village" it takes. Either way, it's a choice you'll have to make through some due diligence and comparison shopping. For help deciding whether to hire movers, check out this MYMOVE guide. Get a move on!
Finally Have That Garage Sale
Has it really been a year since you said you'd have that garage sale? We don't blame you-but now that you'll benefit from instant decluttering and cash-making, isn't it a little more tempting? Having a garage sale now will give you less boxes to pack later-and it could even make the difference in whether you'll hire movers. Ready to embrace the art of the sale? Read these garage sale tips to help you clear out before you move on.
Dispose Of Hazardous Items
You're not hosting any hazardous guests in your home-or are you? Some of them could be right under your sink. You'll need to dispose of waste and materials that are flammable, toxic or reactive before the move, so find out how to do it properly in your county by contacting your local waste management company. They'll be able to give you drop-off locations or even schedule a home pickup at your convenience. No time wasted here.
Create An Emergency Kit For Your New Place
On another safety-related note, if your current home isn't equipped with an emergency kit, start building one to bring to your next place. Since emergencies aren't a matter of "if" but "when," the peace of mind you'l bring with you in just one or two plastic bins will be well worth the move. This guide will help you build one from scratch.