Do's and Don'ts For a Successful Spring Move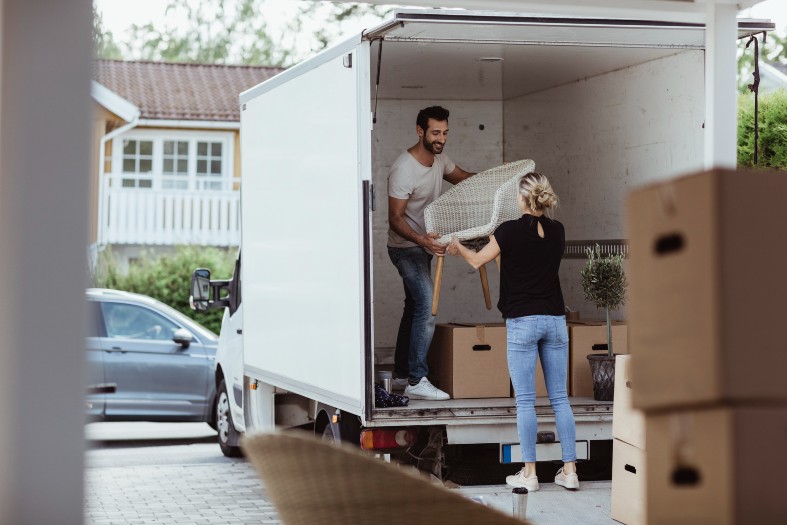 Moving in the spring brings plenty of advantages. Before the busy summer moving season, it's historically the best time of year to sell your house, with buyers coming out of winter looking to pounce.
And even if you're hiring professional movers, spring's milder temperatures can make moving day (or week or month) a little less exhausting. Plus, you usually won't have to worry about driving a moving truck or trudging through snow in the spring.
How to have a successful spring move
No matter how good the weather's looking, moving is always a hectic time. Follow these tips to make your spring move as seamless as possible.
Schedule around kids' spring break
Spring break typically occurs around the final two weeks of March. If you can line up your move-in date around then, it can cut down on the disruption for kids making the move, giving everyone an extra few days to get settled without having to worry about finishing homework the next day. For kids moving to a new school, the added time can make for an easier transition, as well.
Give your house a spring cleaning before listing
There's a reason spring is the season to deep clean. Fall and winter take their toll on your house, and the warmer weather is a great time to knock off the dust. Before you list your house, take some time to thoroughly clean the space: shampoo the rugs or carpet, clear out your gutters and make sure everything is dust- and grime-free.
Host a yard sale
You'll likely need to do some purging before your big move, and a yard sale gives you the chance to knock out a big chunk of it in a single weekend. Pick a date a few weeks before your move, post online and hang flyers around your neighborhood, and schedule a donation pickup at the end of your sale to get rid of anything that didn't sell.
What to look out for with spring moves
While spring moves have plenty of advantages, there are a few pitfalls you'll want to look out for as well. Follow these tips to make sure your move doesn't get derailed.
Don't wait too long to hire movers
While spring isn't as busy as the peak summer moving season, you'll still want to get an early start on your search for movers. The increase in moves starts in April, and the calendar fills up fast for most companies. It's a good idea to book a mover about two months before your move date, but you can usually push it to a few weeks out if you can be flexible with your dates.
Weather can be unpredictable
You never know what kind of weather you'll get in the spring, which means you should prepare for everything. Leave a few layers and a rain jacket unpacked in case you get colder weather, but make sure they're easily sheddable if you get hot as the day goes on. If the sun does come out, you may want to have sunglasses and sunscreen at the ready as well.
Keep the pollen outside
Spring is a challenging time to move if you have allergies. You'll be spending a lot of time coming in and out of your new house, which means your belongings can bring in unwanted pollen with them. Make sure all your boxes are taped shut tightly and consider wrapping your furniture in plastic wrap. Pollen count is usually highest between 5 a.m. and 10 a.m., so if you can schedule an afternoon move, we recommend doing so.