Does a DIY Move Actually Save Money?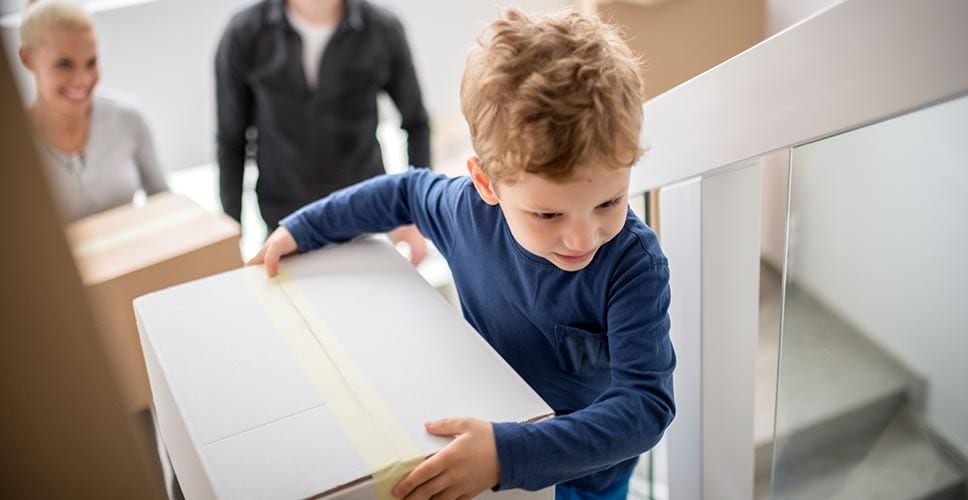 The term "DIY" has become associated with "affordability" when it comes to everything from painting your house to creating elaborate desserts. But when it comes to moving, does it actually pay to handle everything yourself? Between the cost of renting your own truck and buying your own boxes, you might be surprised at the bill you rack up. Let's take a look at some of the most common costs for moving and see if you should reconsider the idea of a DIY move.
Truck Costs
The big ticket cost in almost any move is the price of getting your furniture from Point A to Point B. You can ship clothes from afar or move end tables in your back seat, but if you're not willing to part with your bed frame you can't get around using a truck. You might assume it's cheaper to hire your own truck and drive between properties yourself, but not so fast. In San Diego, for instance, you can find a Groupon deal for three hours of moving services (truck and two movers included) for around $200. If you rent a U-Haul in the same city, you're looking at about $70 plus $0.89 per mile to rent and use a truck for 6 hours. All in all, you may only save about $50 on truck costs for a local move, and you won't have the aid of professional movers who can get your couch into the truck while you watch from the porch.
Valuation/Insurance Coverage
When you pay for movers, you also have valuation coverage (it's required by federal law). If something happens to your belongings, you will get paid for at least some of their value. You may also be able to purchase more insurance coverage from your movers. Most insurance for DIY moving trucks is in place to protect the vehicle itself. If additional coverage is available, it eats into your savings.
Parking and Gas Considerations
Let's say you're forgoing a big truck altogether. Your friend has a truck that you can strap your mattresses to and you're chucking your couch. Conservatively, you'll probably wind up making 10-15 trips between the properties. Depending on the parking situation, that could mean paying for parking a dozen times, and filling up your tank more than once. Compare these costs to a single journey between properties in a big truck, and you may not save as much money as you'd think. You certainly won't save time.
Miscellaneous Costs
DIY moving could also lead to some miscellaneous expenses. If you lift heavy furniture you could wind up needing to go to the chiropractor or cashing in a sick day to recover. What you don't pay movers you could end up spending in bribes of pizza and beer for your friends who agree to help. If you're moving long distance, factor in the additional gas and hotel costs against the price of hiring movers and flying yourself to your new city.
Moving yourself may seem like a bright idea, and it can be. But a DIY move may not always wind up being a financially responsible choice. If it's important to you to maintain absolute control over your move, DIY is the way to go. Otherwise, before you decide moving yourself is better, consider conducing an itemized estimate of your total expenses.