How Changing Your Address Helps Change Laws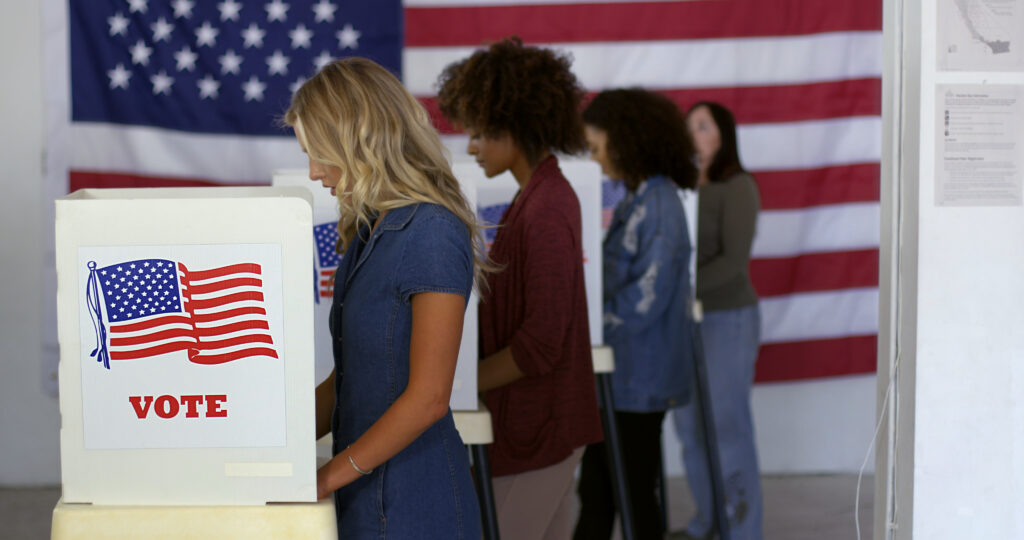 Don't let a defunct address keep you from participating in democracy. Updating your voter registration with your correct and current address ensures that you're able to vote in the right district and that your voter ID and your registration card match.
Change is made on a local level. It's your mayor who appoints the chief of police. Most states choose sheriffs and your district attorney through elections. If you start investigating and investing in the people running for those positions, you can change your local landscape to be the kind of place where meaningful change to the issues you care about can thrive.
A quick tip: Don't put off updating your voter registration address. Do it at the same time you file your change-of-address with USPS®. You can cross off both of those to-dos with MYMOVE to ensure that you don't miss your state's voter registration deadline.
Down-ballot races that impact change
While it would be a swift fix to tackle social injustices at the head, local and down-ballot elections are a powerful – and often overlooked – weapon for change. Tackling systemic inequality and other civil displeasures (like the property tax rate) starts with tackling your town. Spurred by the pandemic and the latest wave of Black Lives Matter protests, it's local and state governments actually enacting reform. And it's the state treasurer who decides what kind of health plans are provided to teachers – an important issue when some counties are requiring in-person instruction during a pandemic. Those state and local positions that are currently shaping lives were elected in down-ballot races.
Take Gov. Kim Reynolds, who was voted in during Iowa's 2018 gubernatorial election and who led Iowa to be one of only three state legislatures out of the 21 currently in session to pass a bill restricting police chokeholds. Or the coronavirus evictions that fell to locally elected North Carolina sheriffs departments to execute. On a state scale, Attorneys General, like Mark Herring of Virginia, have the power to introduce legislation like police reform. Some states, like Texas, allow the public to elect judges, who get the ultimate say in upholding justice.
Other positions with the power to craft local legislature and enforcement include:
Judges – a panel or person who rules ultimately on whether or not or to which degree a law has been broken. Judges in most states are elected. U.S. Supreme Court and appeals judges are appointed by the president.
Sheriffs – law enforcement officer tasked with solving community problems (evictions, investigations, traffic stops, welfare calls, etc). Jurisdiction often expands to a whole county, whereas police officers are responsible for law enforcement within city limits. Sheriffs are elected and appoint their own deputy sheriffs.
Attorneys General – a top legal officer of a state or locality, whose job is to enforce state and local laws. If not outright elected by the community, the state attorney general is appointed by the state governor, another elected position.
It's not enough anymore to go to the polls and wing it. As local and midterm elections arise, remember the above power structure. Take the time to read up on the candidates your locality stands to elect because the power to enact lasting and impactful reform is in their hands. But when you step into that voting booth, you exercise your power to change your community for the better.

How to vote by mail
Updating your voter registration address also ensures you get an absentee ballot in the event you need to vote by mail, an option that might be very popular with the specter of COVID-19 hovering over the next round of elections.
Each state has its own rules for absentee voting, but the gist is that you can request an absentee ballot on your state's election website. If your state rules that COVID-19 is a valid reason to honor an absentee ballot, then you just need to follow the rest of the steps your state has laid out.
Most states will honor voting by mail if you're disabled, injured, or ill, and will also accept the excuses of business travel or out-of-state schooling as viable. Check out our state-by-state voter registration guide for vote-by-mail deadlines.
The bottom line
Changing your address to update your voter registration ensures that you can participate in democracy and shape our nation's response to reform. Even if you feel lukewarm about the candidates, showing up to cast a ballot in your local, state, and national elections is one of the most influential ways citizens can change the course of civil rights in America. Your ballot doesn't just decide big things like the leader of the free world; it could also impact everything from the national legalization of marijuana to whether or not justice for police brutality and domestic violence is served in even the smallest community.