Mayflower: Moving Services and Reviews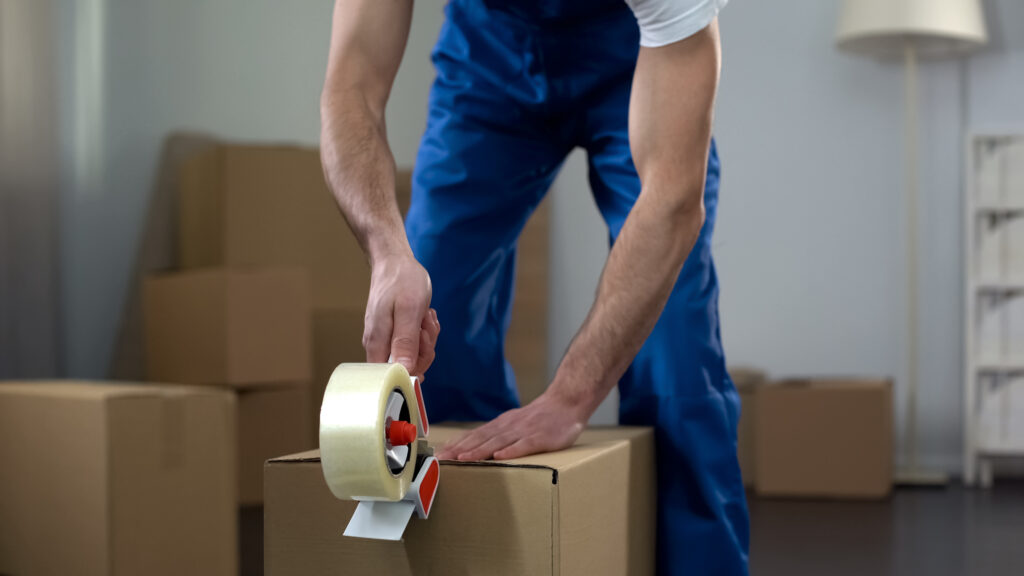 A quick look at Mayflower
With over 90 years in the moving industry, the Mayflower moving company is an American Moving and Storage Association Certified ProMover. Serving over one million customers, Mayflower offers services for local, long-distance, and international moves.
In addition to moving and transport, convenient add-ons to customize your moving experience with Mayflower include packing services, cleaning, electronics installation, storage, and debris removal. Mayflower assigns customers a personal move coordinator to navigate the move from start to finish.
Mayflower offers these services:
How much does Mayflower moving help cost?
Mayflower moving services are certainly extensive. Plan ahead and set time aside during your moving preparation to obtain a quote as Mayflower does not offer instant online estimates. You will need to schedule an in-home or virtual content survey with a moving representative. Mayflower requires a walkthrough, as they base the cost on both distance and total weight.
A survey of your home's furniture will ensure the representative can provide an accurate quote. For example, heavy items such as large armoires or home theater seating will affect the weight portion of your Mayflower quote. Contacting Mayflower is easy through email, chat, or phone.
To get an idea of how much using Mayflower for your move costs, here's a quote for a mover relocating from Charlotte to Austin:
| House size | Without packing services | With packing services |
| --- | --- | --- |
| Two-bedroom house | $5,950 | $6,875 |
*Pricing for a move in June 2020
The MYMOVE team obtained the above quote based upon an 800 square foot two-bedroom home. Most of the furniture fell in the lightweight category, however, a few heavy items including a recliner, treadmill, and king-size bed with mattress, box spring, headboard, and footboard were included in the contents.
What impacts your Mayflower quote?
Multiple components, like home square footage and total content weight, impact your Mayflower moving quote. For example, a loft apartment with minimal, lightweight furniture will cost less than a three-bedroom home with a fully furnished basement. The overall distance between your current residence and the new home is also an important factor.
The date of your move, especially during certain seasons, can result in a higher quote than off-peak dates. Warmer temperature months are most sought-after as mild and sunny days provide optimal moving weather. Families with school-age children favor summer months to not disrupt their children's school year. Scheduling your move in May, June, July, August, or September can result in a higher Mayflower moving quote.
Moving add-ons such as Mayflower packing, unpacking, and storage will also increase your moving company bid.
What kind of insurance does Mayflower offer?
Mayflower's moving quote automatically includes insurance, known as the Full-Value Protection plan. This plan provides compensation if any of your belongings are damaged during the moving process. Mayflower will repair damaged items or replace unfixable or lost items based on your minimum declaration amount. Keep in mind, full-value protection is not the same as homeowner's insurance, so be sure to thoroughly read the moving protection plan.
If a full-value protection plan is not necessary or within your budget, you do have the ability to opt-out. Upon opting out, you will be covered under Mayflower's minimum liability valuation option. This minimum liability insurance is calculated at $0.60 per pound per piece (the minimum that's required by law). For example, a damaged or lost 100-pound treadmill will be reimbursed in the amount of $60.
How to save money with Mayflower
There are several ways to save money on your overall Mayflower moving quote. Cutting non-essential services such as Mayflower packing can reduce your estimate. While packing a home on your own can be time and labor-intensive, doing it yourself will shave money off your moving budget. Purchase moving boxes at your local home improvement store and call in reinforcements — friends and family who can lend a helping hand with the packing.
You might also be able to save money if you remain flexible with your move date. The ability to move during the off-peak season, a weekday, or mid-month may increase the cost-effectiveness of your move. If your move can be scheduled before or after the peak moving season, Mayflower may be able to provide a less expensive quote.
For long-distance moves, take advantage of Mayflower's partnership with CityPointe Real Estate Services® to earn rewards, including cashback. Benefits include real estate and mortgage services, temporary housing, and cashback upon selling your home and buying your new home.
Mayflower: The pros and cons
Pros
Cons

Full-service moving company across the United States and 150 countries internationally
Includes a personal move coordinator
Offers both short-term and long-term storage
90 years of moving industry experience with over a million customers
Add-on packages include additional valuation protection, personal computer and network disassembly and assembly, and cleaning services.

Lack of instant online quote
Cost estimates require an in-home or virtual walkthrough
Does not offer a price match
Mayflower reviews
With a score of 94.62, Mayflower ranked number three in the U.S. General Services Administration's 2019 Customer Satisfaction Index of transportation providers.
The Better Business Bureau offers reviews and ratings based on a specific business location. When determining positive and negative reviews, search with your current zip code as well as your new home destination zip code to obtain the most accurate Mayflower review information.
The bottom line
Mayflower offers a wide range of services to make your local, long-distance, or international move easier. But before you make a choice and spend the money, educate yourself on multiple moving companies' reviews, pricing, and add-on benefits before making a decision. The Federal Motor Carrier Association is another resource to ensure the protection of your home's contents. Ultimately, whether it is the Mayflower moving company or another establishment, the "best choice" is based on your personal needs.
Frequently Asked Questions
Does Mayflower require an in-home estimate? 
Yes. Mayflower requires either an in-home or virtual estimate scheduled with a Mayflower representative.
How much does it cost to move with Mayflower? 
Cost is based on total content weight, distance, date of move, and add-on service options (like packing and cleaning).
Does Mayflower offer moves nationwide? 
Yes. Mayflower offers moves nationwide along with 150 countries internationally.