How Moving and Storage Companies Are Responding to the Coronavirus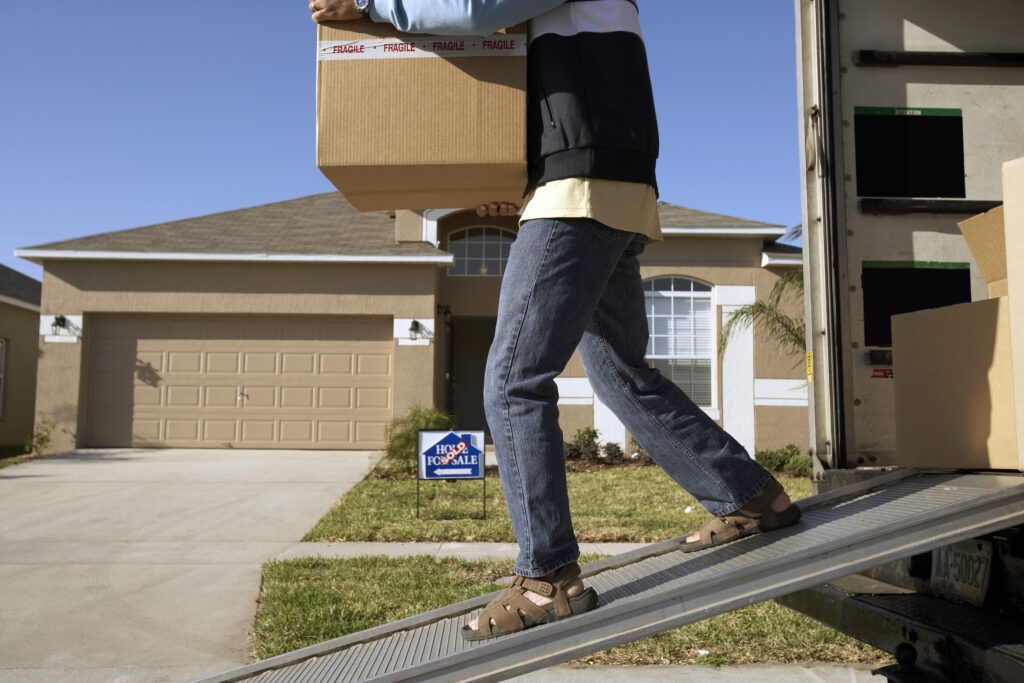 Both federal and state governments are implementing a variety of restrictions on travel and business operations in an effort to curb the spread of COVID-19. As of April 2, the U.S. Centers for Disease Control reports over 213,144 cases across the country, with the death toll eclipsing 4,513.
President Trump extended the social distancing mandate through the end of April, which prohibits gatherings of more than 10 people. Many states have ordered lockdowns of nonessential businesses, and many governors are ordering check-points at borders and self-quarantines for anyone coming in from another state.
These restrictions make moving during the coronavirus pandemic difficult, as health experts agree that staying home is crucial to slow the spread of COVID-19. So, what does this mean for your upcoming move?
You should only continue with a planned move if it's absolutely essential. And for those who are at high risk of contracting COVID-19, including the elderly, moving during this time is strongly discouraged.
However, if your situation warrants moving forward with a relocation in the near future, find out what changes are in place for moving and storage companies and how they could impact your moving plans.
Understanding "essential services:" Do moving and storage companies count?
The White House issued guidelines in March for the coronavirus pandemic and refers to the Department of Homeland Security for defining the term "essential services." These primarily include healthcare services, pharmaceutical services, and businesses involved with food supply.
The federal government also encourages states with community transmission of the disease in progress to close the following places:
Bars
Restaurants
Food courts
Gyms
Indoor and outdoor venues where people congregate
Many states have gone further, creating their own classifications of what businesses are considered essential. In New York, Gov. Andrew Cuomo added the following industries to the list:
Telecommunication
Airports and transportation infrastructure
Services, including trash collection, mail, and shipping
News media
In Illinois, Gov. J.B. Pritzker added charities, hardware supply stores, cannabis producers, and restaurants preparing food for off-site consumption to his list of essential businesses.
More often than not, moving companies can be lumped in with other broad categories — like transportation. Some states, such as Massachusetts, explicitly classify moving and storage services as essential. To determine if your state allows moving and storage companies to continue operating, you'll have to check your state's guidelines.
Keep in mind that these guidelines often change. To get the most up-to-date information, refer to the Wall Street Journal's ongoing guide to state lockdowns.
How moving companies are responding to COVID-19
As of now, moving companies are generally considered essential services. Here are the additional precautions top companies are implementing to help protect their customers and employees.
Two Men and a Truck
Two Men and a Truck is still operating, so consider your move on unless you've heard otherwise from your local franchise owner. The company is following all guidelines and best practices for cleanliness and sanitation to help curb the spread of the coronavirus. If you need to cancel your move for any reason, you'll need to reach out directly to the location you're working with to discuss details.
Two Men and a Truck locations: Two Men and a Truck has 380 locations worldwide. In the U.S., their operations span across 44 states. You can search by state to find the location closest to you.
North American Moving Services
North American Van Lines is following (and going beyond) the CDC's guidance. Client-facing employees are avoiding physical contact, respecting any requests for denied entry to a client's home, and cleaning shared vehicles with disinfectants at least daily, if not more frequently. The company also has enacted a business continuity plan that includes additional precautions, such as employee travel restrictions in certain countries.
North American Moving Services locations: North American offers both local and long-distance moving services across the country. You can search to find an agent near you.
American Van Lines
American Van Lines continues to operate but has put extra health guidelines in place. In-home estimates are replaced with phone and virtual estimates, and many employees are working from home. Trucks are disinfected between moves, and delivery drivers will be equipped with gloves and face masks. The company is also adjusting its cancellation policy and encourages you to call if someone in your household is feeling ill.
American Van Lines locations: American Van Lines has locations nationwide, and its top service areas include Florida, North Carolina, and Texas.
Allied Van Lines
Allied Van Lines has implemented its own business continuity plan in light of the coronavirus impact. This includes mandatory quarantining for employees diagnosed with COVID-19, as well as additional work-from-home measures.
Allied Van Lines locations: You can find an agent in all 50 states, plus the District of Columbia.
How truck rental companies are responding to COVID-19
Like moving companies, truck rental companies are still operating and are implementing extra precautionary measures.
Penske Truck Rental
Penske Truck Rental continues to be open for business. To address health concerns, the company added additional sanitization levels in facilities, trucks, and equipment. Nonessential travel is also limited beyond the usual freight and logistics services provided.
Penske locations : There are more than 2,400 Penske rental locations across the U.S. You can find your nearest location here.
U-Haul
U-Haul remains open. They have not announced any specific details in response to coronavirus, with the exception of offering college students impacted by school closures to receive 30 days of free storage.
U-Haul locations: There are more than 21,000 U-Haul locations in 50 states in the U.S. and 10 Canadia provinces.
Budget Truck Rentals
While the truck rental arm of the company has not issued any specific guidance in light of COVID-19, there has been news from the rental car division, citing fee-free reservation changes and cancellations.
Budget Truck Rentals locations: Budget Truck has rental locations in 49 states.
Enterprise Truck Rental
Enterprise Truck Rental has temporarily closed and consolidated some of its branches to maximize safety for both employees and customers. The company has also started a formal training program for employees to properly disinfect vehicles inside and out.
Expect to hear from your local branch about any changes to your existing reservation. You can also take advantage of a no-fee cancellation policy if your moving plans change.
Enterprise Truck Rental locations: Currently, Enterprise operates truck rentals in 46 states and Puerto Rico.
How storage companies are responding to COVID-19
Most states consider storage companies as essential services during the pandemic. Here are specific changes you may expect from some of the larger companies.
Life Storage 
Life Storage locations remain open, but they are committed to immediately closing any facility that has been exposed to a confirmed COVID-19 case. Truck and van rentals are suspended indefinitely, as is package delivery acceptance.
Life Storage locations: Life Storage currently operates 850 self-storage facilities across 29 states. Check your local area to find the nearest location.
Public Storage
Currently, Public Storage locations remain open, but the company is enforcing social distancing measures among customers and employees. In the future, the company may enforce shorter hours and limit the number of people on-site at a given time.
Public Storage locations: In the U.S., Public Storage currently operates in approximately 40 states. Find out if yours is included.
Extra Space Storage
So far, Extra Space Storage is hoping to keep all locations open despite the impact of coronavirus on moving companies and storage services. In addition to social distancing operations that limit person-to-person contact, the company is also offering leniency with payments. Auctions will be delayed, and the company is encouraging local operations to be lenient with fees.
Extra Space Storage locations: Choose from more than 1,850 Extra Space Storage locations in 42 states.
CubeSmart
CubeSmart says it's committed to adapting to all relevant federal, state, and local mandates. Access hours may change depending on your specific location. They are delaying auctions and are encouraging store associates to work with customers who are experiencing difficulties.
CubeSmart locations: You can choose from over 1,150 locations across the country.
The bottom line
Moving and storage companies are generally considered essential services and are continuing to operate. If you have an existing reservation or contract, call your local branch to make sure there haven't been any changes. As you vet potential new services, ask about their sanitation protocols and any changes in their cancellation policies.