Military PCS Moves: A Comprehensive List of Resources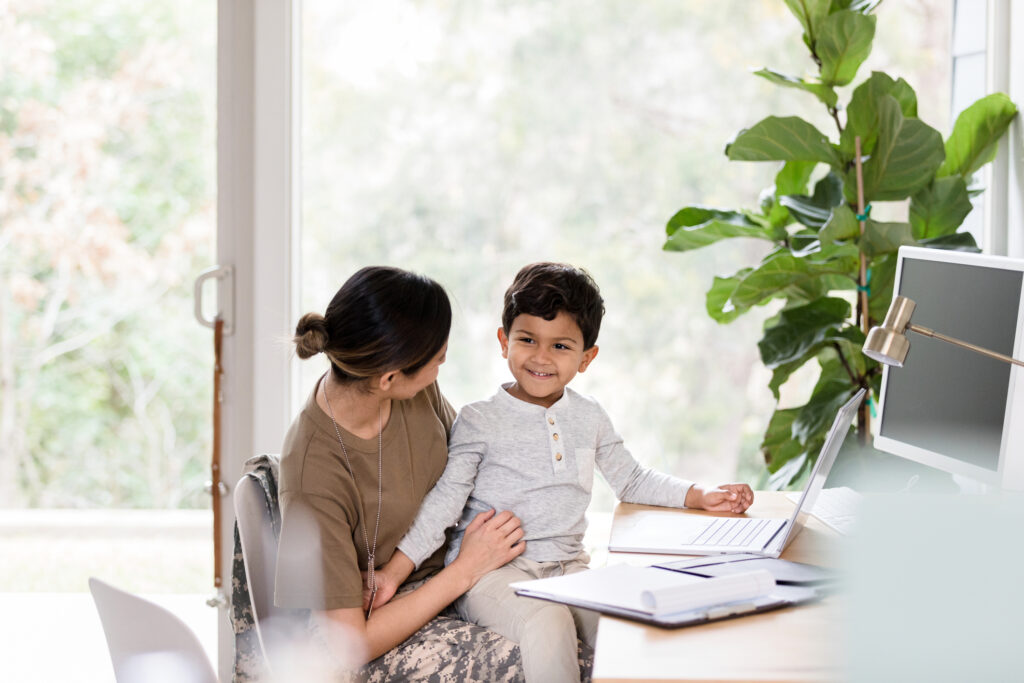 One great thing about a military move is that it won't cost you much since the government covers nearly all of the expenses. But PCS moves are no walk in the park. A Permanent Change of Station is a big change for your family, who will have to get used to a new location and make new friends all over again. Not only that, but your spouse may have to find a new job or career.
Like all moves, a PCS military move is a challenging and potentially stressful ordeal. But unlike the civilian population, military movers don't have the luxury of choosing their destination when they receive orders to relocate. However, military families benefit from a host of resources geared toward making the transition to a new location easier. We've compiled all of the best moving resources for military families below.
For your PCS move
This website is the official moving portal from the Department of Defense and offers step-by-step guidance for your military move. It also includes handy resources like this weight calculator you can use to make sure you don't exceed your allowance. If you need help from a real person during your move, you can find customer service options galore to resolve your questions or issues. This site should be your first stop for planning PCS military moves.
What schools will my kids go to? What is the weather like? What's the cost of living? The answer to these questions and more can be found on this official website that features detailed information about U.S. military installations around the world. The site includes a tool to help you customize your own installation brochure with information relevant to you — such as Child and Youth Services.
When looking for housing for you and your family, a good place to begin is this site featuring rental listings near military bases. Service members can create an account to save searches and favorite listings. This is an official site operated by the Department of Defense.
If you're shipping or storing your personally owned vehicle as part of your PCS move, head to this site to schedule drop off and pick up of your vehicle. If you want to track the location of your vehicle in transit, you can do that too. The site is maintained by International Auto Logistics, a special purpose company that provides vehicle shipping services exclusively to the military.
For your spouse
One of the scariest parts of moving for your spouse could be the idea of finding a new job. This resource is the go-to hub for spouses for finding a job or pursuing career education. There's even a live chat feature that spouses can use to navigate the job-hunting process. Don't miss the site's interactive career planning tool that your spouse can use to set them up for success.
The Blog Brigade provides insights on all aspects of military life from a "boots on the ground perspective." Its primary bloggers are all military spouses who provide advice on military family matters. There's even an entire section dedicated to moving.
This site features a variety of official courses designed to help military families, with several that can ease the transition of a military move. Course topics include Relocation 101, Finance, and LinkedIn.
Whether you both serve or your spouse has a separate career, finding childcare services in a new location is a must. Being new to the area, you might not know where to look for reliable childcare. Start with this site. Here, you can search for DoD Child and Youth Programs, Family Child Care, and other approved programs.
Moving isn't always easy on military spouses, but this organization has a wealth of advice, resources, and support groups that can ease the stress of moving to a new base. MSAN offers resources in the areas of finance, deployment, education, mental health, careers, education, and new spouses. The group also conducts regular webinars on special topics that can provide further advice.
Need information on your new local commissary? Don't forget, you and your spouse can visit The Commissary online and plan your shopping trip ahead of time. In some locations, you can even order curbside pick up,  so you and your spouse can spend less time running errands and more time settling into your new home.
For your kids
Moving to a new location can be especially hard on young children. This innovative site provides games and activities designed to reduce your young one's anxiety about the process. There you can download The Big Moving Adventure mobile app or print out activity pages for your kids.
Is your kid a little too old for Sesame Street? This site keeps older kids and teens in mind, providing advice, message groups, and counseling information.
One of the worst parts of moving for kids and teens is leaving their friends behind. That's why it's important for them to make new friends as soon as they can. The site maintains a list of camps for military kids, which is one great way they can make new connections.
Here's another place you can get a week of free summer camp for your kid. The National Military Family Association operates this program, which has helped more than 64,000 military kids enjoy camp since 2004.
Sometimes you might find your children struggling to adjust to a new school. This site offers free tutoring for the children of eligible service members and DoD civilians. Sessions take place within a secure online classroom and can provide your students with the additional help they need to excel in school.
Another way to help your student if they're having a hard time adjusting to a new school is to reach out to your installation's School Liaison Officer. Their job is to serve as a point person to help military families deal with school-related issues. Here, you can find out more about the program and how to contact an officer.
The bottom line
Moving is never easy, and it's even harder for military families. Thankfully, there are tremendous resources available to make a military move less of a struggle. Whether you need help coordinating your actual move, or information on how to ease the process for your spouse or children, the resources above are free to use and cover most issues you'll encounter with PCS moves.