Why You Absolutely Must Microchip Your Pet After Your Move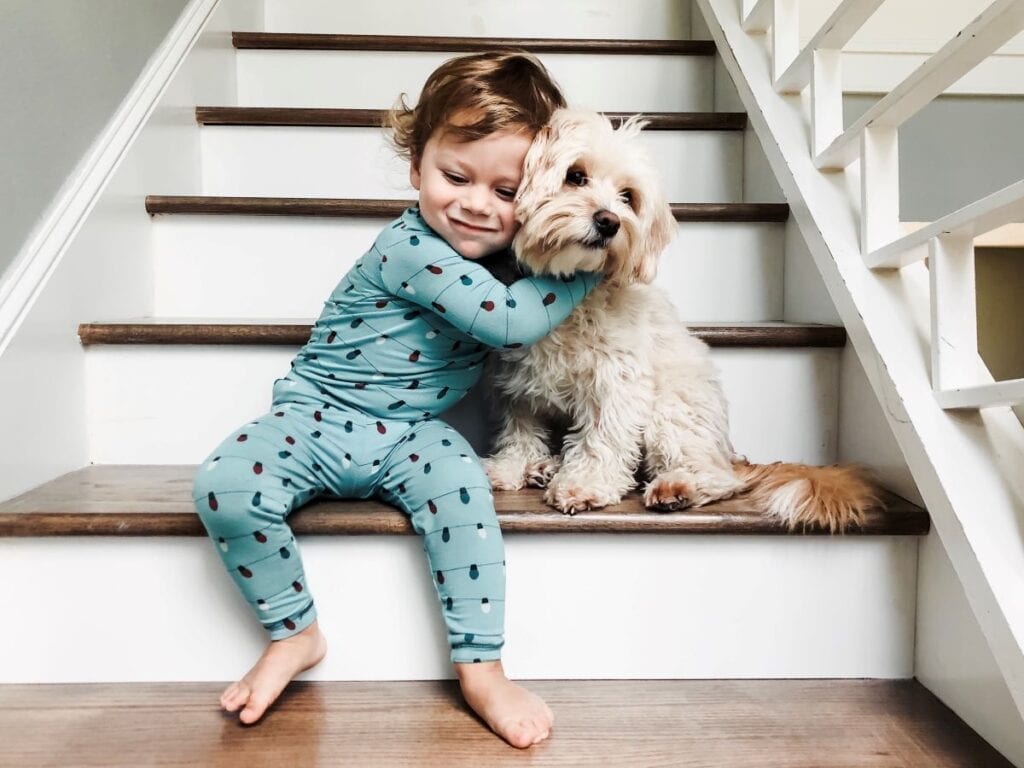 Would it really be moving day if your pet hadn't tried to make a run for it while you were loading boxes into the truck? Close call.
Luckily, you had yours microchipped when you first brought it home a few years ago. But 'home' is in a different location now that you've moved. Does this affect their microchip? Now that we're on the subject, how long has it been since you confirmed that any of the contact information connected to your pet's microchip is up to date?
Which begs the next question:
Did you Ever Register your Pet's Microchip at All?
Take the viral story of Jason Gasparik, the man who stood by the road with a carboard sign in hopes of reuniting Roxy, dog and escape artist, with her worried owner.
They were eventually reunited, thanks to Gasparik's persistence. However, the reason her owner couldn't be more easily reached isn't because Roxy wasn't microchipped.
It's because her microchip wasn't registered in a database.
When the chip was scanned, no contact information could be found, leaving their reunion up to social media, word of mouth and chance.
How Common are Unregistered Microchips?
Unregistered microchips are quite common, according to the American Veterinary Medical Association. They report that for every 10 microchipped pets, only six chips are registered.
It's easy to assume implantation is all that's necessary to activate a chip. But its effectiveness is contingent on several steps—the most important of which happens after implantation.
It's when the microchip ID is registered and connected with the owner's contact information.
What Else Can Affect a Microchip's Effectiveness?
A microchip is only as good as the accuracy of the contact information it's connected to.
"Many people often forget to register or update their pet's microchips when they move," Gasparik told MYMOVE when discussing his recent rescue. "Some 30,000-40,000 pets get lost each year that have microchips, but the registration info is outdated."
It's such a common occurrence that Gasparik was inspired to start an awareness campaign and gofundmeaccount, #registertheirchip, to spread this message. He's encouraging others to update their address in the database at the same time their address is changed with the USPS.
Roxy was lucky to have a dedicated stranger come to her rescue—but some circumstances might not be so fortunate. And according to the American Humane Association, an estimated one in three pets will become lost at some point in their life.
What is a Microchip and What Can It Do?
A microchip is a small (think grain of rice-sized) electronic ID that is implanted under a pet's skin. The chip is connected to a unique number that can be detected with a scanner, once registered.
If the pet parent's contact information is current at the time of the scan, they can be easily contacted. Again, this is if the contact information is registered and up to date.
Microchips are permanent and only need to be implanted once. The part that requires action is the actual registering of the microchip once it's implanted.
What Can a Microchip Not Do?
Another misconception is that microchips function like GPS tracking devices.
Microchips can't identify a pet's location if it goes missing. They simply match a pet with their owner's information in the event the pet is ever lost and found.
Again, a microchip also doesn't 'register' itself after it's implanted. That requires a separate step.
 What Actions Need to be Taken After a Microchip is Implanted?
Once your vet has implanted the microchip, they'll provide you with your pet's ID number. This is the string of numbers you'll use to register your pet into a microchip database.
You can easily register online through sites such as Free Pet Chip Registry and AKC Reunite—both of which are members of the American Animal Hospital Association Lookup, meaning the microchip can be checked against hundreds of registry databases.
During the registration process, you'll provide basic information such as your name, address, phone number and email where you can be contacted if your pet is ever found.
You'll create an account where you can update your information, should it ever change.
What Needs to Happen When any Contact Information Changes?
 It's likely at some point that some part of your contact information will change—especially if you have the joy of changing your last name after getting married. Anybody?
Moving homes is another time when you'll be in information update mode. Anytime you change your address (or any other contact information), be sure to update it in the microchip database through your online account or over the phone.
It only takes a moment—but it could make the difference in your furry companion's livelihood.
May is National Microchip your Pet month! Get more info here.