Where to Buy Boxes To Prepare for Your Move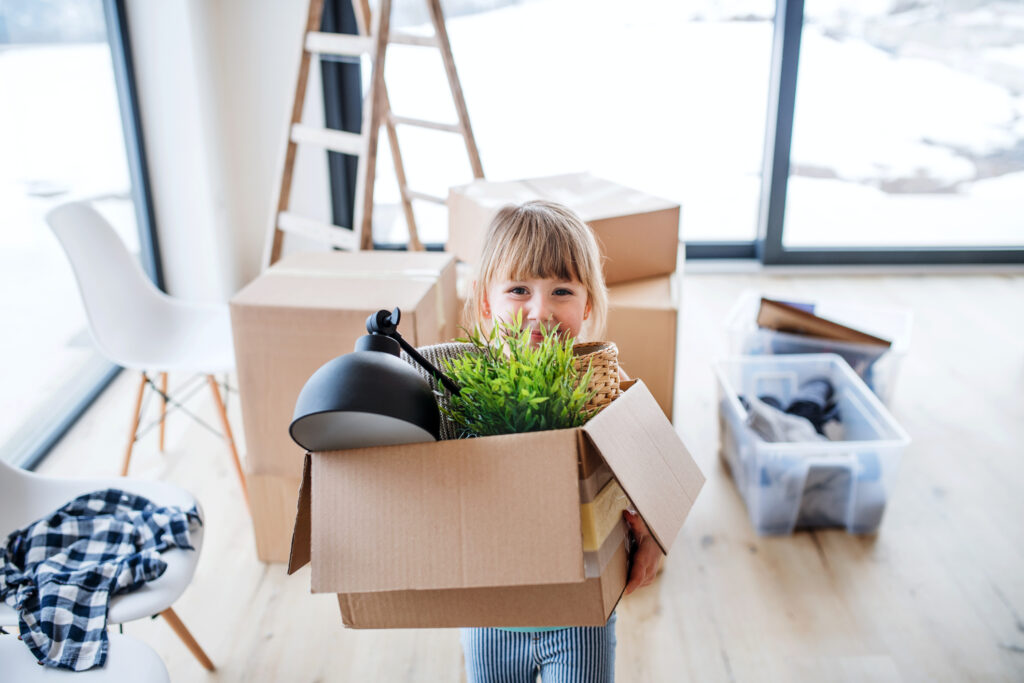 When you're preparing for a big move, it's not always easy to get your hands on enough free boxes. To be prepared, you should know where to buy boxes, as well as which prices and buying options are going to work best for your budget and timeline. For example, if you need boxes delivered to your doorstep because you do not have time to shop, look for retailers where you can buy moving boxes online. There are a lot of options for where to buy boxes, and we'll look at some of the best in this guide.
The best 8 places to buy moving and packing boxes
You can buy moving kits from Uboxes.com
Instead of worrying about what sizes of packing boxes you need – or how many, Uboxes.com offers complete moving kits that ship directly from the factory. No matter if you are moving out of an apartment, college dorm, or house, Uboxes has specific kits for that. You can also find packing materials when you are ready to buy moving boxes.
How much do moving kits from Uboxes cost?
You can have boxes delivered to your doorstep from Amazon
When you are moving, you have enough to do without wondering where to buy boxes. Amazon eliminates the need to pick up moving boxes because they ship them directly to your doorstep. If you have a Prime membership, you can receive free two-day shipping when you get your packing boxes. Buying moving boxes from Amazon is optimal for those who prefer shopping online, or are pinched for time.
How much do boxes from Amazon cost?
You can find a wide variety from Home Depot
When you visit HomeDepot.com, you find a mover's guide that helps you decide which packing materials and boxes you need. You can also find a broad selection of box sizes and kits. Shoppers have a choice between having boxes ship to their home or for free to their local Home Depot store. Those who are looking for detailed information regarding products benefit from picking up moving boxes from Home Depot.
How much do moving boxes from Home Depot cost?
You can choose between moving kits and various boxes at U-Haul
If you need to rent a truck, U-Haul also has boxes to help make your Moving Day a success. You can choose between buying moving kits and various other boxes online or in stores. U-Haul also carries specialty moving products, including disposable moisture absorbers and storage bags, if you need to pack items for long- or short-term storage. U-Haul is an optimal place to buy moving boxes for those who need to rent a truck or storage unit.
How much do moving kits and other boxes from U-Haul cost?
You can find packing boxes for every room of your home at Lowe's
If you have to complete any home repairs before moving, why not buy packing boxes while you're there? When visiting Lowe's website, you can filter your selections to see what is available at local stores or what is currently in stock according to the product. Choosing Lowe's for moving boxes is optimal for those who want variety and might also need to complete a home improvement project.
How much do moving boxes from Lowe's cost?
You can buy moving boxes by shape at Office Depot
Depending on what you are packing, you might need a wide variety of moving box shapes. In addition to finding this variety at Office Depot, you can also find the moving supplies you need to stay organized. Office Depot also has an extensive collection of heavy-duty boxes with lids and handles for moving paperwork and other heavy items like books or plates.
How much do different shaped boxes from Office Depot cost?
You can buy affordable moving boxes from Walmart
Because there are many Walmart locations throughout the country, finding one near your home should be relatively simple. Many of these locations are also open 24/7, so if you run out of boxes or other materials late the night before your move, you don't have to wait for the store to re-open. When you visit Walmart's website, you can also buy your packing boxes online or check what your local store has in stock. Buying packing boxes at Walmart is optimal for those who need to pick up other essentials, as well.
How much do affordable moving boxes from Walmart cost?
You can find expert suggestions at Staples
It doesn't matter if you have to move your business or the contents of your home; Staples has expert selections to help you accomplish those goals. You can also find all the packing materials you need, so if you're picking up your packing boxes in person, don't be afraid to poke around the store a bit..
How much do expert moving box suggestions from Staples cost?
The bottom line
Knowing where to buy moving boxes and how much they are going to cost helps you plan for a successful move. You can find moving kits, boxes in various sizes, and heavy-duty boxes to accomplish your moving goals. Some retailers sell boxes in bundles and kits, but you can also purchase single boxes. If you know where to look, you can find anything you need to keep your belongings safe and make your move go smoothly.
Frequently asked questions
Who has the best prices on moving boxes? 
Out of the selections featured here, Walmart has the lowest price on moving boxes, which start at 62 cents each. You can also find affordable prices at U-Haul, which start at 99 cents each.
Where can I buy moving boxes for cheap? 
You can find moving boxes for cheap at Amazon, Home Depot, and Walmart. U-Haul also features excellent pricing.
Where can I get free boxes? 
You can find free moving boxes from your friends and family, in your office, at schools, from local shops, at big-box retailers, at clothing donation centers, and on Craigslist. U-Haul also has a box-exchange program for those who move and want to pass their moving boxes on to someone else.
Does Dollar Tree sell boxes? 
No, but Dollar Tree does sell a variety of moving supplies. If you go to the store when it's receiving a shipment, you might be able to get boxes for free.
What do I do with my used moving boxes?
Check to see if your neighbors or family need any boxes, bring them to your local recycling center, or donate them to your local charity. You can also create listings on BoxCycle.com and FreeCycle.com.
---
Everything for your move, all in one place
Curate your personalized moving checklist, set up TV & Internet, and more with a free MYMOVE account.
Save on your move and tackle upcoming to-dos with your free MYMOVE account.