What to Expect in a Relocation Package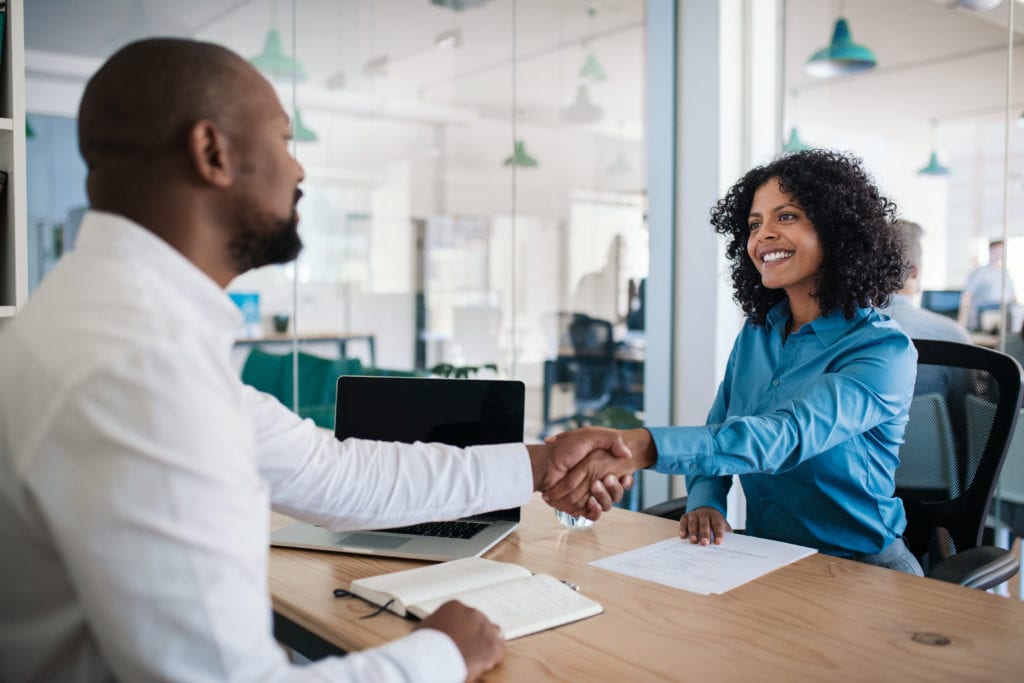 Relocating for your job is exciting, and it's even better when your company is willing to foot the bill. A relocation package provides you with monetary compensation for packing up your belongings and trekking off to a new location. One survey of 494 companies found that 38% paid for the moving expenses of all new hires, while 66% covered the moving expenses for employees transferring to a new location. And that's good news, as the U.S. Census Bureau estimates that out of the 11.2% of Americans that move each year, 20.2% are moving because of employment reasons.
Getting relocation assistance can make or break that tremendous new opportunity, so it's important to be upfront with your potential employer about your expectations before accepting a new job. In some cases, you may even be able to negotiate the terms of your package, which can be especially useful if you'll be needing services like long-distance movers, car transport, or moving containers. Learn more about how relocation packages work and what to expect in yours below.
What is job relocation assistance?
Simply put, job relocation assistance is when a company pays to help an employee move from one place to another. It's one of the many ways companies can help attract new, talented employees in a competitive industry. If an employee is looking for a new job in a new city, they will be far more likely to consider the company that's offering them financial incentives to move.
As we mentioned above, not every company offers job relocation assistance. According to that same survey, international firms and companies with less than 500 employees reported the biggest increases in their relocation budgets in 2014, meaning that these types of companies are expanding their relocation offerings. They may be doing this as a way to compete with bigger companies and attract top talent.
It shouldn't come as a surprise that there's no standard monetary amount for a job relocation package. It all depends on how much the employee is making, how far they're moving, and how big the company's budget is. Estimates might range from $2,000 for an entry-level job to $100,000 for someone that's at the top of their field.
What's typically included in a job relocation package?
Relocation assistance can include a number of different payouts for specific services. Employees might get money for car transport, renting a moving truck, or hiring long-distance movers. These moving services can all get pretty costly, especially if the employee is moving all the way across the country (or abroad). To get a better idea, we've created this list of services you might see in a job relocation package:
Moving company costs: A relocation package can ease the stress of moving significantly by hiring someone else to help you pack and unpack your goods. This is especially helpful if you're moving somewhere that you won't have friends to help.
Shipping: In some cases, shipping your items can be more cost-effective, especially if you weren't planning on driving to your new destination.
Short-term housing: While your job probably won't pay for your permanent digs, they should cover the cost of living while you're apartment- or house-hunting. This might be in the form of a hotel room or corporate apartment.
Travel: Transporting yourself is another important part of moving, and your company will likely pay for gas or airfare on your trip.
Site visits: If your move is going to be a permanent one, your company might pay to fly you out so you can check out the office, visit the region, and start looking into housing or schools.
Spousal support: If you're married and your spouse is moving with you, they may have to quit their job. Spousal support helps to compensate for that loss of a secondary income until they can find a new position.
Child support: Moving with children is a hassle, and your company knows that, which is why they might offer you some compensation for the hardship so you can find a new babysitter or daycare center,
Home selling or buying fees: Selling a home isn't free, and neither is buying one. Your employer won't pay for your full house, but they may help with realtor fees or listing costs.
How are job relocation packages usually paid out?
Now that you know what could be covered in a relocation package, you might be wondering exactly how it will be covered. Here are some of the most common payment methods for relocation assistance:
Lump-sum 
With a lump-sum distribution, your company will simply write you a check upfront, and you can use the money as you wish. This is one of the best methods as it allows you to spend the money as you need it.
Reimbursement
In this method, the company will pay you back for eligible expenses after you foot the bill yourself. This means you'll need to save all of your receipts and present them to the company to get paid.
Direct billing 
Direct billing occurs when your company directly pays the vendors you'll be using for your moving services. This saves you from getting involved on the billing side.
Third-party relocation 
Third-party relocation services are contracted companies that will handle all of your moving affairs. This saves your company time and ensures you're getting the expert help you need.
How to negotiate job relocation assistance
Knowing when to ask for job relocation assistance and what to ask for can be tricky. Ideally, any time you'll need to move to a new city or state for a job is a fair time to negotiate. Use the following tips to help make your request for a relocation package successful:
Research moving costs: 
Estimating how much you'd spend on the move and presenting it to your employer might help them realize how much of a burden it would be for you to move without any assistance.
Find out what's typical in your field: 
Ask others in your field and see if you can find out what job relocation packages similar companies offer to their employees.
Be ready to compromise: 
It's unlikely that your company will agree to cover your expected expenses, especially if they weren't already going to do so. Head into your negotiation with an open mind — and an idea of which expenses are non-negotiable.
Frequently Asked Questions
What is the average value of a relocation package?
The average value of a relocation package can vary based on numerous factors, like your salary, the distance of your move, and the if you plan to buy or rent. Generally, companies will pay anywhere from $3,000 to $100,000 in a relocation package. Make sure you're clear about your expected moving expenses and keep an open mind going into relocation negotiations.
Are relocation packages taxed?
Yes, because of the Tax Cuts and Jobs Act of 2017, as of January 1, 2018, relocation packages are taxable income for employees. This change also means the assistance is no longer tax deductible for employees.
What if your employer declines your relocation assistance request?
If an employer doesn't want to offer you relocation assistance, you may want to ask if there are any other incentives they can provide. For example, some employers may allow you to work from home or provide you with extra sick days in lieu of a monetary moving package.
What if my relocation package is too low?
If your employee has provided you with a relocation package that won't cover your expenses, you have a couple of options. First, you can go through and make sure you're not overspending. Streamline your budget to cut as many costs as possible. Second, you can talk with your human resources department to see if there is anything else they can do to help.
How is international relocation different from domestic relocation?
When you're just moving across the U.S, you won't have to worry about visas, customs, or additional taxes. However, if you're moving abroad, you'll need to get your passport and possibly apply for a visa, both of which include extra fees. Your company should provide additional assistance for these needs before you move.