Should I Sell My Stuff or Move It With Me? Decide in 5 Steps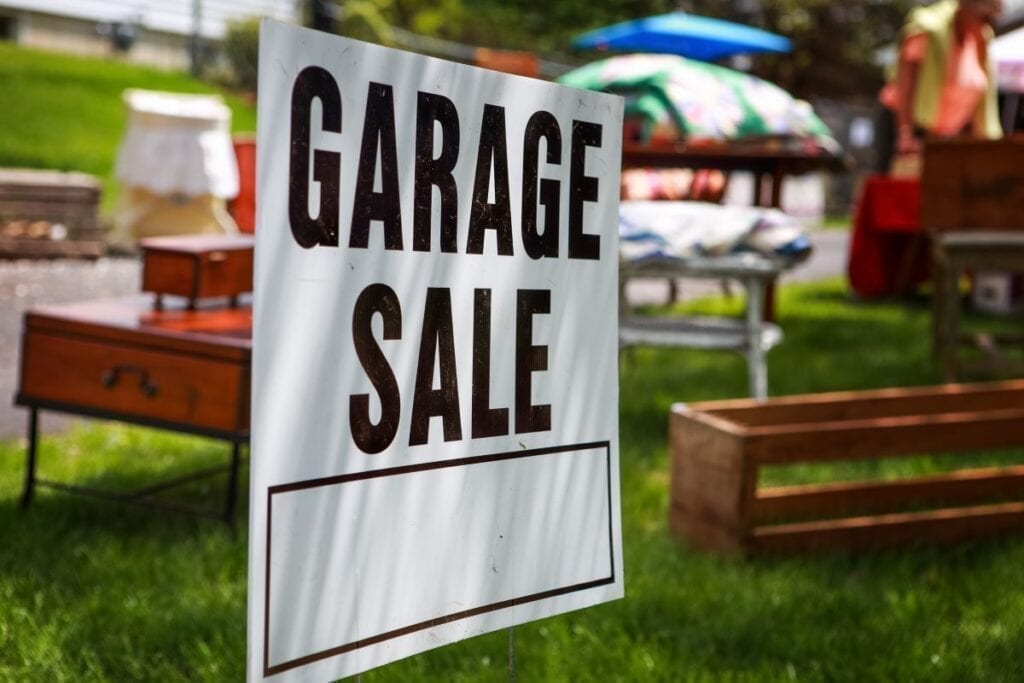 Suzanne Tucker / Shutterstock
You're prepping for a big, long-distance move. What an exciting life step! But the moving process can be intimidating. You might be thinking, "How on Earth am I going to get all my stuff across the country? Isn't that going to cost a ton?"
Let's hit the brakes for a second. You don't have to move everything.
If you have a limited budget, the question of what to keep and what to throw away has a much simpler deciding factor: What's cheaper?
Transporting furniture and large items is expensive, but so is replacing them. You just have to figure out which works better for you.
5 Steps to decide whether to sell your stuff or move it
1. Minimize your stuff
The less stuff you take with you, the cheaper and easier your long-distance move will be. Before deciding on which method to choose, it's important to go through everything you own and analyze what you really want to take with you.
You can split things up into piles: items that are irreplaceable, items that are easily replaced, and those that fall in the middle.
For the items you don't want to take with you, think about donating them. Pro tip: There are organizations that will come pick up your donations — for free!
2. Research your new space
Have you ever moved into a new apartment and realized that your bed now barely fits in your bedroom? Or decided that your leather couch clashes with your new living room's aesthetic?
As you prep for your long-distance move, look at photos of the new space and take measurements of every room.
Decide if the old décor will be appropriate, and more importantly, if it will fit. There's no point in lugging your old furniture if you're just going to toss it when you get there.
3. Price out your old stuff
Before making the final decision, see if you have anything worth selling.
If you can resell your bedroom set for about the cost of a new one, you'll likely save on moving and shipping costs.
Hold a garage sale before you go! But try to be realistic; no one wants to pay $500 for your mid-century modern coffee table.
4. Decide how you'll move new furniture
If you decide to move without your large items, you need to plan out how you'll transport the replacements once you buy them. Will your car be able to fit a bed frame or will you have to rent a truck?
Most furniture stores are happy to provide delivery (although it might cost you). If you shop on Craigslist or thrift stores, you'll have to figure out your own transportation. This can be simple in a smaller town or city where lots of people drive trucks, but a nightmare in a city like New York or Washington, D.C., where most people rely on public transit.
Consider that when weighing your options.
5. Examine the costs
Once you have your stuff sorted into categories and you've weeded out the items you aren't keeping, it's time to call some moving companies and truck rental options. Ask for the price difference between different services and various truck sizes.
Then, make a list of how much it would cost to replace everything you'd leave behind. Try to be realistic; don't forget extra expenses like delivery or installation. Search Craigslist in your destination city to see what you'd likely pay for a used dresser, or look at the average cost of those items at places like Ikea if you're looking for new on a budget.
Now, compare the two estimates. Which one is cheaper? If there's little difference, then the choice is more personal than financial.
The bottom line
Do you feel attached to your old stuff? Would you rather start fresh in your new city? Will you have time to go shopping? Do you enjoy picking out new home goods, or is it a chore?
How you respond to these questions might be the deciding factor, rather than the price.
---
Bring on the savings
Unpack unbeatable deals
We can't sugarcoat it — moving can be expensive. That's why we team up with your favorite brands to help you save on everything you need (and want!) for your new home. The best part? You won't find these deals anywhere else.
VIEW YOUR DEALS