Pro Tips: 5 Things This Real Estate Agent Says You Need to Know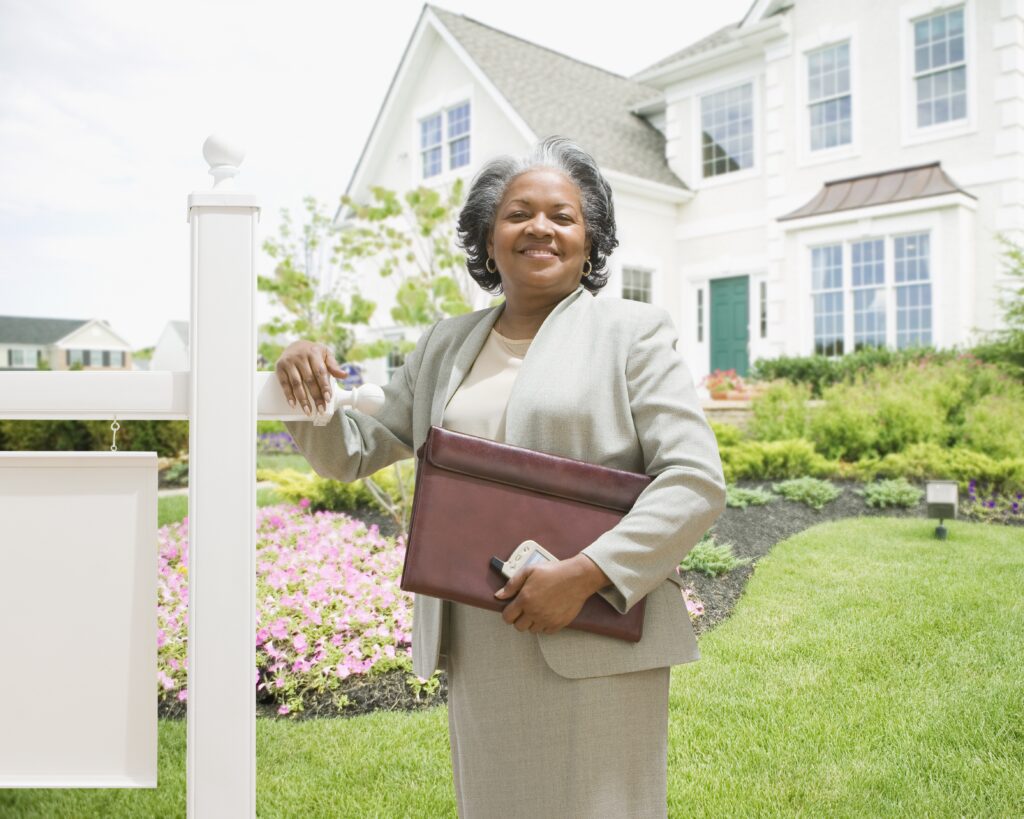 Whether you're buying a house or selling your home, the process can be tremendously overwhelming. However, there are insider tips that can lessen stress, save time and money.
MYMOVE interviewed Liz Loadholt, a real estate broker since 1976. She is the founder, COO, Relocation Director, and Broker-in-Charge of The Agent Owned Realty Co. Liz Loadholdt shares her expert real estate knowledge in these 10 realtor pro tips.
5 pro tips buyers absolutely must know:
Tip #1 Know your credit score
According to Experian, a consumer credit reporting agency, individuals with a good or excellent credit score are able to obtain the best mortgage terms. Checking your credit is easy and you have access to one free credit report each year with all three major reporting agencies (Experian, Equifax, and TransUnion).
Realtor Pro Tip: "You should know your credit score. It is possible that there may need to be some repair done before purchasing."
Tip #2 Find out how much home you can afford
What do you need to buy a house? While it's fun to envision living in a 4,000 square foot home with five bedrooms, your annual salary, debt to income ratio, and credit score can affect the realistic price range of your new home.
Realtor Pro Tip: "You should talk with a loan officer to determine how much home you can afford before you begin to look. "You should get pre-approved before you begin to search for the perfect home." Obtaining a mortgage pre-approval lets the seller know you're interested and financially qualified to purchase their home.
Tip #3: Identify your must-haves and deal-breakers
Buying a house is an investment in the future. Are there must-have interior features such as a gourmet kitchen or hardwood floors? What about exterior must-haves like a two-car garage, deck, or patio? It's also important to think about your deal-breakers.
Realtor Pro Tip: "You should decide exactly what you want in your new dream home" before you start your search.
Tip #4: Review the property disclosure
The process of buying a house includes knowing of any deficiencies that come with the house. A property disclosure will detail issues the seller and/or realtor are aware of that could adversely affect the overall value of the home.
Realtor Pro Tip: "Before you decide to make an offer, you need to study the property disclosure to be sure you know what you are buying. The seller should have disclosed any possible defects that could cause you issues down the road, such as flooding or problems with water under the home."
Tip #5: Avoid large purchases after mortgage approval
It's important to keep your wallet in check during the process of buying a house. This is especially critical after you have received your mortgage approval.
Realtor Pro Tip: "After you are approved for a mortgage and waiting to close on the property, you must be very careful not to purchase any large items such as furniture, a car, or boat, as these things may make you disqualified and you won't be able to close."
5 things sellers absolutely must know
Tip #1: Set a realistic list price
Selling your home can be an emotional endeavor. However, it's vital to remove any personal viewpoints from your home's list price. Setting a competitive price can ultimately speed up the sale of your home.
Realtor Pro Tip: "You must establish a price for your home, and this is where a professional realtor can help. Get your realtor to set appointments for you to preview other similar homes in your neighborhood. This will give you insight into setting your price along with how others have prepared their home for sale."
Tip #2: Step back and assess your home's current condition
Now is the time to take a close look at how your home presents to buyers. Whether you have lived in your home for five or 50 years, it most likely has necessary repairs or updates that need attention. Identify items that could negatively stand out to potential buyers. Know what to expect when selling your home, both the good and the bad.
Realtor Pro Tip: "Take a hard look around your home to see what needs sprucing up or repairing. Invite an objective friend to be honest with you about the condition of the home. You must be able to look at everything as though you were looking at it to purchase."
Tip #3: Help buyers visualize living in the home
There are several things to know before you put your house on the market. As you prepare your home for sale, keep in mind your personal decorating preferences may not suit the future owners. What you deem "cozy" may feel cluttered to others during a walk-through, so ensure that your home's personality doesn't overpower.
Realtor Pro Tip: "Remove all things personal such as family photos (including the photos on the fridge door) and declutter. You want the home to be empty enough that the buyers can visualize themselves and their things in the home."
Tip #4: Take a close look at your kitchen and bathrooms
Is your bathroom sporting pink tile from the 1950s? Or has your refrigerator's water dispenser run dry? While you are used to what works (or doesn't work) in your home, buyers may not be as accepting.
Realtor Pro Tip: "Rooms that most often cause issues with buyers are the kitchen and bathrooms. If you cannot replace appliances, then you should at least deep clean everything in these key rooms."
Tip #5: Get a home warranty
Looking to level up selling your home? Adding a home warranty is worth exploring. This will give home buyers peace of mind about moving in and unexpectedly dealing with broken appliances, HVAC issues, or plumbing repairs.
Realtor Pro Tip: This is a great selling tool. "Ask your realtor about getting a home warranty for your home during the listing period and then offer the warranty to the buyers."
The bottom line
Take time to educate yourself on how to best prepare for this next journey. If you're selling your home or buying a house (or doing both), following these must-know tips can help get you to the final stages of the process as painlessly as possible.
---
Everything for your move, all in one place
Curate your personalized moving checklist, set up TV & Internet, and more with a free MYMOVE account.
Save on your move and tackle upcoming to-dos with your free MYMOVE account.