6 Things Your New Neighbor Wants You to Know but Isn't Going to Tell You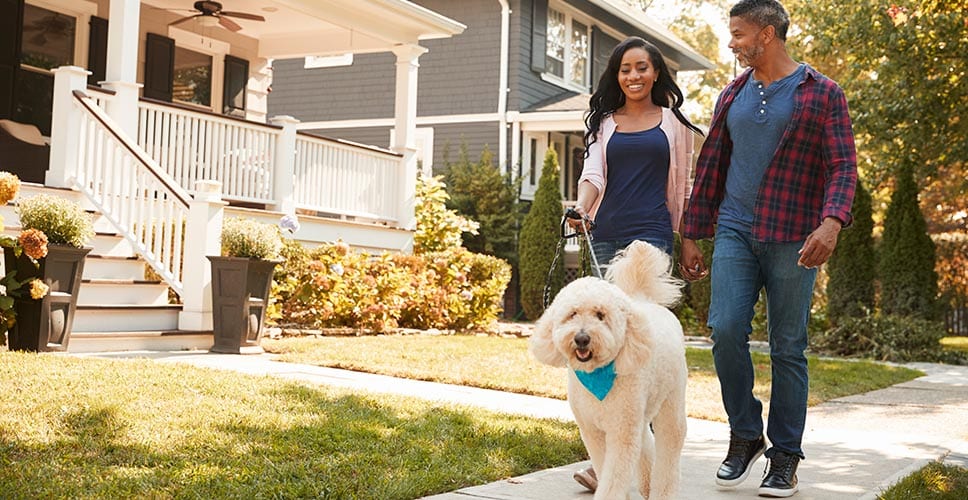 If only being a good neighbor was as easy as Mister Rogers made it seem. If only we could choose who to surround ourselves with for what could be years — or even a lifetime — to come.
Reality check: you'll probably deal with neighbor-related inconveniences from time to time. However, have you considered how neighborly you are?
Just moved into a new home and neighborhood? Here's what your neighbor wants you to know-and how honoring these tenants can make a good first-and lasting-impression.
When you Disrespect our Neighborhood's Speed Limit, You're Disrespecting Us.
Regardless of whether your street is brimming with toddlers and dogs, driving as if there's always a chance one could unexpectedly shoot out into the road will keep your speed low. There aren't many neighbors who won't appreciate a careful driver, but one with a cavalier attitude is sure to ruffle feathers. Even if you're late and flustered, use caution when driving through close quarters. Slow and steady wins the race to neighborhood respect.
There Are Only So Many Times I Can Laugh off Your Dog's "Souvenirs" on my Property.
Speaking of dogs — regardless of how cute you insist yours is, it's a sure thing their souvenirs aren't making anybody swoon. Carelessness in this department can also be perceived as a sign of disrespect. Steer clear of neighbor's yards as dropping grounds — but if your dog has other plans, remove it immediately.
Also, avoid the assumption that everybody loves dogs. Gauge comfort levels before letting your pup lunge toward a neighbor. "He doesn't bite" isn't for everyone.
I Have Physical Boundaries When it Comes to my Property.
When it comes to neighbors, mi casa is not technically su casa, and vice versa. People that pay for property expect to be able to access it. Even the most easygoing neighbor will start to feel like their walls are caving in if your property is closing in on theirs. Cars, boats, trash cans, and the like can obstruct pathways and views.
If you have extra cars from company, or will need to keep a trailer nearby for a few days, address this upfront with those it will affect. Let them know you're cognizant of the inconvenience and appreciate their flexibility with the imposition.
Even More Importantly, I Have Mental Boundaries.
Some neighbors may become like second family, but others may prefer to stay on the periphery. Just like a relationship, compatibility can't be forced or rushed. Friendly conversation and looking out for each other is neighborly — but becoming overly involved in their lives on your own accord can make many neighbors uncomfortable.
According to a survey by Porch, the #1 most annoying neighborly trait reported was intrusion of privacy. Privacy is sacred to many people. Use judgment on maintaining healthy boundaries for their benefit, and your own.
I'm Less Apt to Lend you Things Again if you Don't Return them Promptly.
If it's your first home, you might not be equipped with some of the tools or things you need to get right to work taking care of your new abode. Understandable? Sure. What's not understandable is taking your sweet time to return borrowed items.
If neighbors offer to lend you equipment, graciously accept. But have a few "return" conditions: you'll return it promptly, return the favor, and avoid returning too frequently for other requests. Being too casual about the speed which you return the borrowed items when you live steps away can cause unnecessary resentment.
I Want to be "Cool" About Your Late-Night Noise, but I Don't Have that Luxury.
Your neighbor's boss is not going to buy the "loud neighbor" excuse just as much as the "dog ate my homework" classic. Keep in mind that — regardless of what day of the week it is — you don't know every detail of what your neighbors have going on. One could have a promotion on the line that they need ample rest for, and another could have to attend the morning funeral of a loved one they were close with. Minimize loud noises after hours and in the early morning, as a courtesy.
---
Everything for your move, all in one place
Curate your personalized moving checklist, set up TV & Internet, and more with a free MYMOVE account.
Save on your move and tackle upcoming to-dos with your free MYMOVE account.