The Complete Guide to Moving With Kids: Tips, Checklists, and More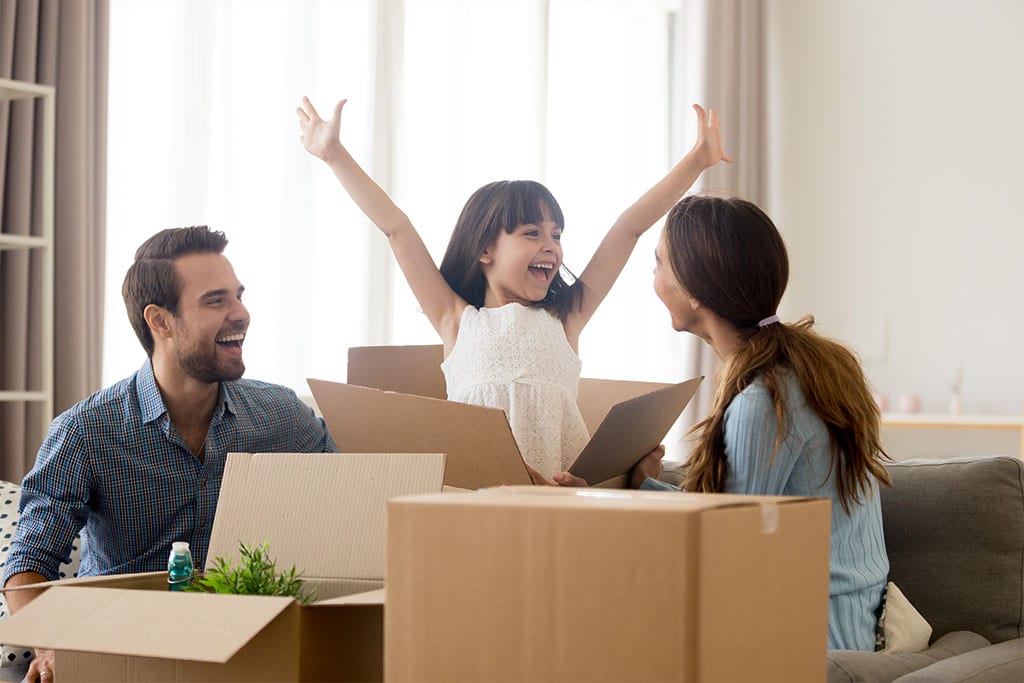 Even though moving is often an exciting time, the transition can be a considerable challenge. From choosing the right moving services to buying a new home and finding the right neighborhood, moving is stressful enough as it is. Adding kids into the mix can present even more challenges.
The thought of saying goodbye to friends, leaving your home for a new one, and being the 'new kid' can be overwhelming for children. And the stress your child might experience can make the moving process as a parent even more difficult.
But with the right approach, moving doesn't have to be a negative experience for your kids. Here are 18 tips that will help make moving with kids a little smoother.
Download our printable moving with kids checklist!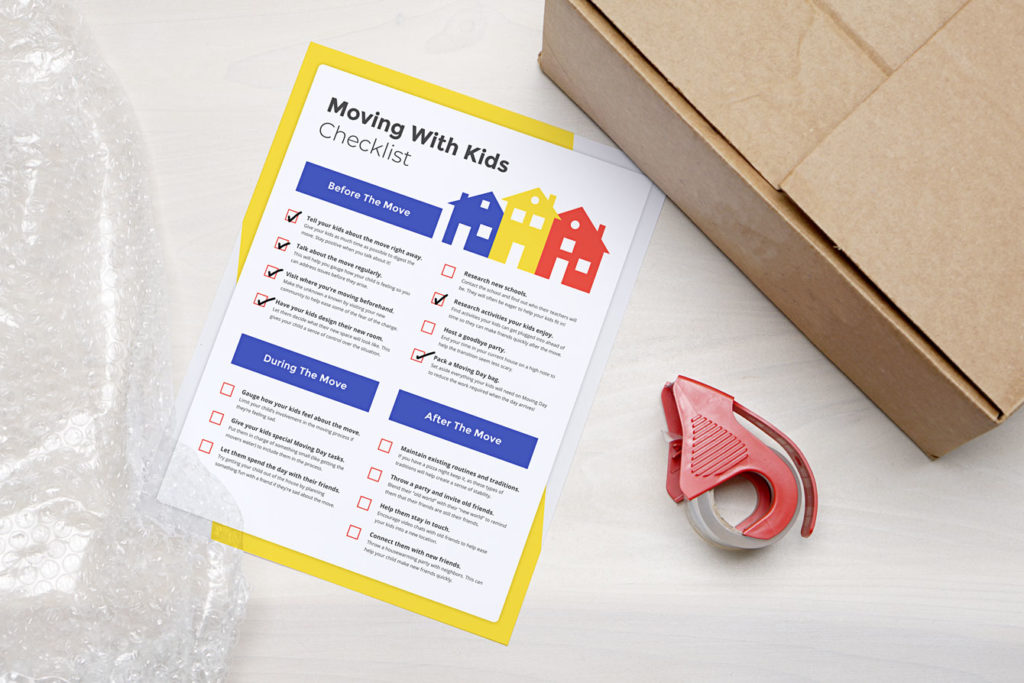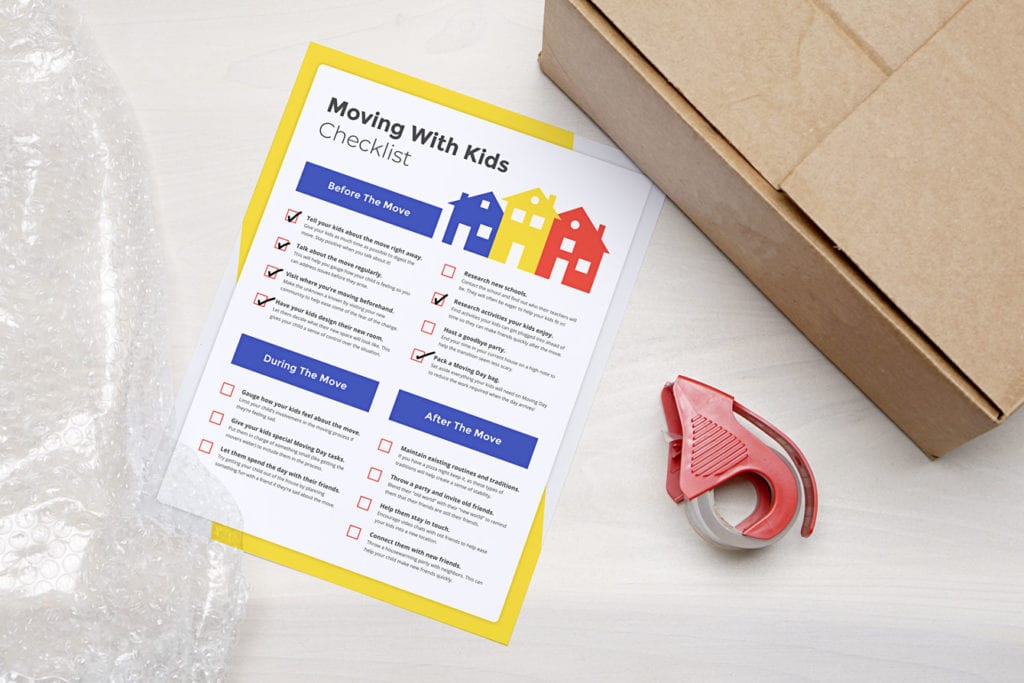 How relocation affects your kids
Change as a result of moving can be hard on everyone, but studies show it's particularly difficult for young teens.
One study found that moving schools when you're 12-14 years old significantly increases the chance of substance abuse and violent behavior — even controlling for income and psychiatric history.
This is mostly because kids in this age group are already dealing with significant changes. So, the added stress of upheaval in their social lives can be a lot to handle. If your kids are around this age, pay close attention to how they're coping with the move.
Research shows that kids under the age of eight showed a minimal increase in risk for negative behaviors. But they still need help with the significant changes that a move brings — it will just look a little different.
Here are tips on how to help your kids transition during the moving process, which will — in turn — move easier on yourself, too.
How to prepare your kids for the move
Learning that they're going to move is often hard news for kids because they don't have control over the change. So, one of the keys to helping your kids through the transition is helping them feel like they have a sense of control.
According to the framework for behavioral change by psychologist James Prochaska, that can — and should — start before the move occurs.
The time before a change happens falls into what's known as the "pre-contemplation stage." This is the time when a person is resistant to change, but are aware that it needs to happen. And according to Prochaska, giving the child a reason to embrace the change or instilling the proper motivation to make the transition is key.
With your kids during a move, that often means helping them see the change in a positive light. Here are 10 tips for helping them do so:

Keep in mind that every kid is different, so finding what helps your child with the transition is crucial. That's why regularly talking about the move is so important — it enables you to stay close to what they're struggling with, so you can help.
How to help your child during the move
Your kids will typically feel one of two things on Moving Day — either they'll be excited about being part of the process, or they'll be sad to see their things removed from their home.
If you've prepared them ahead of time, they will hopefully be in the first camp. In this case, giving them special tasks to accomplish, like making sure the movers have water or even putting them in charge of knowing where all the most important things are packed can go a long way to further a child's sense of control over the situation.
We've created a special moving checklist for kids that you can print and use to get them involved (and out of the way of the movers, at the same time):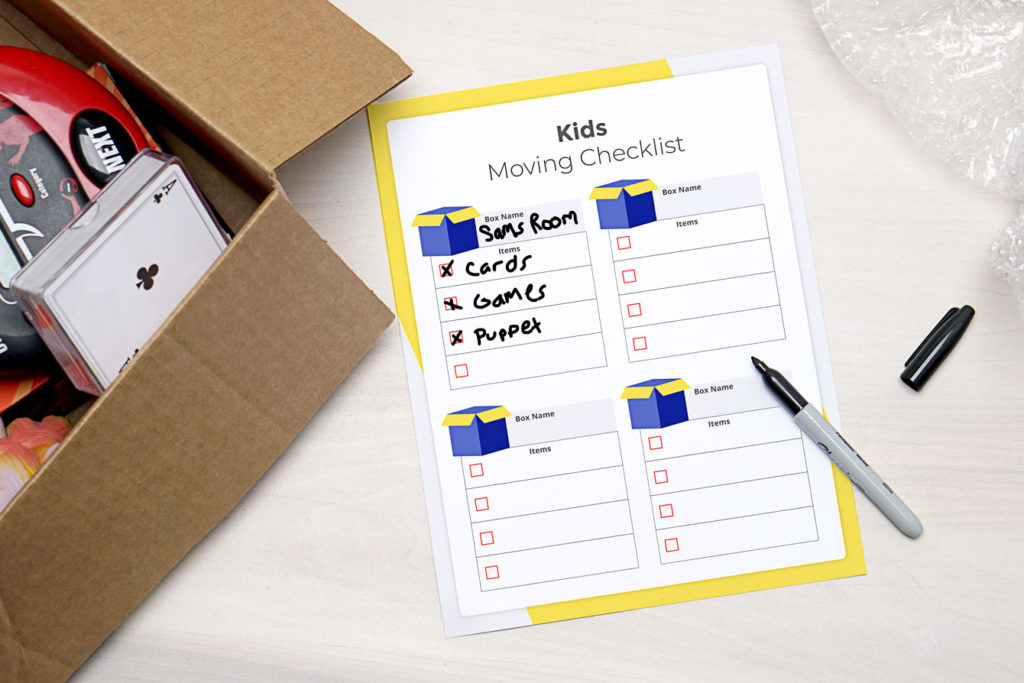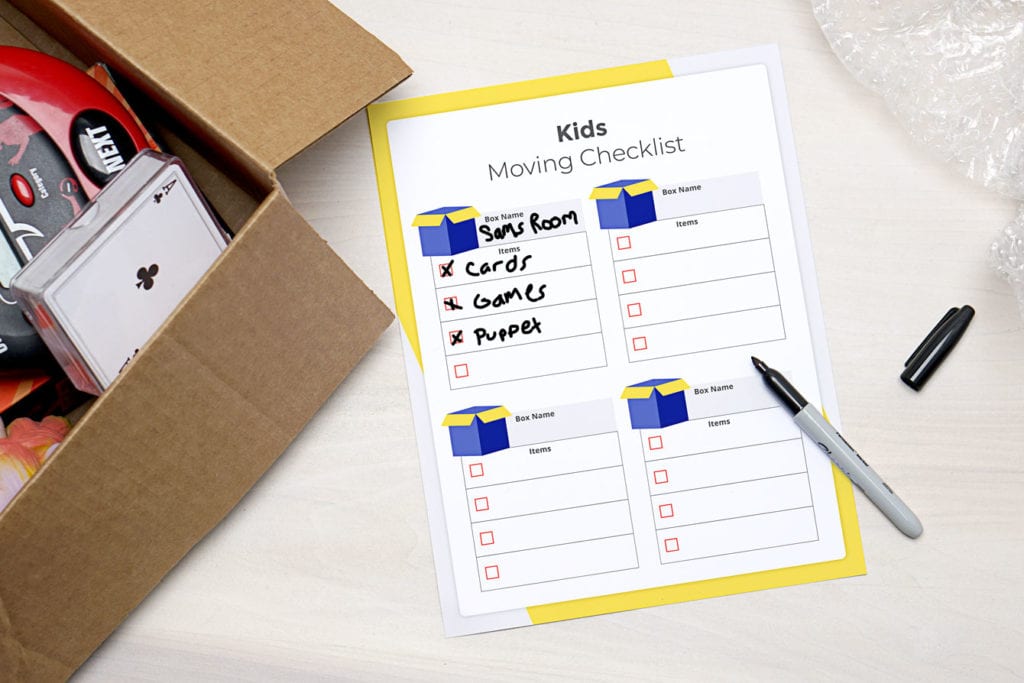 Here are a few additional tips to make Moving Day less stressful for everyone, even if you're worried your kids won't be excited about the process: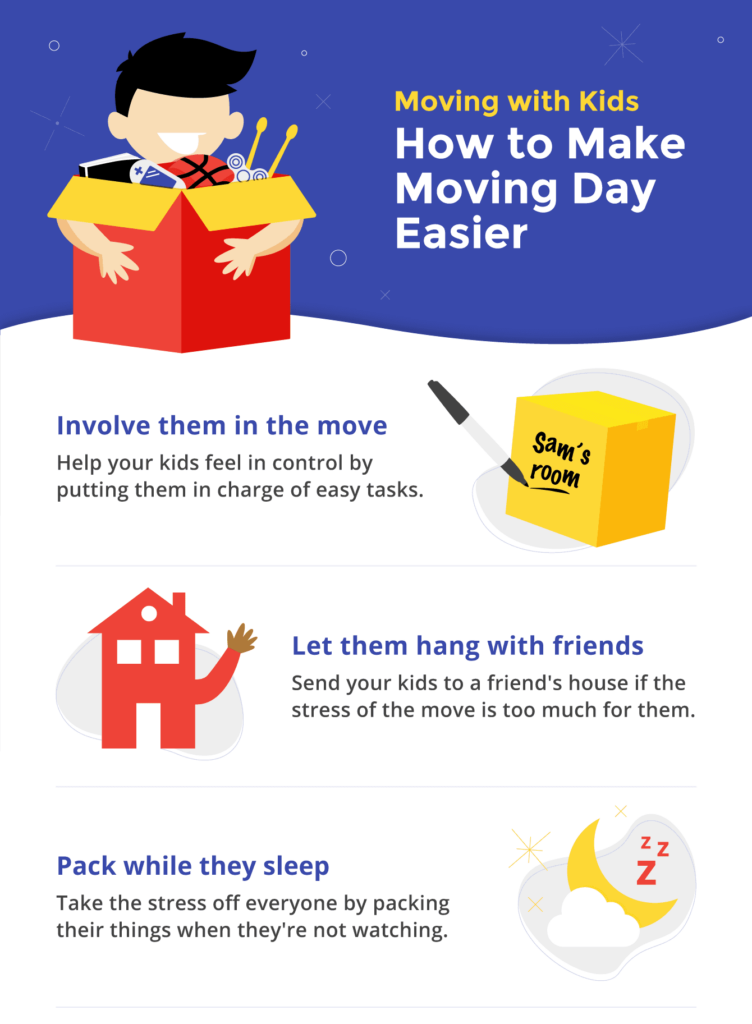 How to help your child feel stable after the move
When things are fresh, new, and unknown, anything you can do to help your kids find stability and familiarity in their new surroundings is key.
Something as simple as getting their room put together right away can go a long way to building a feeling of home and normalcy. Here are a few additional tips that will help you create that sense of stability in an unfamiliar location: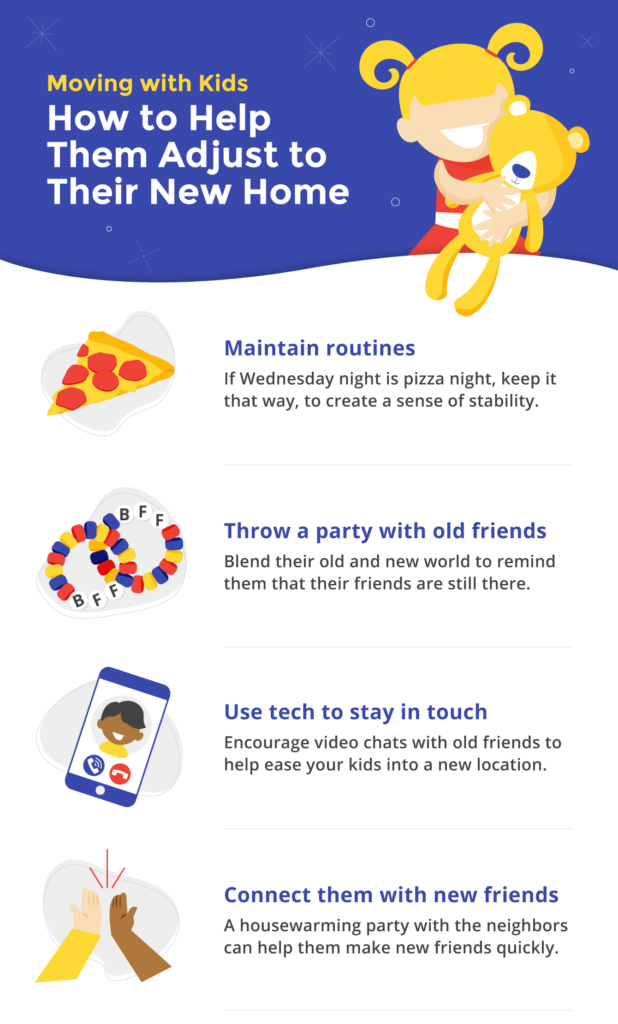 Many teachers say it takes children up to six weeks to adjust to their new class at school fully, so it will likely take the same to adjust to your new home as well. But keep in mind, some kids may take longer than others, depending on their personality.
Talk to your kids regularly about how they're feeling, so you can be on top of any challenges they are facing (this is especially important with teens). Communication is key!
What to do if you're moving out of state with kids
Moving out of state creates an entirely new set of challenges if you have kids. There's often a long drive or flight to your new home, and it's very difficult (or unrealistic) to visit ahead of time to show your kids their new surroundings.
However, technology offers a solution. You can use Google Maps and Streetview to show your kids where they'll be living. This will help them visualize their new home, relieving some of the stress that comes with the "unknown."
Additionally, if you'll be driving, you can also turn the road trip into an exciting adventure. Prepare road trip games ahead of time and tell your kids about all the cool things they're going to get to see along the way.
More resources to make moving with kids easier
MYMOVE is here to help make moving easier. We're an authorized affiliate of the USPS® that connects more than 5 million movers per year to exclusive savings and valuable resources before, during, and after their move.