Do These 6 Things When Transitioning Towns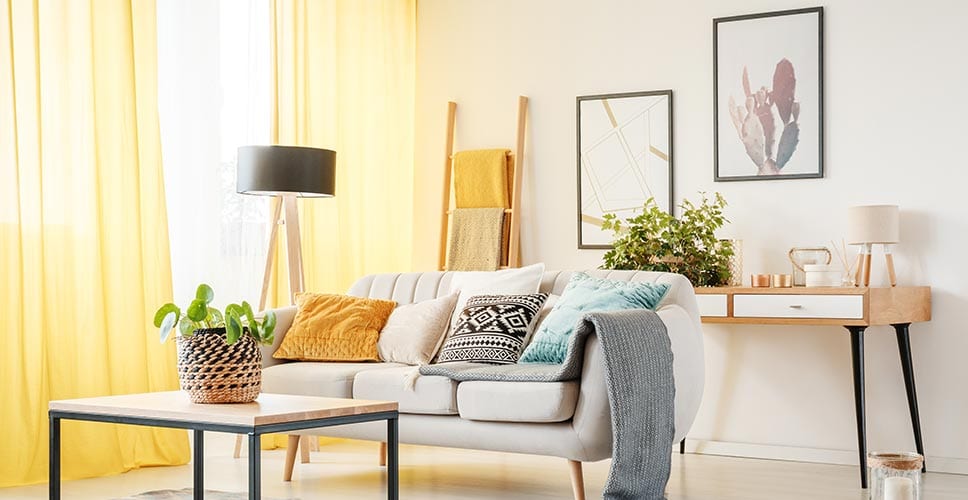 Packing up your life and moving it a few miles down the road is physically and emotionally draining enough. Moving to another city — especially if you're also starting a new job or bringing a family in tow — is another story.
Depending on the circumstances, it can be exciting, intimidating, stressful, or some combination of all three. Feel like the butterflies in your stomach had a little too much coffee this morning?
One thing you're probably missing is certainty — first out of six basic human needs, according to renowned author, speaker, and life coach Tony Robbins. Though uncertainty can cause discomfort, it's what helps you grow personally and professionally to live a more enriching life.
Long story short: Take a moment to congratulate yourself for taking the bull by the horns and embracing change. This decision is a positive move for you and your future.
Speaking of that move, here's how you can make moving to a new city go as smoothly as possible:
1. Move on Emotionally
Before you physically move, commit to moving on emotionally, too. Despite whether your current city is chock-full of good memories or paints a painful past, let go of any attachments to it, as well as your home. Pack personal photos and mementos in your current home to begin the detachment process.
If taking a moment (or a picture) to reminisce helps you properly honor the good times, by all means — do it. Just remember that many await you in your new city.
Party animals, you know what to do: Go ahead and throw a goodbye get-together to bid adieu (or consider one of these five meaningful ways to say farewell to your home).
2. Get to Know your City
There's no time like the present to start learning about your city — and not just identifying the nearest bar. Livability is a user-friendly site that shares the defining characteristics of a given city, so start there. Follow brands on social media, like TimeOut, that highlight happenings in your area. Sign up for email updates to keep a pulse on what's going on before you even arrive.
When you stumble upon locations that pique your interest, save them in Google Maps. Before you know it, you'll have a city bucket list begging to be tackled. Done!
3. Open the Floor to Opinions
Ever wonder what keeps online forums alive? It's because people love sharing their opinion. There's a throng of seasoned vets ready to weigh in on what your new city has to offer, so don't keep them waiting. Use Reddit and City-Data to post inquiries specifically about your future city or neighborhood for relevant recommendations and observations from people who know best. Though they're virtual strangers, connecting with and collecting feedback from others will help you integrate. Don't be afraid to say, "I'm new here."
4. Personalize your new Place
Now that you've detached from your old home, it's time to settle into your new one. Upon arrival, arrange some fresh flowers, hang some personal pictures, add a few colorful accent pillows and roll out the comfy carpets and blankets right away. There's no need to be a stranger in your own home, right?
If you're ready to welcome your city into your humble home, peruse Etsy for some custom city decor you can deck your interiors out with.
5. Branch out in your Community
Even the most introverted can agree: Branching out in a new community is a positive move. It'll not only fill up your spare time but give you a sense of camaraderie in a time of uncertainty. VolunteerMatch is a click away from showing you the myriad of volunteer opportunities specific to your city, and MeetUp can help you connect with local events and people that share your hobbies or passion. If you're an enthusiast of any type (or even if you're not), join a sports team, book club, dance studio, or gym to meet like-minded people.
If all else fails… wine club, anyone? Now there's one that's impossible to refuse.
6. Start Saying "Yes"
When it comes to relocating to a new city, yes is more. Out of your comfort zone? It's just that uncertainty trying to get the best of you. If you get invited to a sports game, movie night, happy hour, or weekend event, just say yes! And if you can walk there and explore your new city along the way, don't give it a second thought.
You'll find your groove eventually, but taking risks and remaining open-minded in the meantime can help you get there.
---
Everything for your move, all in one place
Curate your personalized moving checklist, set up TV & Internet, and more with a free MYMOVE account.
Save on your move and tackle upcoming to-dos with your free MYMOVE account.