How Voice Assistants Make Moving Easier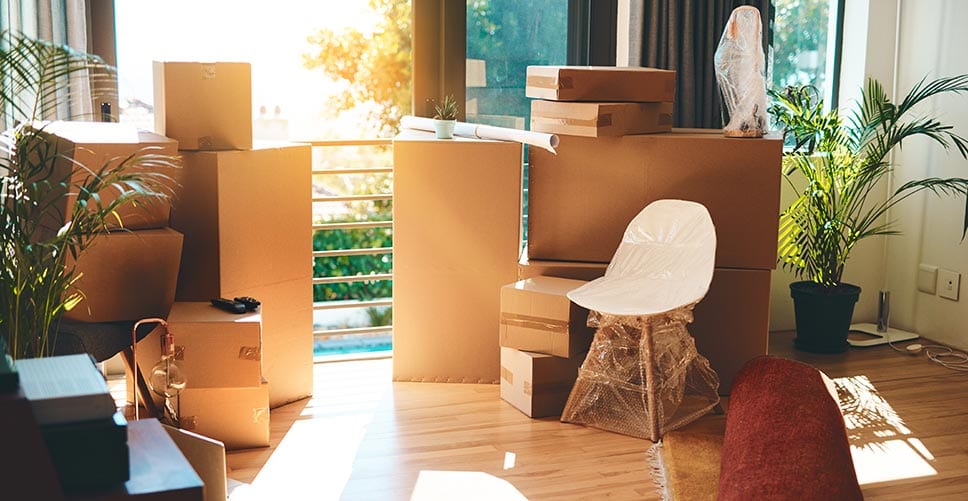 "Alexa, Plan My Move!"
Between remembering what time your movers are showing up and tracking your online order of bubble wrap, organizing the many parts of your move can be chaotic. Let's be honest, you could use a personal assistant. While you may not be able to afford that, all hope is not lost: You always have your voice assistant.
Anyone with a smartphone has access to Siri, Cortana, or another virtual helper. If your home is wired with  Amazon's "Alexa," you're even closer to having an around-the-clock assistant. Here are some ways Alexa (or another virtual assistant) can make moving easier.
Setting Up Address Changes
First things first: When you move you have to change your address with, like, everyone (we recommend starting with the USPS at the official USPS website, here). While Alexa and other virtual assistants aren't yet linked directly with USPS, they can still make the process a bit faster.
Here are some ways to leverage your virtual assistant:
Ask Alexa or Siri: "How do I change my address with the post office?" to be delivered to the website where you can request an official change of address.
Say: "Alexa, create a to-do list" and then list the places you need to change your address. Your list might look something like: "USPS, Bank of America, T-Mobile, credit card companies, DirectTV, and student loans."
Set a reminder. Tell Alexa: "Alexa, remind me to change my address with the post office at 7 p.m." You don't want to forget to make this important change.
Ordering Moving Supplies
Writing your to-buy list on a Post-It note comes with inherent risk. Using your virtual assistant to track what needs to be ordered — or to place the actual order —means you won't end up standing around without packing tape on the big day.
Here are some commands to help you order the right supplies:
Ask Alexa to order from Amazon directly. Say: "Alexa, order moving boxes" to have her give you available options and help you place an order. [Editor's note: You will need to have voice ordering enabled and payment information saved before placing an order.]
Have Siri tell you where you can get the supplies you need by asking: "Siri, where can I buy packing tape nearby?" or, "Siri, where can I order packing peanuts?"
Find out when your moving supplies orders are arriving by saying "Alexa, where's my stuff?" to make sure everything arrives with ample time to pack.
Planning for Moving Day
With your stuff in boxes and your moving day in the calendar, there are still some loose ends to tie up.
Use your voice assistant to make sure your moving day goes as planned:
Say something like, "Alexa, what is traffic like on the interstate?" to find out if you should wait an hour or so before you embark on your drive to the new apartment.
Ask Siri or Alexa what the weather will be like during your planned move. If rain or snow are predicted, you can alter your plans as needed, by leaving early, for instance, or by purchasing tarps to put over the back of your truck.
Say, "How much is gas right now?" in the days leading up to your move, so you can swoop in on a price drop if it happens.
You may not have enough money for a personal assistant, but you can still get some aid planning and executing your move. Whether short- or long-distance, moving from one place to another can be stressful. Don't go it alone when you have a secret weapon in your back pocket!
---
Everything for your move, all in one place
Curate your personalized moving checklist, set up TV & Internet, and more with a free MYMOVE account.
Save on your move and tackle upcoming to-dos with your free MYMOVE account.