3 DIY Hacks for Moving without Scratching the Floors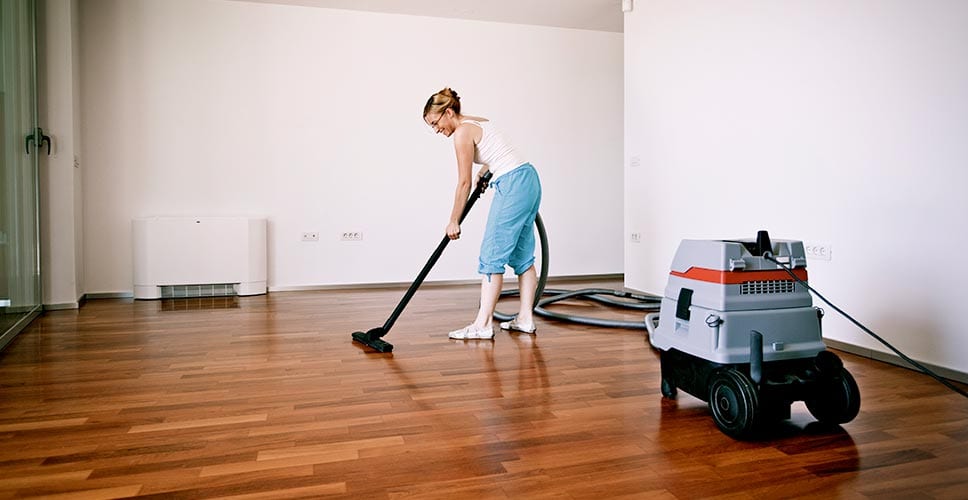 It doesn't matter if you're a renter or homeowner, some moving challenges are universal. Exhibit A: Scratching the wood floors while you're dragging a couch out the front door is more than just a bummer. It could be an expensive bummer. Fortunately, there are some ways to keep your flooring preserved without paying for movers, or carpeting the entire home in bubble wrap and blankets.
Here are three easy tips for moving that will protect your floors and your pocketbook.
1. Put Your Extra Boxes to Use
Buy a few extra boxes-or unpack a few at the new place-and then bring them back empty to your old home before you move the furniture. Then, get to dissecting. Cardboard makes a great scratch-resistant surface over which you can drag the heaviest of dining room tables and armchairs. Create a pathway from the furniture to the door with broken- down boxes. To keep the boxes from sliding, try taping down the box corners with wide painter's tape. Using cardboard as a runner is an affordable and effective way to keep your floors pristine-and broken-down boxes are easier to recycle, anyway.
2. Get Your Hands on Some Sliders
Furniture sliders are easy enough to come by: you can pick some up online or at a big box store for a few bucks. Made of a combination of rubber and felt, these accessories affix to the bottom of your furniture legs, preventing your furniture from scratching wood floors or dinging your tile. However, you may also be able to make your own sliders, DIY-style, with the right materials on hand. Secure some bubble wrap around furniture legs and sharp edges, then cover it with a few layers of felt. You should always take caution when dragging furniture across the floor, but homemade sliders will reduce the risk of causing serious damage.
3. Remove the Legs
Taking the legs off of furniture serves multiple purposes. First, it makes your furniture lighter, so there is a smaller chance you'll hurt your back (or that your movers will have to take a breather between each trip out of the house). Furniture without legs is also easier to maneuver around tight corners, and you're less likely to ding the door frame in the final stretch. Finally, removing the legs on your furniture means you can carry it out without dragging it across the floor at all. Or, if you do drag it, you can wrap an entire table top or ottoman in a blanket to prevent damage.
Moving your stuff out of one home and into another is hard enough as it is. Don't add "scratch repair" to your to-do list-especially when these DIY moving hacks make it possible to get out the door unscathed.
Some parting tips: if you're a renter, always photograph the floors before you move in so you can prove that existing scratches predate your time in the home. Likewise, homeowners should document which scratches existed at the time of the offer, so you're not accused of leaving last-minute damage.
---
Everything for your move, all in one place
Curate your personalized moving checklist, set up TV & Internet, and more with a free MYMOVE account.
Save on your move and tackle upcoming to-dos with your free MYMOVE account.