You Bought Your First Home. Now What? Do These 10 Things Before Moving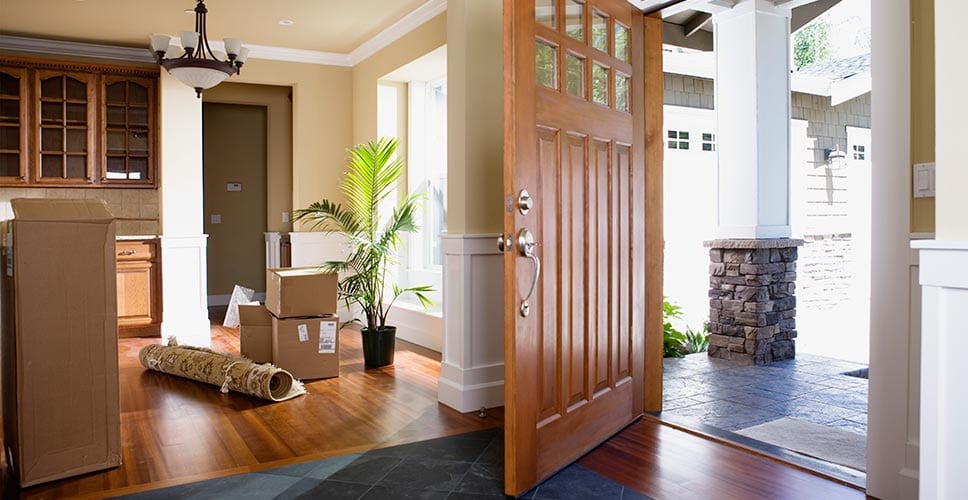 There's a first time for everything. The magic of that first love, the emotional feeling hearing a first baby's heartbeat and the exhilaration of buying and owning your very first home.
What do all three of these have in common? You don't exactly know what to do next.
Your first home is an exciting time, but the reality is that it can feel a little directionless. After all, it's completely new territory to you, literally and figuratively speaking. Even after you've crunched all the numbers, signed all the paperwork and are now proudly clutching the keys, it still feels like the process has only just begun. What now?
Congrats! Here are 10 things you can do now to prepare before you move into your first home.
1. Change your Address
2. Schedule Transition of Cable, Internet and Utilities
Understand the energy plan options available in the area of your new home.
Make a list of all the transitions that will need to be made, including common ones like power; water; cable; internet; telephone; gas; home security and waste removal.
Contact each provider to ask a few clarifying questions before finalizing.
3. Decide Whether You're Hiring Movers
4. Educate Yourself on Some Moving Basics
5. Get Organized and Decluttered
Start decluttering by hosting a garage sale, selling items through mobile apps or having an organization come pick up your donations free of charge.
Think about who else—like babysitters, pet sitters and cleaners—you might need to contact and schedule for professional help before, during and after moving day.
6. Familiarize Yourself with Your New Neighborhood
If nearby, get to know your neighborhood by exploring it on foot in your spare time to experience its sense of walkability and community, as well as meet neighbors.
If from afar, research online to equip yourself with area knowledge before arriving.
Familiarize yourself with neighborhood etiquette to start off on the right foot.
7. Conceptualize your First Home's Design Aesthetic
Start following interior design sites for inspiration on how to decorate your home.
Create a Pinterest board to organize your favorite design DIYs and concepts.
Download apps that let you virtually plan how to make your design dreams a reality.
8. Ensure your Main Furniture will Actually fit in your new Space
Use the measurements of your new home to determine whether your current furniture will fit or whether it won't and is illogical to move with you.
If it doesn't fit, use Letgo, OfferUp or Facebook Marketplace to get rid of it quickly.
9. Save or take "Before" Pictures
Understanding that 'before' pictures of your home can come in handy down the road for reappraisal needs or emotional value, save the interior and exterior photos from the online real estate listing or take your own pictures upon moving in.
10. Pack your "First Night Box" for your First Home
Start setting aside essential items that can be later packed together into one box that can be easily found and accessed the first night in your new home.
Include common essentials like soap; disposable plates and cutlery; cleaner; trash bags; pajamas; toiletries; shower curtain and liner; lightbulbs and chargers.
Start chipping away at this list so that you can spend more time enjoying your first home. There's nothing quite like it!
---
Everything for your move, all in one place
Curate your personalized moving checklist, set up TV & Internet, and more with a free MYMOVE account.
Save on your move and tackle upcoming to-dos with your free MYMOVE account.