Streamline Your Move with These 5 Moving Logistics Apps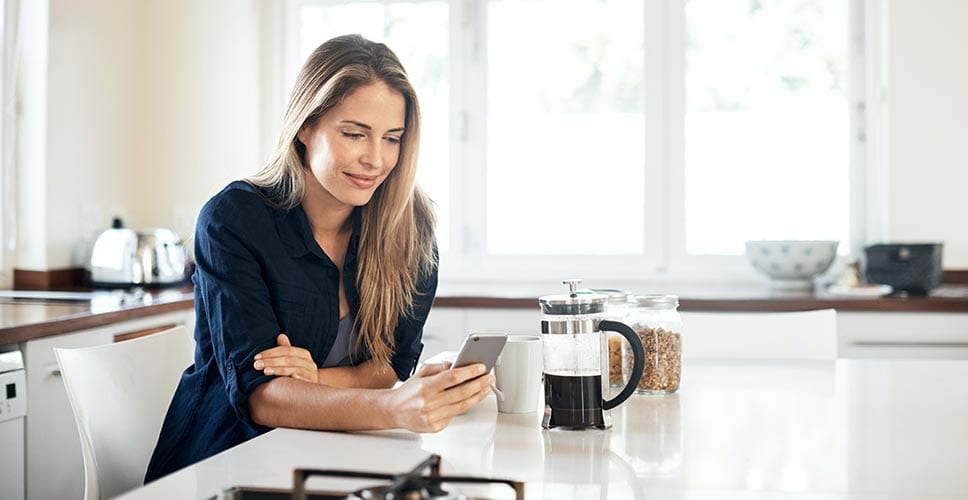 Five Moving Apps to Help with Your Move
Moving is hard. Even with the best-laid plans, sometimes you need backup. Enter technology: it turns out that being so attached to your phone that you need glasses finally has an upside. When it comes to moving, logistics apps make it easier to find a truck, sell old stuff, make detailed lists, and more. Here are five of the best moving apps to make your move easier.
GoShare
Not sure how much truck space you'll need on moving day? Or maybe local estimates seem unreasonable. Either way, the concept of GoShare might be music to your ears. This convenient app is like a rideshare (Lyft, Uber, etc.) but for moving. Just fire up the app, select a truck of the appropriate size, get an estimate, and then track the location of the truck as it gets closer. You can also schedule a truck in advance if you'd like.
Offerup
Studies show that people packing for a move say "I forgot I still had this," about 182 times (give or take). When you're ready to surrender an old pair of sneakers or side table to a new owner, Offerup makes it easy to list your stuff. Items are only listed locally, so someone in the same town or city can purchase it and stop by to pick it up pronto. In other words, it beats listing something on eBay that requires a trip to the post office. Offerup is also easier than a garage sale, so why not give it a go?
Sortly
We all have great intentions for staying organized when we pack boxes, but, by the end, we all wind up with at least three boxes that have some combination of tape, orphan socks, highlighter pens, an old roll of film and some rogue plastic silverware. Sortly is an app designed to keep track of what's in every box. Take a photo of every item before you pack it, then print out a packing label with optional QR code to stick on the box. You can scan it at the new place and see exactly what is in the box in front of you.
Wunderlist
Moving requires the list to end all lists. Application deadlines, payment reminders, and things to clean before you drop off your keys must all be tracked. Wunderlist makes it simple to generate a list of tasks that include very aspect of your move. You can also assign tasks to other people and send reminders to yourself.
Thumbtack
There are some jobs you just don't want to do while you're moving. There's no reason to be above a little affordable outsourcing. That's where Thumbtack comes in. You can use it to hire anyone: from a house cleaner to an interior painter to garbage disposal repair person. A Thumbtack professional can even help you assemble your new bed frame (because you're too tired to do anything but sit on your couch in an eye mask).
Moving is a lot easier when you have some help from the latest in tech. Check out these apps to save yourself time, money and sanity!
---
Everything for your move, all in one place
Curate your personalized moving checklist, set up TV & Internet, and more with a free MYMOVE account.
Save on your move and tackle upcoming to-dos with your free MYMOVE account.