Moving and Shaking: How to Minimize Anxiety During a Move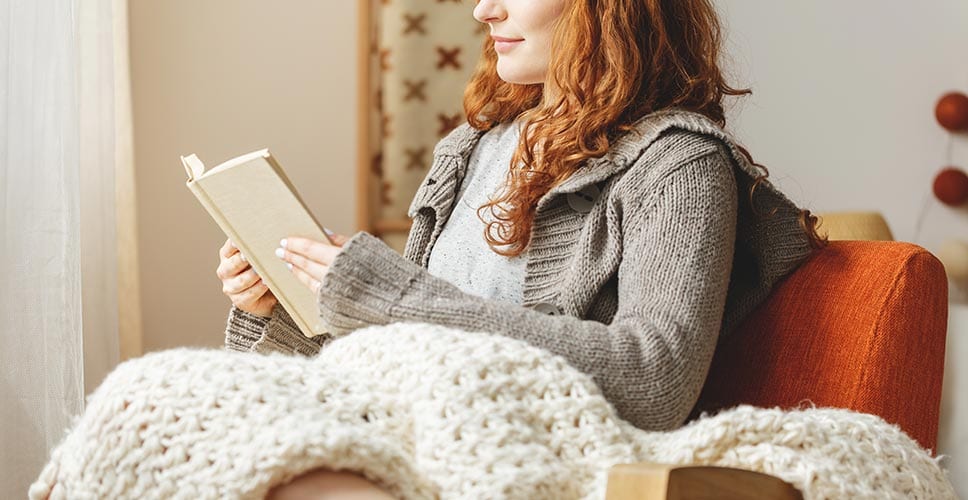 If you've ever moved, you're all too familiar with how physically, emotionally and financially draining the process can be. The logistics alone? Enough to make your head spin.
Moving is known to be one of life's top stressors-many even considering it a runner-up to divorce, and even death-so some stress and anxiety is inevitable. However, taking the reins on your own move and mental health can help keep your sanity intact along the way.
Let's get moving on some tips that will help you manage stress and anxiety during this exciting-yet exhausting-time. You'll need your energy to celebrate your new home!
Stress-Saving Steps
– Plan and Prioritize While Expecting the Unexpected. You can't foresee every twist and turn, but planning ahead for what you can control will both calm and empower you. Once your move is on the books, do the following:
– Change your address. Through USPS, schedule your mail to begin forwarding to your new address around your move-in date. Once updated, USPS will automatically forward mail sent to your old residential address to the new one. Notify important parties (bank, doctors, etc.) of your new address. While you're at it, order a new driver's license with your modified address from the DMV. Many states require an updated license within 30 days.
– Clear your calendar. Don't set yourself up for failure through unrealistic expectations. Clear your calendar as much as humanly possible surrounding your moving date. At a bare minimum, try to request a day or two off work or other engagements so that you're not belaboring the process. It will also help prevent you from spreading yourself too thin.
– Schedule your utility transition. Schedule the utility and water shut-off date for your current home and start date for your new address. The best way to prevent stress? Arrange for your utilities and water to be activated the day before your arrival, so that you have access to what you need-without question-on move-in day.
– Begin the purging process. Even if you plan to hire movers, moving is the perfect time to eliminate unnecessary belongings. Do you really need that "vintage" teddy bear? We'll let you answer that. The good news? Purging can be extremely cathartic. It's an invigorating precedent to set for your new chapter and well-being.
– Start collecting boxes. Caveat to the purging process: avoid purging boxes! Boxes are one moving expense you can avoid. Salvage any you already have, and ask friends, family and colleagues to hang onto theirs. Many businesses, such as liquor stores, will gladly offer theirs for free. Check out these 8spots for free boxes. While boxes are on the brain, learning the best tips for packing can help you dodge stressful packing mistakes.
Rest and Reset Your Brain and Body
Moving can really take it out of you. Sometimes our bodies crash as soon as our heads hit the pillow, but other times our minds race a million miles a minute, thinking about the next step for the move. Increase the likelihood you'll snooze peacefully through natural supplements and electronics-free downtime before bed. Melatonin can help induce sleep-as can the scent of lavender essential oil-while magnesium can help subdue stress. Bath salts can replenish sore muscles (like those "I-didn't-even-know-I-had-that-muscle" pains that moving can unveil). Another technique? Meditation. It's known to help reduce anxiety and blood pressure. Tons of mobile meditation apps can help you unwind. Envision your new home and adventure as you drift off to sleep.
Lean on Your Support System
As with any stress, bottling it up can wear you down. Confiding in someone as a sounding board-whether it's for advice or just to vent-can help you release built up tension. If your household includes children, remember this could be an intimidating time for them, especially if the move requires changes in schools and friends. Make sure you're keeping the lines of communication open during the shared moving challenge. Though easier said than done, channel as much optimism as possible and avoid negative self-talk. Positive thinking can lower stress levels.
Say Goodbye to Your Old Digs
Parting is such sweet sorrow-but not if you exit in style. Before you start planning that housewarming party, bid farewell to your current abode. Host a small goodbye party (free packing help, anyone?) to take a walk down memory lane or have a drawing of your exterior sketched as a keepsake. Leave your own mark-like a message on a piece of wood or a time capsule in the attic-as a toast to the good times. Looking back fondly on memories will help you mentally close the current chapter and embark on the next.
---
Everything for your move, all in one place
Curate your personalized moving checklist, set up TV & Internet, and more with a free MYMOVE account.
Save on your move and tackle upcoming to-dos with your free MYMOVE account.