5 Simple Ways to Supercharge Your Move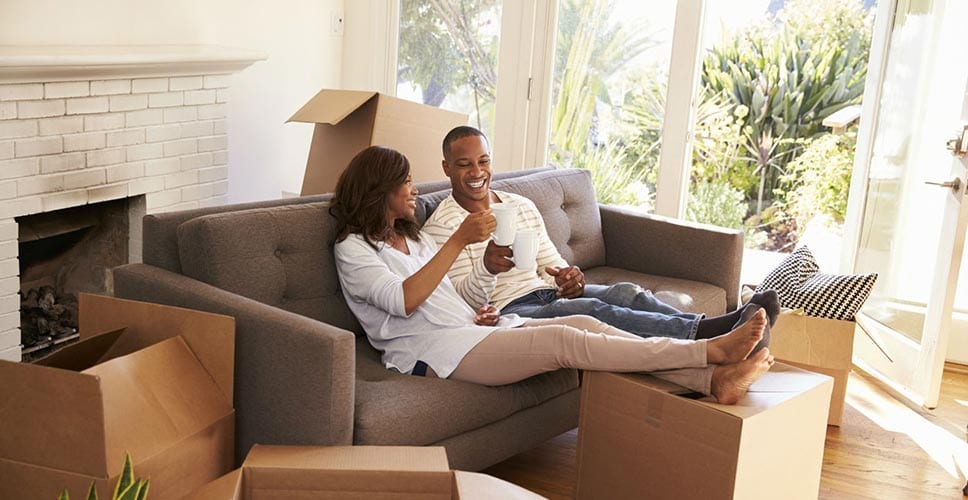 Online resources provide great hacks to help you save money on your move. You can really stretch your moving budget by learning how to book an affordable moving truck or where to find free packing boxes — but what if time is your most valuable resource?
When you lead a busy life and don't have time to spare, it can make financial sense to shell out a little extra cash if it means accelerating your move. Of course, it takes a little forethought. In this case, you're in luck: We've thought through it for you.
Read on for five great ideas to help you speed up the moving process:
1. Pay for packing
Most people know you can hire movers to load up a moving truck and unload the items at your new residence, but did you know many movers also offer packing services for an extra fee? If you hate the idea of spending all your free evenings and weekends packing, paying for packers might be just what you're looking for.
Here's a look at the typical time costs of packing up a home.
One-bedroom apartment

Estimated time spent packing on your own: 1-2 days
Estimated time spent packing by professionals: 2-4 hours

Two-bedroom home

Estimated time spent packing on your own: 2-3 days
Estimated time spent packing by professionals: 3-5 hours

Three-bedroom home

Estimated time spent packing on your own: 3-5 days
Estimated time spent packing by professionals: 6-10 hours

Four-bedroom home

Estimated time spent packing on your own: 4-6 days
Estimated time spent packing by professionals: 8-10 hours

Five-bedroom home

Estimated time spent packing on your own: 5-7 days
Estimated time spent packing by professionals: 10-12 hours
Estimates are for a full day of work and don't include the time you'll spend gathering supplies. Professional movers, on the other hand, bring their own equipment, including boxes, tape, bubble wrap, and more. Packers typically charge between $35 and $45 an hour for labor. Additional charges for boxes may apply.
2. Donate what you don't need
Purge things you no longer need or want: DVDs you don't watch, clothes that don't fit, appliances you never use-even larger items such as mattresses or furniture. Don't have time to sell those items on letgo, Craigslist, or eBay? Consider donating them.
"Every item you donate is one less item to pack, move, and unpack," said Eric Rosenberg of Personal Profitability.
Nonprofits organizations such as Habitat for Humanity, the Salvation Army and Goodwill will often pick up your donations for no charge. Some ask that you give them a week's notice to schedule an appointment. There's no guarantee they'll take everything, and be prepared to drop off your items somewhere in person.
Donating won't get you the monetary return that selling your stuff will, but it's a much faster strategy for those who need to move quickly. Plus, if you itemize your taxes, you'll be able to take a deduction for your donations — that means you'll need receipts from the nonprofits.
3. Set up utilities early
How often have you moved into a new home only to find out you won't be able to get connected to the internet for a week or your water hasn't been turned on yet? It's a frustrating situation and one that can be easily avoided.
Plan ahead to avoid annoyance on move-in day. Take some time — we recommend two weeks before the move — to set up all the major utilities, including gas, electricity, water, and internet. This won't accelerate the move, but it will shorten the time it takes to get comfortable in your new place.
If you're moving during a popular time of the year, it might be a week before they're able to come by. The earlier you call, the better chance you'll get to choose a time that works for you. One warning: If the installers have to get in the house, you might not be able to get hooked up beforehand — this is most common with internet service.
4. Hire a cleaning service
Part of speeding up a move is getting out of your old place quicker. Whether you're moving from an apartment you're renting or a house you own, you'll probably have to clean the space before you go. On top of packing, moving, and unpacking, cleaning a home you're about to leave can seem like a fruitless, time-consuming task. So don't do it. Instead, hire a cleaning company to do the work for you.
5. Hire an unpacking service
Packing for a move is tedious and time-consuming, but since there's a clear deadline, it always gets done. But unpacking? That's a different story. How many of us still have boxes waiting to be unpacked or pictures yet to be hung?
Fortunately, even if you don't contract with a moving company for packing/unpacking, you can hire a professional organizer to unpack your belongings, so you're not living in a forest of cardboard boxes for weeks on end. It's also a great choice if you've got time obligations — such as work or childcare — that you can't shirk, or even if you're just too tired after your move.
The service will unpack your belongings after the movers deliver them and decide the best place to arrange everything based on your input. If you don't have strong preferences or leave detailed notes, the organizer can take care of the job while you're at work. Again, this doesn't get you in the new place faster, but it helps you settle in quicker.
Planning and executing a move can be time consuming and exhausting. If you've saved enough money and your moving budget isn't depleted, these tips can make the experience faster and easier.
---
Everything for your move, all in one place
Curate your personalized moving checklist, set up TV & Internet, and more with a free MYMOVE account.
Save on your move and tackle upcoming to-dos with your free MYMOVE account.