Interesting Tips and Facts about Moving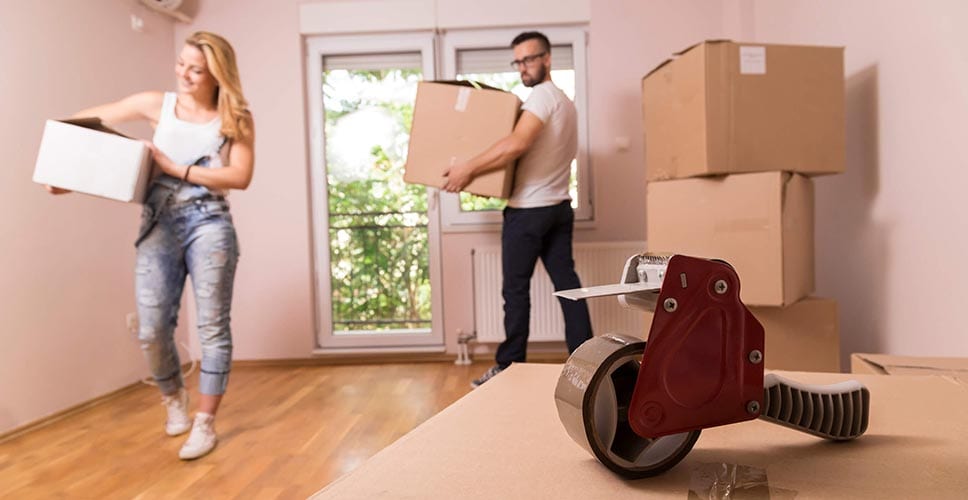 So you're moving. Congratulations! A move can be one of the most exciting events of your life. Think Christmas and your birthday all rolled up into one, with the added requirement that you may have to lift heavy objects in order to earn your cake and your prize. Unless, of course, you hire a moving company to handle your relocation, in which case you can leave all the hard stuff to the movers. Since you're probably so thrilled about the prospect that all you can do is think about your impending move, we've rounded up some moving tips and interesting facts about moving that you might not have known.
Did you know:
Americans like moving more than they do Mickey Mouse. It's true. The number of people who move every year, 43 million, is four times more than the number of people who visit Disneyland in the same amount of time. That's 17 percent of the population, which amounts for an awful lot of moving companies transferring an awful lot of belongings from here to there. No wonder they're always booked up on short notice. (U.S. Census Bureau)
According to the Employee Relocation Council, there are only two other life events that are more stressful than moving: death and divorce.
The most common moving company customers are married couples between the ages of 25 and 44, with one or two kids ranging in age from two to 11. Does this describe you?
The majority of moves are job related, making up 46 percent of all relocations. The rest are because of retirement (32 percent) and "other" personal reasons (22 percent). (Mayflower Transit)
One of the biggest deciding factors in movers choosing a particular neighborhood is convenient proximity to their workplace. (U.S. Census Bureau)
The average person will relocate 11.7 times throughout the course of their life, according to information from the U.S. Census Bureau. Since there's no such thing as moving "partway," let's just go ahead and round that number up to 12. How many times have you moved?
An astonishing 13 million kids under the age of 19 lead something of a rootless existence, moving every single year (U.S. Census Bureau). This should make you feel a little better about uprooting your kids and moving across the country.
You'd need 38,720,000 beach balls lying side by side to match the average 1,100-mile distance that Mayflower moves most of its customers.
Mayflower's not in the business of moving watermelons, but if they were, they'd have to load up a whopping 345 of them to match the average 6,900-pound shipment that most of their interstate customers ship.
If you just graduated from high school or college, you may want to consider packing up now. According to the U.S. Bureau of Labor Statistics, 35 percent of all high school graduates and 30 percent of all college graduates move to another state within five years of graduation.
---
Everything for your move, all in one place
Curate your personalized moving checklist, set up TV & Internet, and more with a free MYMOVE account.
Save on your move and tackle upcoming to-dos with your free MYMOVE account.