What Are Income-Restricted Apartments?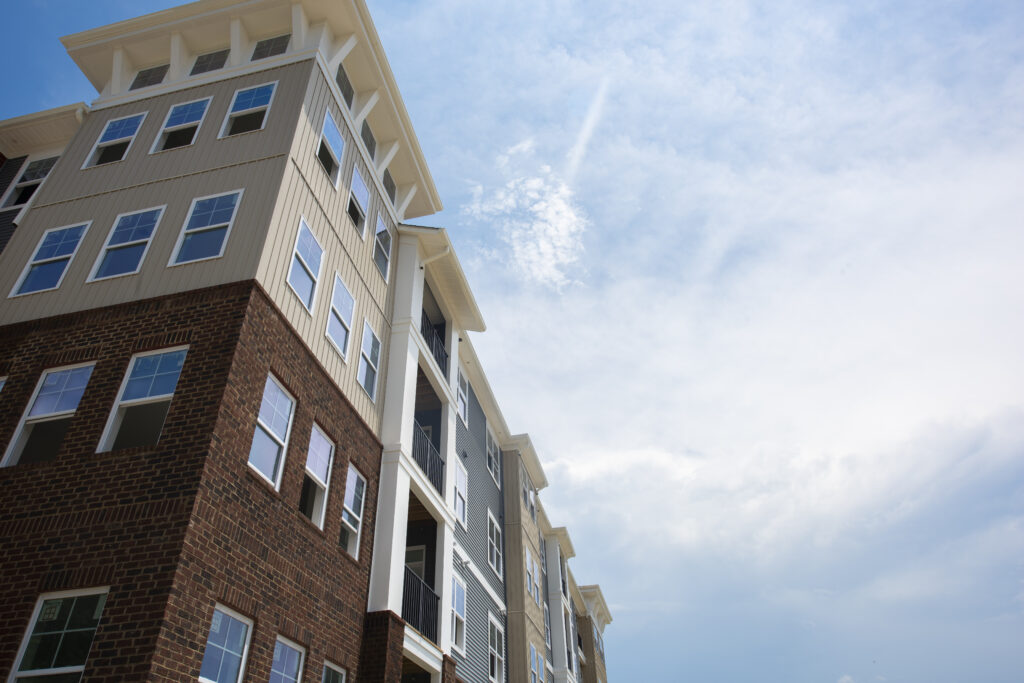 If your income is low, you may qualify for an income-restricted apartment in your community. These affordable housing units, also known as rent-restricted apartments, are designed for low-income families, singles, and couples looking for a place to live. But what does "income-restricted" mean, and how do you apply?
Income-restricted apartments are regulated by a complex web of federal, state, and local guidelines, so it's essential to check on your particular area's rules. Here, we provide a general guide to understanding, finding, and applying for income-restricted housing.
For starters, what are income-restricted apartments?
As the name suggests, income-restricted apartments are available only to those whose income falls into a specific range. They may be owned by the city or by private owners who receive government subsidies. Many income-restricted apartments are in designated apartment communities, though some complexes have a mix of both income-restricted units and market-rent units.
The history behind income-restricted housing
Affordable housing became a federal concern in response to the housing crisis caused by the Great Depression. The agency that would become HUD (Housing and Urban Development) and the predecessor to the U.S. Department of Agriculture's Rural Development department were established in the early 1930s.
In the 1950s and 1960s, the federal government passed several measures to create new affordable rental housing and subsidize the costs of operating income-restricted apartments. The 1960s also brought landmark Civil Rights legislation to prevent housing discrimination, and put a cap on the percentage of income public housing residents are expected to pay (then 25%, today 30%).
Starting in the 1970s, the federal government began transferring much of the responsibility for affordable housing to state and local governments. Today there's a patchwork of agencies, nonprofits, and associations in each state working to provide safe, income-restricted housing to meet citizens' needs.
Are income-restricted apartments the same as income-based housing?
Income-restricted apartments and income-based housing are not the same things.
The rent price for an income-restricted apartment is capped at a percentage of the median income for the area (exact percentages vary by state) based on the apartment's size.
An income-based apartment's rent price is capped at 30% of the individual tenant's adjusted gross income. In both cases, the remainder of market value rent is subsidized by the government.
Who qualifies for income-restricted housing?
Because median income levels vary by states and local areas, income requirements for income-restricted housing differ as well. Every year, HUD calculates the median income for each metro area in the country. It then determines the maximum income, based on family size, that qualifies as "Low," "Very Low," or "Extremely Low" for that metro area.
In many cities, income-restricted housing is limited to those whose income is "Very Low" for that area, with preference given to those with "Extremely Low" income. However, if your income is considered Low, it's worth seeing if any local programs are available to you.
How much do you pay in rent for income-restricted apartments?
Like median income, average rent prices for income-restricted apartments also vary across the country. Different localities calculate the maximum rent that landlords can charge for income-restricted units in different ways. To learn what you would need to pay based on apartment size, contact your local housing authority.
How to find and apply for income-restricted housing, step by step
Here you can learn the income guidelines for your metro area.
This will help you determine how much rent would be based on your desired apartment size, and get a list of available rentals near you.
Step 3: Fill out an application
You can apply through the PHA if you're seeking a government-owned apartment or directly through the landlord for privately owned properties. Note that you and everyone who will live in the apartment may need to pass a criminal background check. Which offenses are disqualifying depends on the location, and some private owners may have stricter standards.
Step 4: Provide documentation
You'll need to prove your income and the combined household income of everyone who will live in the apartment. All adults will need a photo ID, and you will need to provide birth certificates or other proof of age for any children.
Step 5: Prepare to be waitlisted
In some cities, affordable housing is at a premium, with more qualified applicants than available places to live. You may need to wait in line, especially if you want public rather than privately owned housing. Being flexible about apartment size and whether it is income-restricted or income-based may help shorten your wait.
The bottom line
Income-restricted and income-based housing can be a lifeline for those with low income. You'll need to jump through some hoops, and possibly get on a waiting list, but especially in high-rent cities, it can make housing relatively affordable.
The first step is to check the HUD guidelines to determine if you qualify. Then contact your local public housing authority to get a list of available apartments and find out how much you will need to pay.
Be sure to have documentation together when you are ready to apply and be prepared for a criminal background check.
Other frequently asked questions
How can I get an apartment with low income? 
For traditional, market-value apartments, many landlords require an income of at least three times the monthly rent, which can be difficult for low-income renters to manage. Income-based and income-restricted apartments may be the best solution — as the rent price is typically only a fraction of local market rent, with the rest made up in government subsidies.
Do low-income apartments check credit? 
Probably. Private landlords can run a credit check and set a minimum qualifying score, but this is generally much easier to meet in low-income apartments than traditional market-rate housing. Additionally, you may not be disqualified based on a lack of credit history.
How do income-based apartments work? 
Income-based apartments set your rent at 30% of your adjusted gross household income.
---
Everything for your move, all in one place
Curate your personalized moving checklist, set up TV & Internet, and more with a free MYMOVE account.
Save on your move and tackle upcoming to-dos with your free MYMOVE account.