Feng Shui Your Home and Find Your Calm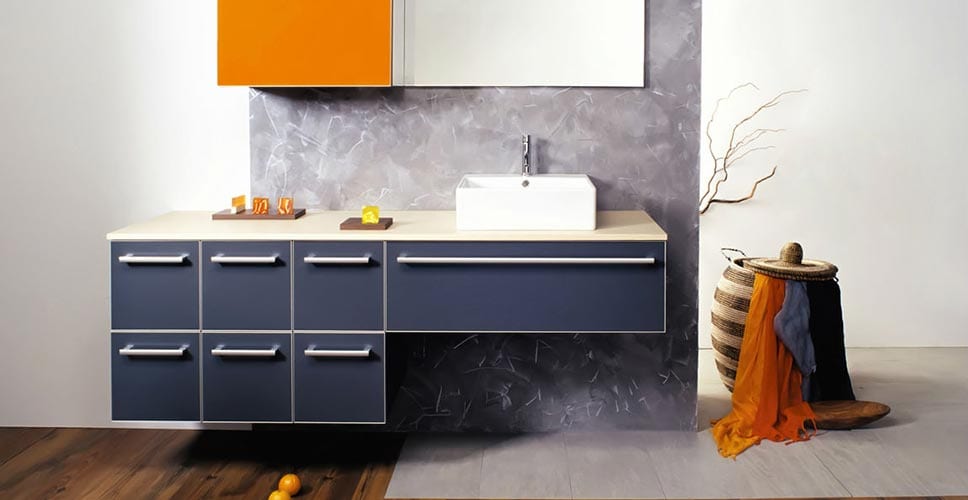 MYMOVE guest blogger Diana Hathaway is a color expert, lifestyle writer, and interior designer. Diana's color and decorating insight has been featured in The Spruce, HuffPost, BHG, and HGTV.com. She is the author of "Sell Your Home Without Losing Your Zen."
What is Feng shui, and why should you try it?
Your home may benefit from the principles of Feng shui, but it's easy to get overwhelmed by all of the terms and practices. Just knowing the basics can help you quickly improve and de-stress your space.
What is Feng shui? Feng shui is a Chinese philosophical system that focuses on the movement of energy in any space through natural elements, either literally or symbolically. In Feng shui, energy is called "Chi". Correcting the movement of Chi is called a "cure." The goal of the many Feng shui cures is to move energy, or Chi, through a space. Chi can get trapped in a room, or move through so fast that it doesn't give benefit at all. Feng shui promotes harmony and balance, which is something that most of us would like more of in our homes.
Feng shui translates, literally, into "wind and water." A simple way to think about Chi in your home would be to think of it as you would a breeze. Your goal, in furniture placement and interior colors, is to help the breeze move through your home while not getting stuck anywhere, but not blow through like a strong wind. It's really that simple.
Decorating to improve the flow in your home can include moving furniture, adding accessories, or painting. Your goal is to create a balanced space that feels fresh and relaxing. There's no need to add specific accessories if you're just incorporating the basic principles of Feng shui to improve your home's flow. Just incorporating a few Feng shui ideas in each room can transform your home easily.
Feng shui, room by room
Kitchen
Your kitchen represents health and family in Feng shui principles. The simplest way to achieve balance in the kitchen is to create a welcoming space with a layout that flows, and seating that encourages the gathering of friends and family. Cheerful colors, like yellow, are perfect for a kitchen, and decor accessories and motifs featuring healthy food promote positive energy
To balance the large fire and water elements in your kitchen, encourage wind and earth elements by adding planted herbs to a windowsill. Make sure that your kitchen window coverings allow plenty of natural light and fresh air.
Living Room
Your living room is the Feng shui center of personal wealth and family well-being. Most living rooms are the largest space in our homes, so you'll want to balance the room with large furniture and accessories to slow the rushing Chi. Bright colors are desirable for a living room, but if that isn't your style, try neutral colors with fresh accent colors. Arrange furniture to encourage interaction and friendship.
Bedrooms
Your Feng shui Bedroom should be a relaxing retreat that provides a quiet space for rest and a space to connect with your loved one. Avoid jarring or loud artwork, accessories, and colors, in the bedroom. Pink is the suggested bedroom color for positive Chi, but it's not a color that's universally popular. Adding a few small accessories in a muted pink color, or even fresh flowers, can promote romantic energy in your bedroom.
Bathroom
Feng shui in your bathroom focuses on balancing the water element. Blue and green are popular bathroom colors, along with shiny surfaces and metal, which all represent the Feng shui Water element. Because the activities in your bathroom are primarily water-based, it's easy to see how your bathroom's energy get totally out of balance. To balance the abundance of water energy, (which can soak up Chi and make it heavy,) add elements of wood and warm colors. You can also add candles to your bathroom to bring the fire element to warm it up.
Everyone appreciates the benefits of beautiful, comfortable living environments. With a few simple adjustments, you can incorporate Feng shui techniques to make every room in your house feel calm and happy.
---
Everything for your move, all in one place
Curate your personalized moving checklist, set up TV & Internet, and more with a free MYMOVE account.
Save on your move and tackle upcoming to-dos with your free MYMOVE account.