Five Creative Ways to Announce a Change of Address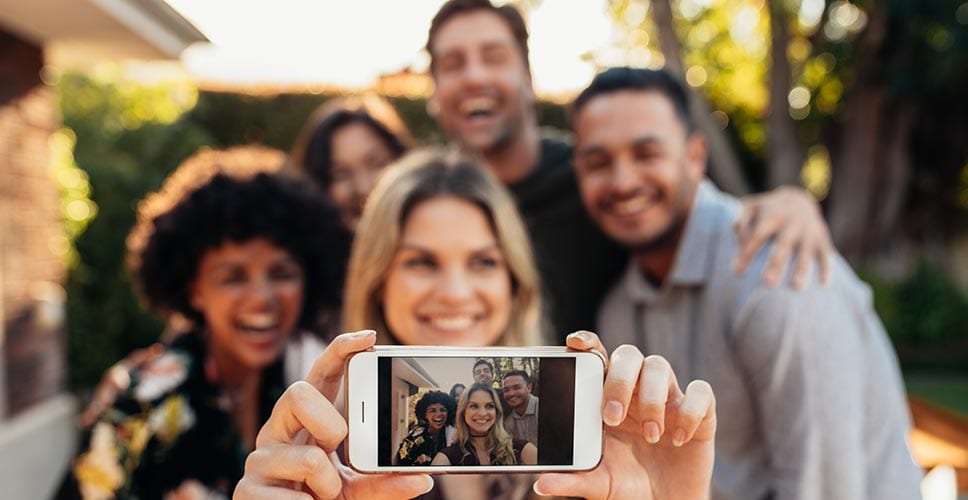 Forwarding your mail with the U.S. Postal Service helps you make sure you never miss a bill or birthday card after you move, but you'll still want to make sure you alert your family and friends to your new home address. Sounds easy enough, right? The problem is, emails can inadvertently wind up in the "junk mail" inbox, and a generic card could get lost in the mail shuffle if it doesn't stand out. Here are five fun ways to announce your change of address that people won't soon forget.
1. Send Post Cards from Your New City
If you're off to a whole new city, order some postcards from your new home town and use them as change-of-address cards for your inner circle. You might even be able to dig up some vintage cards online if you want them to really stand out in the mail. Let's be honest: Colorful postcards are more likely to make it to a bulletin board than a standard white notecard.
2. Create Custom Magnets
Give your friends and family a reminder that's certain to stick around. Hop on Shutterfly or Vistaprint and get custom magnets with your new address. Your friends will get a free magnet to hold up their take-out menus, and you'll get their holiday cards at the correct address. It's a win-win!
3. Record a Fun Video Announcement
Don't want the hassle of individual announcements? Create a single video clip that you can send to everyone at once. Post it to Facebook and Instagram, or send it via text or email. Hold up a visual of your new address during the video or insert a graphic on the screen.
4. Go Digital with a GIF
Everybody loves a GIF. Everybody. If you're savvy enough to work with a program like Giphy, take a short video of your new home — or just your family's excited faces — and insert text with your new address. Of course, you don't want to share the GIF with a public database, so make sure you create it in privacy mode on whatever platform you use!
5. Create and Send a Card from Your Phone
Want to know the simplest way to get a sure-to-stand-out message across? Use Canva or another free editing program to create a flyer on your smartphone or tablet. You can insert an image of your new place as the background, and include a message announcing when and where you'll be moving. These images can be ordered as prints or sent out as a PDF.
Moving to a new home is exciting, but the devil is in the details. You might remember to alert the post office about your new home, but it's easy to forget about everyone else. When you make your announcement fun, it's less of a chore for you and more memorable for the recipients. Don't put it off: It takes time for your loved ones to remember you moved so you should get them in the loop as soon as possible.
---
Everything for your move, all in one place
Curate your personalized moving checklist, set up TV & Internet, and more with a free MYMOVE account.
Save on your move and tackle upcoming to-dos with your free MYMOVE account.