Can I Afford to Move Out?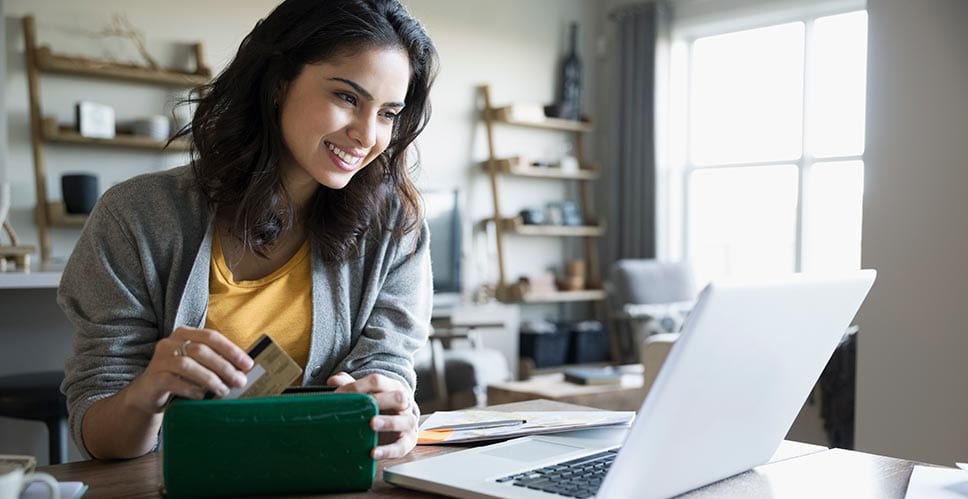 You've been lucky enough to have a place to live after college when you moved back home with your parents. But now that the economy has improved and you've got a steady job, it's time to start looking for a place of your own. But, you might ask, how will I know if I have enough money to move out?
Smart question.
Even when you know you can afford the rent on an apartment, your cost to move in will be much higher than just that first month's rent.
Let's take a look at what it might cost to move out.
How much should I spend on rent?
When looking at how much rent you can afford, follow this rule of thumb: Rent shouldn't be more than 30% of your annual income.
To find out how much you can afford, multiply your monthly take-home pay by 0.3.
If you're making $30,000 per year, your take-home pay is likely around $1,900 per month (depending on your tax rate). That would mean the most you should pay in rent is $570/month.
Can't find an apartment that cheap? Consider looking for a roommate.
What kind of moving costs should I plan for?
You'll come across several types of expenses you'll have to deal with.
Actual moving expenses. These are the costs associated with renting a moving truck, getting moving boxes and packing tape, and buying beer and pizza for your friends who will help.
| Example Costs | |
| --- | --- |
| U-haul truck for 50 miles | $150 |
| Uhaul moving box kit for apartment | $70 |
| Two large pizzas and beer | $30 |
Running total: $250
Deposits. You'll likely have to put down at least one month's rent on your apartment ahead of time (so, essentially, you need two months' worth of rent when you move in). You might also have to put down a deposit with the power company and other utility providers, depending on the company's policies and your credit.
| Example Costs | |
| --- | --- |
| First month's rent | $1,000 |
| Last month's rent | $1,000 |
| Power company deposit | $150 |
Running total: $2,400
Application fees. Some landlords might charge a fee for running a background check.
| Example Costs | |
| --- | --- |
| Application and background fee | $50 |
Running total: $2,450
Connection fees. Many utilities and cable companies also charge an installation or connection fee for first-time customers.
| Example Costs | |
| --- | --- |
| Power connection fee | $15 |
| Cable connection fee | $30 |
Running total: $2,495
Lawn care. If you move to a rental house instead of an apartment, your landlord might require that you take care of the yard. That would mean buying a mower and potentially other outdoor tools.
| Example Costs | |
| --- | --- |
| Used push mower from Craigslist | $125 |
Running total: $2,620
Filling the new place. If you're getting your first place, there are lots of things you're going to have to buy for the first time. Think: Furniture, kitchenware, curtains, cleaning supplies, a tool kit, and potentially appliances like a washer and dryer.
| Example Costs | |
| --- | --- |
| Used sofa from Craigslist | $250 |
| Dinnerware set from Ikea | $25 |
| Basic vacuum | $40 |
| Used washer & dryer from Craigslist | $300 |
Running total: $3,235
Pet Fees. If you're planning to move with an animal, you'll likely have to put down an extra deposit of at least $150, and you can also expect your rent to be at least $50 more each month.
What does it cost to move out?
In this scenario, even without pets and a house full of furniture, the cost to move out is $3,235. Depending on your situation, the total could be much different.
The important thing is to figure out ahead of time what you'll need, and always be prepared for unexpected costs — because there will definitely be some.
Call the power company well in advance and find out what they charge for a deposit. Once you figure out how much rent you can afford, start saving that amount for a couple of months so you're ready for the deposit and the first month's rent.
The more research you do a few months ahead of time, the less financial stress you'll have when it's time to move.
---
Everything for your move, all in one place
Curate your personalized moving checklist, set up TV & Internet, and more with a free MYMOVE account.
Save on your move and tackle upcoming to-dos with your free MYMOVE account.