Best Online Banks of 2021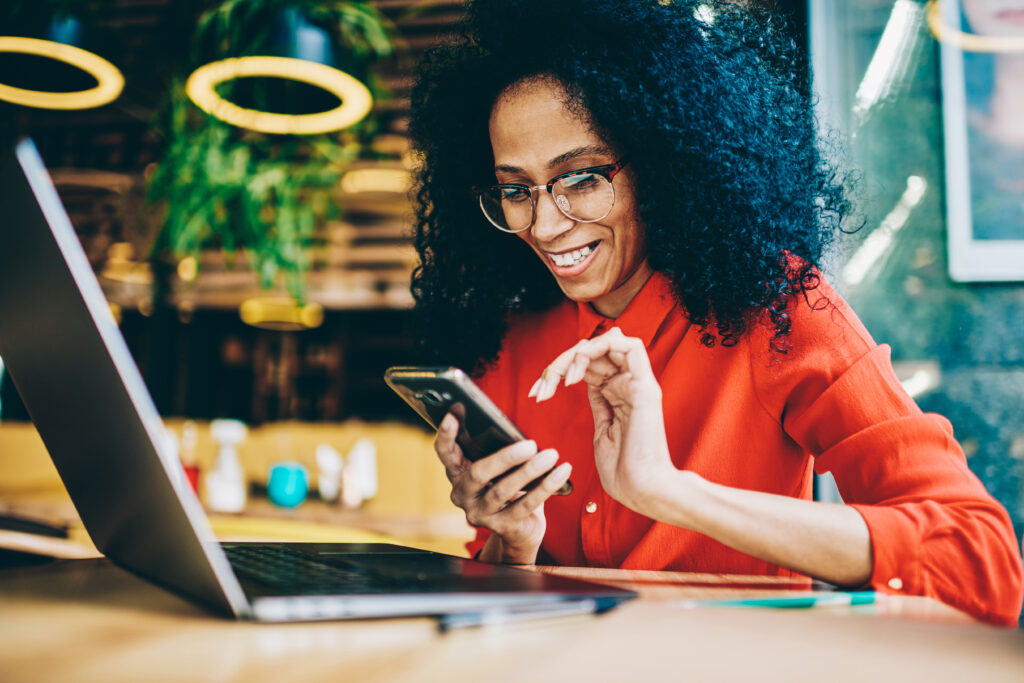 GaudiLab / Shutterstock
There are lots of reasons why online banking has become the banking of the future. Today's busy world means a life spent on the move, and between family and work, moving can happen more frequently than not for many Americans. Thankfully, the best online banks are the perfect solution to move with you, giving you uninterrupted access to your funds, no matter where you live.
The 10 best online banks of 2021
Each year, leading financial analyst Bankrate surveys thousands of the best online banks and financial institutions, judging its list of online banks and institutions based on important factors like products, pricing, accessibility, and tools. Among its picks are these top 10 best online banks of 2021, chosen for their ability to cater seamlessly to both the nomadic and stationary lifestyle while offering top-of-the-line financial options. These online banks are designed to grow with you, no matter where you might call home tomorrow.
1. Ally Bank – overall winner
Highlights:
No monthly fees.
Interest-earning checking.
ATM fee reimbursement.
Ally Bank is the best bank for online banking with a full suite of financial products. It offers impressive savings accounts and Certificate of Deposits (CDs) with higher yields. However, be prepared for a completely online experience because there are no physical locations, which also means that no cash deposits are permitted. You will still have access to more than 43,000 Allpoint ATMs.
With Ally Bank, there are no monthly maintenance fees, no minimum balance, and up to $10 in out-of-network ATM fee reimbursement. APYs start at 0.10% for checking accounts and 0.50% for savings accounts and money market accounts.
Products Ally Bank offers: Checking, savings, credit cards, CDs, money market accounts, investments, home mortgage, vehicle financing, personal loans
2. Axos Bank
Highlights:
High Annual Percentage Yields (APYs).
Unlimited ATM reimbursement.
FDIC-insured.
Axos checking accounts feature unlimited ATM reimbursement with low or no monthly maintenance fees, depending on the kind of account you choose. Axos is one of the best online-only banks because you can earn up to 1.25% APY with a Rewards Checking account, a higher than usual APY, and savings accounts feature no monthly maintenance or minimum balance requirements. There's a $1,000 minimum deposit for a CD, but it comes with flexible terms of 3 to 60 months.
They're one of the best online banks FDIC-insured to protect your money, too. Managing your account is easy with an excellent mobile app to manage all of your needs and upgraded tools like mobile deposits, online wire transfers, and biometric ID to keep your account secure.
Products Axos Bank offers: Checking, savings, CDs, home mortgages, personal loan, auto refinance, business
3. Discover Bank
Highlights:
No fees.
No monthly minimums.
Zelle® for instant mobile transfers.
Discover is one of the better-known online banking companies. It brings excellent incentives to online banking with benefits like 1% cash back on up to $3,000 in monthly purchases using your debit card. There's a network of over 60,000 ATMs for no-fee transactions, and Discover has partnered with Zelle® for instant mobile transfers between U.S. accounts.
Its other accounts are attractive, too, with both CDs and saving accounts carrying a bonus 0.50% APY. Where it really makes its name is with the lack of fees. There are no monthly fees, no insufficient fees, no overdraft penalties, and no minimum payments. Plus, there's 24/7 customer service if you ever need help.
Products Discover Bank offers: Checking, online savings, money market, CDs, retirement
4. Simple
Highlights:
Partnered with BBVA USA, Member FDIC.
Allpoint® network of ATMs.
0.50% APY on Protected Goals Accounts.
Since 2009, Simple has offered a modern take on banking with a suite of financial products designed to put money management back into your hands. The mobile app gives you full control with extra tools and resources that you don't typically see with an online bank, like the built-in Expenses & Goals tool for budgeting.
Simple has partnered with BBVA USA to offer an FDIC-insured checking account with a Visa® debit card and no fees, with the exception of out-of-network ATM fees and $5 for a checkbook. You do, however, have access to the Allpoint® network of 40,000 ATMs for fee-free banking. There's also a 0.50% APY for its Protected Goals Accounts.
Products Simple offers: Checking, high yield accounts, shared checking, CDs, personal loans
5. Transportation Alliance Bank, dba TAB Bank
Highlights:
Extensive personal and business financial products and resources.
Exclusive services specifically designed for truckers.
Autobooks feature to send invoices and accept payments.
Born from the transportation agency, Transportation Alliance Bank (TAB) offers several products for all of your personal and business needs. For checking accounts, you have a few options, including its straightforward 365 Checking and the signature TAB Chrome Checking account that's specifically designed for truckers. With its CDs, you can apply for up to 0.85% APYs.
There's an enormous resource center with extensive tools and updates to help you stay in control of your money, even during hard times. TAB also integrates with an Autobooks feature to send invoices and accept payments.
Products Transportation Alliance Bank offers: Personal checking, premium savings, money market, CDs, business banking, business lending, invoice factoring,
6. Bank5 Connect, a div of BankFive
Highlights:
Basic banking.
Fully insured above FDIC limits.
24-month CDs starting at 0.50% APY.
Bank5 Connect offers online and mobile banking for high-interest checking and savings at 0.20% APY. There's a $100 balance minimum for interest to apply. Bank5 Connect also offers CDs at 0.50% APY. Your money isn't threatened by FDIC limits, either, because Bank5 Connect is a DIF member bank and insures full deposits over $250,000 on all its accounts. There are no maintenance fees, and members enjoy free ATM access.
Products Bank5 Connect offers: Checking, savings, CDs
7. Customers Bank
Highlights:
Free checking.
400,000 fee-free ATMs.
Regional branch locations.
As one of the top online banks, Customer Bank offers FDIC-insured personal and business banking. It really shines with fee-free personal checking and access to one of the largest ATM networks with 400,000 fee-free ATMs. There's a graduated interest program, offering a flat 0.05% APY on all accounts. When you use your Customers Bank Visa debit card for eligible purchases, there is an added 0.95% APY when you keep a monthly average balance of up to $100,000.
Locations are limited, but you still have the option to visit a branch for in-person support from a representative.
Products Customers Bank offers: Personal checking, savings, money market, loans, CDs, mortgages, business banking
8. First Internet Bank of Indiana
Highlights:
One-stop banking, borrowing, and investing.
Mobile app access.
Offers special kids' accounts.
First Internet Bank of Indiana offers mobile and online banking with the option for text message banking to keep you updated with real-time alerts. The money market savings account earns 0.50% APY, and there's a $1,000 minimum on CDs.
What makes First Internet Bank of Indiana so impressive is the number of products to choose from. You can make it a full family affair, too, with savings accounts for kids and health savings accounts. When you're ready, First Internet Bank also offers home loans, retirement accounts, and mortgages — basically, everything your family needs to grow.
Products First Internet Bank of Indiana offers: Checking, savings, money market, CDs, retirement, home loans, credit cards, auto loans, personal loans, student loans, mortgage, health savings accounts, kids accounts, commercial
9. BankPurely, a div of Flushing Bank
Highlights:
Low 0.25% APY on checking accounts.
No-fee savings accounts.
Over 55,000 free ATMs.
BankPurely is one of the newer online-only banks delivering FDIC-insured online and mobile banking. It's designed for a sustainable lifestyle with a paperless, eco-friendly approach to banking. There's an ultra-low 0.25% APY on its CheckingPurely® account, far lower than most other banks. There are no fees for its savings accounts, either. You have access to a network of over 55,000 fee-free ATMs, and you can also set up banking alerts for your free MasterCard® debit card.
Products BankPurely offers: Checking, savings, money market, CDs
10. iGObanking, a division of Flushing Bank
Highlights:
Competitive APYs.
No minimum balance for checking.
Fee-free savings.
iGobanking is the online division of FDIC-insured Flushing Bank with flexible checking accounts that require no minimum balance and offer 0.25% APY. There are no service fees or monthly minimums on the savings accounts that carry a graduated APY of up to 0.50%, depending on your balance. You can earn 0.55% APY on money market accounts, with up to 0.70% APY on high-yield CDs.
There are competitive interest rates on money market accounts and $1,000 minimum on CDs with a fixed interest rate and option of 2, 3, and 5 years. There are also several coronavirus programs to help members through these unprecedented times.
Products iGObanking offers: Checking, savings, money market, CDs
Note: We sourced our list using Bankrate's best banks and credit unions of 2021 study. Click to learn more.
The bottom line
Today, life means a far more active lifestyle than it used to, and it's important that your financial institution can keep up. With features like mobile deposit and incentives like interest-bearing accounts, online banks are built to grow with you, wherever you may be. Whether you are shopping for a checking account or a high-yield CD, these top online banks are the best online banks in the USA for your growing finances.
Frequently asked questions
Q:
What is an online bank?
A:
Online banks in the USA are federal institutions that allow you to manage your money and bank accounts entirely online, through the use of either a computer or a mobile device.
Q:
Are online banks FDIC-insured?
A:
Many online banks, including the best online banks we have chosen for 2021, are FDIC-insured.
Q:
Are online banks safe to use?
A:
Online banks typically use security features like encryption to protect your data. Be sure to read online bank reviews and check whether the money in your new bank account is insured by the Federal Deposit Insurance Corporation, or FDIC, for extra protection.
---
Bring on the savings
Unpack unbeatable deals
We can't sugarcoat it — moving can be expensive. That's why we team up with your favorite brands to help you save on everything you need (and want!) for your new home. The best part? You won't find these deals anywhere else.
VIEW YOUR DEALS