Don't Throw That Out! 8 Things That Deserve a Second Life in Your New Home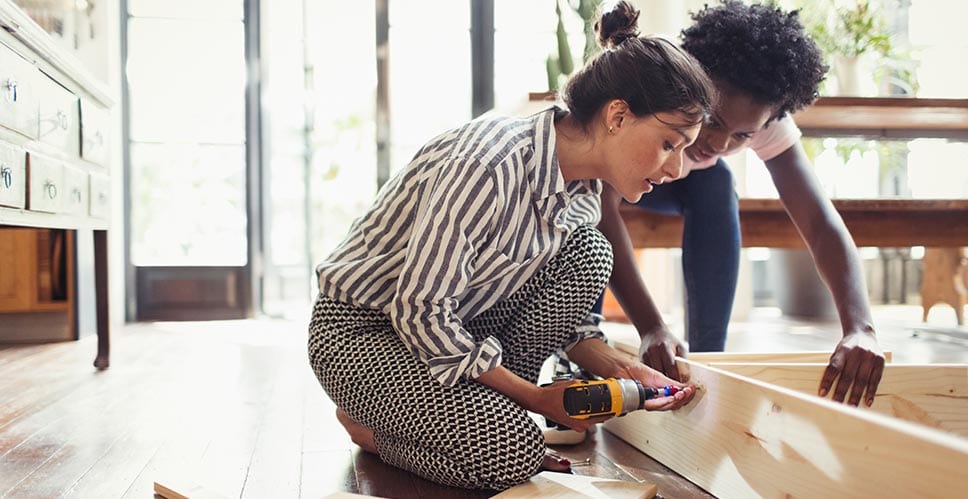 We've all been there. Packing for a move begins with a thoughtful, meticulous selection and wrapping process-that ends abruptly after 5 minutes. It quickly turns into a frantic attempt to purge everything in sight so it won't have to be packed at all. And that's how it's done.

Wait! Let's remember that the move is probably going to dent your wallet-an event you won't be happy about once you arrive at that blank canvas of a home. Hear us out on this before you toss anything. Here are 8 things that deserve a second life in your new home.

[deals-hub-ad]
1. Keurig® Cup Holder
Let's kick it off in the kitchen. If Keurig is no longer your cup of tea and you're switching to a full pot, don't toss that K-Cup® holder! It can become a carousel for items in need of a little organization. Exhibit A: this art supply holder that holds all the things. Put your own creative spin on it to suit your own needs-it can become home to just about anything.
2. Used-Up Candle
A candle that's been completely enjoyed can continue to light up a room. Repurpose it as a jewelry holder, vase for faux florals or collector of odds and ends (bobby pins, anyone?). Simply remove any remaining wax by wedging a screwdriver in, then clean the inside with a residue remover. Cheers to home decor that doesn't burn a hole in your pocket.
3. Broken Camera
This one's a little bit of a DIY, but if youre a photographer, it'll be your favorite statement piece. That broken camera you can't sell? It's your next desk lamp. You can admire it while shedding light on your next ambitious DIY. Here's how to create this conversation starter.
4. Outdated Chandelier
That old chandelier you can't stand looking at is about to come to light as your new plant holder. All it needs is some spray paint and mini pots. Though you can get as creative as your green thumb wants, these steps will guide you. Hang it up and take it all in.
5. Sewing Machine Table
Let's say sewing is no longer your hobby. We won't judge you for selling that machine-but hang onto your sewing table if you enjoy a cold brew! It's about to become your new mini bar. Here's how. There's something that'll never go out of style.
6. Old Cabinet Doors
Who knew cabinet doors had more lives than cats? Whether an old cabinet door becomes a repurposed sign, tray or purse holder is up to you-but give it a fair chance at a second life. You're sure to find an idea that strikes your fancy out of these 19 ways to use them.
7. Dresser Drawers
Not that a move would ever do this to you, but let's say one or more of your dresser drawers decided to kick the bucket during the move. Maybe it's just trying to tell you it's ready to become a side table. Keep this idea in mind for future dresser drawer malfunctions.
8. Vintage suitcase
About to toss that vintage suitcase because you don't envision yourself toting it around the airport anytime soon? Don't! It's already your next side table. A trendy, cultured and eclectic one, we might add. Here's how to convert it for a side table that's top shelf.
The possibilities aren't limited to these 8! While packing, try to view each item not from the lens of what it is now but what it could be. Their second wind will breathe life into your new home.