Job Offer from Afar? Let's Break Down Relocation Costs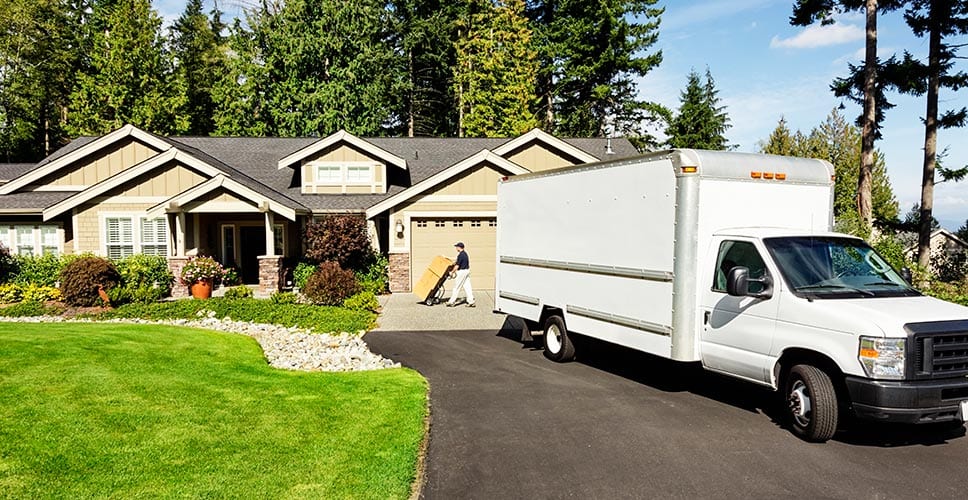 When your dream job offer arrives in your inbox, you'll probably accept before you can say, "Where's the bubble wrap?" But when that offer involves a long-distance move, there's more to do than hand in your two-weeks notice.
Long distance relocation costs add up quickly. Before you accept a position that requires moving to a new city, you should negotiate a way to have your new employer cover some of the costs, if possible. If the job is at a non-profit or a start-up, you may have to absorb the expenses on your own. But many companies will cover some or all of your moving costs as a part of your compensation package.
How much does a long distance move cost?
There are three main factors to consider when calculating the cost of a long distance move: housing costs, moving and transportation costs, and unexpected bills fees and bills.
1. Housing Costs and Double Payments
One of the first questions you should ask your new company is if they can help find you temporary housing. Deciding on a home sight unseen is challenging, and often less than ideal. With a temporary housing plan, you can take 90 days or so to find a place that actually works for you. Having your company cover the costs of temporary housing mitigates your moving expenses.
Next, consider how quickly you can get out of your current lease or sell your home. Will you have to carry two housing payments for several months? You may be able to negotiate reimbursement for some of these expenses with your new employer in the form of a lump-sum housing payment. Still, it's good to be realistic about whether you can afford to pay the early termination fee on your lease, or how long you could carry your old mortgage before you're in trouble.
2. Moving Trucks, Packing and Transport Expenses
Housing aside, there are the logistical costs of actually making the move, especially considering you may need to hire long-distance movers. Cross-country moves cost thousands of dollars for the drive alone. If you take advantage of packing services, you can expect to pay even more. Then there are the moving supplies, such as bubble wrap, boxes, tape and packing peanuts.
Will you drive your car to the new city yourself to save on car shipping costs? Calculate the gas and hotel costs. If you do ship your cars, or decide to sell your current vehicle and buy a new one, you'll want to start shopping for flight deals as soon as possible. Even if a company doesn't offer a huge relocation package, they can often cover your flight costs at a minimum.
3. Unexpected Fees and Bills
Let's say you have a stellar relocation package negotiated. There will always be unexpected costs that crop up. Whatever you think it will cost to move should have about 10 percent tacked onto it, to accommodate for unexpected contingencies. What if cable installation in your new home is way more expensive than you're used to? Your movers could encounter unexpected issues, such as excessive weight during your move, and increase your final invoice. Have money set aside for these expenses, or a plan for which credit card to put them on in advance.
Final advice to remember:
The real key to a low-stress move after accepting a job from afar is negotiating a good relocation package. Where salary talks may offer less movement, relocation expenses are a one-time cost for the company — and often come from a different budget — so be bold with what you ask for.