How to Switch Banks When You Move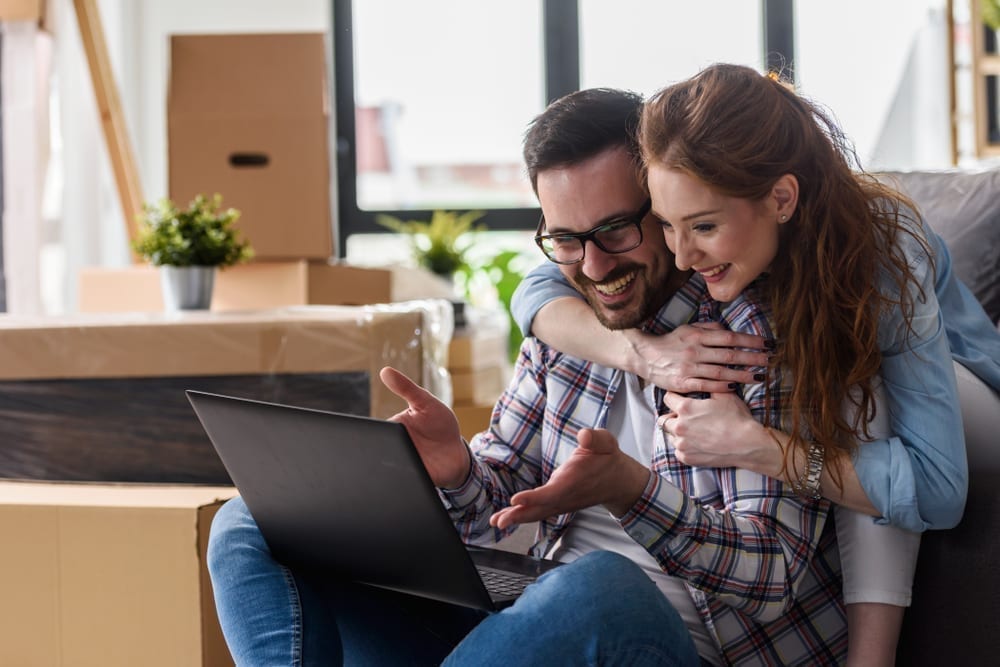 Moving isn't easy. There's tons to coordinate, organize, and arrange. Timelines are often unforgiving, and help can be hard to come by. Keeping yourself organized with a moving checklist is essential, but do you remember to put switching banks as a top to-do? If you're wondering, "how do I switch banks?" — look no further. We've got expert advice, broken down into manageable steps.
Doing a bank account transfer is actually simple if you stay organized. Instead of feeling like a chore, switching banks can actually be a constructive and even enjoyable experience that helps you settle into your new town and local community.
"Switching banks is not the time suck it once was," says Bankrate financial expert and banking editor Mary Wisniewski. "Nowadays, you can open an account online at some banks within minutes, thanks to advancements in technology that help shorten the application process."
How to switch banks in 5 easy steps
When you swap banks, it can seem like an enormous undertaking, but it doesn't have to be. There may be several banks in town or just a few, so first, start with your local branches and expand from there.
"The best banks charge no fees, offer compelling mobile banking apps, make reaching a bank representative easy, and offer competitive rates," Wisniewski says.
Here's how to make your bank shopping and swapping go smoothly:
Step 1: Consider the kind of bank.
Not all financial institutions operate the same, so it's important to first consider which type of bank will best suit your needs before you change banks.
There are three main types of financial institutions for your banking needs:
Traditional banks
These brick-and-mortar banks include not just big-name banks, like Capital One and Wells Fargo, but also your local community and regional banks, as well. While the convenience of a local branch is undoubtedly appreciated for some, these banks typically carry higher fees and rates than those found at credit unions or online banks.
Credit unions
Credit unions are different from traditional banks in that they are nonprofits owned by the customers themselves. These work very similarly to banks, but often offer competitive interest rates and lower fees than traditional banks.
Online banks
If you prefer to handle your banking digitally and don't mind the lack of local branches, you should consider an online bank. Because these banks don't incur the expenses associated with brick and mortar locations, they often pass these savings on to customers through low fees and attractive interest rates.
Some people use multiple types of banking services in order to best meet their financial needs. Be sure to look into whether your bank has any specific instructions on how to transfer bank accounts.
Step 2: Consider timing.
It may take some time to fully set up your account, so it's operational. That's why it may pay to get a head start before your move, so your accounts are ready to go when you arrive.
It's a good idea to give yourself about two weeks for the process because while some issue access immediately via mobile apps, other banks can take about 10 days to receive your new banking documents and debit card by mail.
(Pro tip: While you're switching banks, also take the time to change your address with the USPS®. Their online process takes only a few minutes, and that way, you won't miss any important financial documents during the move.)
Be sure to switch over all bank account transfers, such as direct deposits and auto payments, to your new account, allowing for a few banking cycles before you close your former account.
"Yes, this part is an annoying chore," Wisniewski says, "but you'll be so happy you got it out of the way whenever your next auto-payment hits."
Step 3: Research application guidelines.
Every sign-up process is different. Some banks may require you to complete forms by mail or come into a local branch, while others handle your application process entirely online.
Many banks today will help alleviate the burden of switching banks through special transfer services designed to make your life easier. From contacting your creditors with new payment details to automatically transferring your direct deposits, your new bank could be an excellent help in getting your affairs in order after your move. Plus, stellar customer service could be a driving feature in choosing a new bank when you move.
Step 4: Open your account.
An important part of how to switch banks is the sign-up process when you decide on a new home. While online banks often offer an entirely online sign-up experience, credit unions and traditional banks may require that you visit a local branch in-person to verify your new account. To open a new bank account, you typically need to show a government-issued photo ID to confirm your identity.
There may also be a minimum deposit required, so be sure to check your bank's new account requirements.
Step 5: Link your old account.
Before you can close your old account, you need to make sure that you have closed out any pending transactions or direct deposits.
To help, you can review one year's worth of statements, identifying the following for your new account:
Direct deposits
Automatic bill payments
Recurring subscriptions
Scheduled transfers
Also, be sure to unlink any accounts and empty any safe deposit boxes that you may have in use.
The bottom line
For many people embarking on their next chapter, there's the nagging question of how to switch banks when you move to a new town. The transition of your finances is especially critical at a time when much of your life is in upheaval. The key to switching banks is to stay organized and informed (using our five easy steps above). Take the time to thoroughly vet the best regional banks and best online banks to find the best one for you.
Frequently asked questions
Q:
I just moved. When should I switch banks?
A:
Just because you moved doesn't mean that you'll need a new bank. Check with your bank to see if it services your new address before making a decision on whether you need to swap banks.
Q:
How do I choose a new bank?
A:
When changing banks, it's important to consider critical things like fees and any features you may need, such as mobile tools, local branches, and product offerings. Make a list of your banking must-haves, then research the best banks in your area and the best online banks to see what fits your needs.
Q:
What's the easiest way to switch banks?
A:
Once you decide which bank is best for you, make a list of all of your finances and be sure to transition over any deposits and auto-payments before closing out your old account.
Q:
Does switching banks hurt your credit?
A:
Most banks do not check your credit before you open an account, but be sure to inquire if you don't see a public disclosure from the bank.