What Those Inspection Failures Will Cost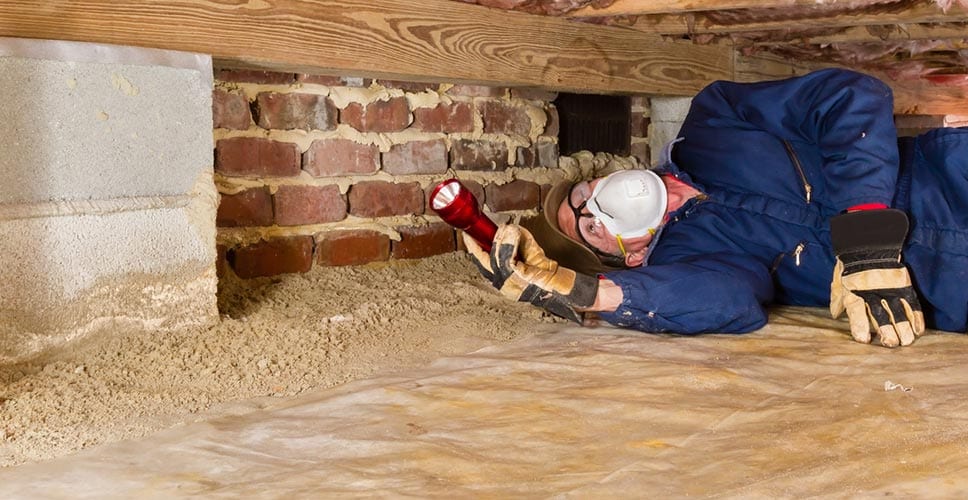 Unless you're building a brand-new house, anything home you buy is going to have some wear relative to its age.

Some parts of a home just have limited lifespans. An asphalt roof is usually good for 15 to 20 years. Water heaters live for about 10.

[deals-hub-ad]

MYMOVE asked Pat Knight, director of training and licensing with WIN Home Inspection, for some tips as well as how much certain repairs will cost.

Roof

Cost to replace a roof: $2,000-$20,000

The roof might be the most obvious red flag when buying a house, and often you don't need an inspector to tell you that the roof has significant wear or patches from past repairs. "Debris in the gutter and on the roof, growing moss and worn or missing shingles are all signs of a neglected roof," Knight says.

Usually the inspector can tell you whether the roof and attic show signs of a past or current leak.

He'll also probably inspect the general construction of the roof and determine if it was built to code – although you might need a formal inspection from a structural engineer if you're really worried about the structural stability.

Roof replacement costs can vary greatly depending on the size and steepness as well as the materials used.

HVAC

Cost to replace HVAC: $4,000-$8,000

The heating and air conditioning system is one that often ends up neglected until it's not working. Over time, if the units aren't cleaned and maintained, you'll end up with internal damage as well as filthy ducts that could have harmful, air-borne particles living inside.

Your inspector will check that the system is functioning – hot and cold – and installed correctly, but if you want a complete system inspection, you might want to ask an HVAC pro to take a look, too.

"Lack of regular maintenance on the home's HVAC system can cause failures, cracked heat exchangers and AC inefficiency," Knight says. "Make sure to check if these comfort systems have been periodically cleaned in order to remain in tip-top shape."

Foundation and other structural issues

Costs can vary widely, but in general, working under a house is expensive.

"While no one enjoys trekking down to the basement or crawl space, unnoticed structural damage from moisture and insects can be hidden for years, resulting in costly repair expenses," Knight says.

An inspector will usually take a look at the foundation both from the outside and underneath – assuming there's access. He'll let you know about any cracks, rot, or evidence of insect damage, as well as check moisture levels below the house to ensure there aren't any leaks or drainage problems accelerating wood rot and promoting fungal growth.

An inspector will also be on the lookout for evidence of any foundational changes or repairs, and let you know if he thinks anomalies are the result of normal settling or require a more in-depth look from a contractor or engineer.

Electrical

Cost to rewire a house: $5,000-$15,000

The inspector will also check the wiring used in the house, review the panel box, make sure all outlets work and switches function properly. In many older houses, you'll find outdated wiring methods and panel boxes that were later determined to be unsafe fire hazards.

Rewiring can be an expensive, messy job. Usually it requires cutting several holes in walls and patching them back after the new wire is installed, so you'll want to make sure you get any work done before painting (and probably before moving in, if you can wait – if your stuff isn't in the way, the electrician can get his work done faster).

Knight also points out another common issue with a house's electrical system: DIYers. "DIY electrical work is not uncommon. Make sure the home's electrical wiring has been checked and/or all work by a professional and has the proper permits when needed!"

Water damage

Cost to clean up water damage: Anywhere from a few hundred to thousands.

Water is always a bad sign, but even an area that's dry can be worrisome if it shows signs of past water damage. It raises several questions: Did the previous owners fix whatever was leaking? Do they even know where the leak came from? Did the water damage areas beyond what you can see? Did the damage cause wood rot or make drywall weak? Did they address health concerns, such as mold or mildew?

You inspector should look at every room from top to bottom, thoroughly inspect around windows and doors, and look in the basement or crawlspace and in the attic. He'll point out any evidence he sees of water damage, even if it's dried now.

Knight says, "Most water damage is caused from roof drainage and ground water…" and "most issues in a home are in some way related to water or moisture intrusion." So it's a big deal.

If your inspection shows signs of water damage, you'll want details – and hopefully receipts – of how the homeowner handled the repairs.

Plumbing

Cost to replace outdated plumbing: $2,500-$4,000

Plumbing issues can come in a few forms.

Sometimes pipes or faucets or toilets leak (see water damage above). Sometimes they don't drain because of clogs. Sometimes the water pressure is abysmally low. Sometimes a house might have pipes that are so old, they could be a health hazard.

Your inspector will let you know the type of piping used throughout and the condition of those pipes – as best he can see. He'll also let you know whenever anything isn't functioning as it should, such as a faucet that doesn't get any hot water.

But remember that most of the plumbing is probably in the walls, so it could be worth getting a professional plumber to inspect the entire system with drain cameras.

Septic system

Cost to replace a septic system: $6,000+

According to Knight, a septic system should be pumped out every 3-5 years. "Without being serviced, tanks can overflow and cause a mess of issues."

The cost to replace a septic system can easily be higher than $20,000, while getting it pumped usually cost $300-$500.

Make sure your inspector includes the septic system in his review. Some will require an additional fee for septic system inspections, but it's not something you want to overlook.

You might also want to ask the seller if they can provide service dates for previous times the system has been pumped, just to verify the system has been well-maintained.