Moving Soon? Here Are The Best Regional Banks of 2021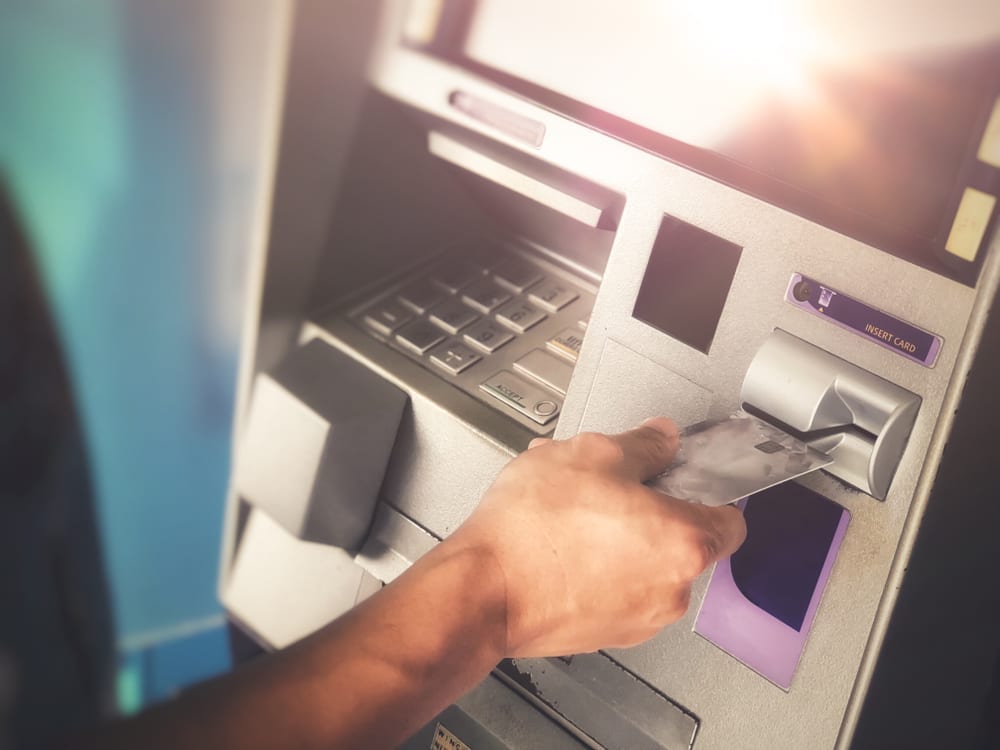 Moving is hard enough without having to worry about a list of regional banks to explore and research once you get there. Thankfully, we have a complete list of the best regional banks around the country, to help you find the perfect place to manage and grow your money. Whether you're setting up a direct deposit or investing an entire financial portfolio, you can find the financial products you want and the customer service you need to help you set up in your new hometown.
The 10 best regional banks of 2021
It's common for people to wonder "what is a regional bank?" because we're so used to the big-name banks, but the truth is that many U.S. regional banks have a lot to offer. Each year, our partners at Bankrate compile their rankings of the best regional banks based on critical factors like products, pricing, accessibility, and customer satisfaction.
If you have just moved or are planning a move to a new town, it's well worth considering these 10 best regional banks of 2021.
1. Cross River Bank – overall winner
Highlights:
Competitive rates
Uses MoneyPass ATM network
Little to no fees
At Cross River Bank, there is no minimum balance required for any of its accounts, with the exception of its CDs, and there are no monthly fees, either. Its checking account also offers highly attractive interest rates, but you will face ATM fees if you venture outside the MoneyPass network, with $6 in fees refunded each statement cycle. There is just a single branch location in New Jersey with two ATM locations in New York. If you need help, customer service hours are limited. Otherwise, you'll receive competitive rates, especially on its CDs, with online tools to keep you in control of your account.
Location: Cross River Bank is headquartered in Teaneck, NJ with ATM locations in New York.
2. Ridgewood Savings Bank
Highlights:
Low monthly checking fee
55,000 fee-free ATMs
35 New York branches
Ridgewood Savings Bank is a New York mutual savings bank that manages $5 billion in assets, making it a large bank by even conservative standards. There's a robust offering of financial products, including credit cards, loans, CDs, in addition to checking, savings, and youth accounts. Ridgewood Savings Bank also offers IRAs and life insurance for a well-rounded suite of financial products. Its checking accounts are reasonable, with $3 a month for maintenance fees and refunds for applicable ATM fees, while APYs and interest rates are on par with industry standards at up to 0.3% APY on checking, 0.4% on money market accounts, and up to 0.85% on CDs. There are just limited customer service hours by phone, but there are still online tools and a highly-rated mobile app to keep you plugged in.
Location: Ridgewood Savings Bank is headquartered in Ridgewood, New York with branches throughout New York.
3. Emigrant Bank
Highlights:
5 New York locations
Large ATM network
Low minimum balance requirements
Emigrant Bank offers checking, savings, money market, CDs, investments, IRAs, and home mortgages – in other words, everything you need for your financial portfolio. Checking accounts can come with optional overdraft protection through its signature Emigrant Reserve Line of Credit. The Cash Navigator debit card is compatible with a host of ATM networks, including NYCE, Honor, Pulse, and Plus ATMs. If you need support, customer service is available via PhoneAccess or online banking. You only need $25 to get started with its basic checking account.
Location: Emigrant Bank is headquartered in New York, New York with five locations throughout New York.
4. Northpointe Bank
Highlights:
Nationwide branches
High interest on kid's savings accounts
HSA accounts available
Although Northpointe Bank is headquartered in Grand Rapids, it has branches throughout the U.S., offering accessibility that isn't often seen with regional banks. In addition to multiple options for checking and savings accounts, you can also benefit from money market accounts, CDs, health savings accounts (HSAs), IRAs, and home mortgages. APYs vary based on the account you choose, but the highest-earning accounts are the kid's savings accounts, which earn an impressive 1.50% APY. If you're a business owner, business banking is available, too. In addition to standard financial tools, Northpointe uses the Popmoney app to make transferring money a breeze.
Location: Northpointe Bank is headquartered in Grand Rapids, Michigan with branches throughout the U.S.
5. Apple Bank
Highlights:
An impressive lineup of products
Excellent APY for youth savings
Unlimited free Visa transactions
Apple Bank has locations throughout New York, but if you're not local, there are online and mobile banking options for extra convenience. It also goes out of its way to provide plenty of personal online banking resources with the option for mobile remote deposit. There are several choices for personal banking, including checking, savings, youth savings, credit cards, CDs, IRAs, and mortgages. Apple Bank offers several types of checking accounts for you to choose from, and they come with a Visa® debit for free, unlimited transactions after you meet the minimum balance of $10 or $100. Regardless of which account you choose, many of Apple Bank's accounts carry attractive rates, with its youth savings account earning as much as 3% APY.
Location: Apple Bank is headquartered in Manhasset, New York with branches throughout New York.
6. Lone Star Bank
Highlights:
33 branches for support
Access to Allpoint ATM network
Tons of extra bonus features
Lone Star Bank does not offer the extended menu of products that some other banks offer. Instead, it sticks to the basics with personal checking, personal savings, and consumer lending with mirror services on the business side. Lone Star Bank offers interest-earning checking with thoughtful features like cell phone protection, roadside assistance, buyers protection, and a health savings card. You can use your choice of online banking or LSNB Mobile with easy integration for Apple Pay, Google Pay, and Samsung Pay. There's even a Cowboy Cash Savings account to get the kiddies in on the fun, too.
Location: Lone Star Bank is headquartered in McAllen, Texas with 33 branches throughout South Texas.
7. Spring Bank
Highlights:
APYs up to 0.50%
Upfront fee schedule
Nonprofit banking
Spring Bank gives you personal and business banking with high-interest checking accounts that carry no overdraft fees, and no maintenance fees for eligible accounts. You will face some fees, but in a refreshing display of transparency, Spring Bank publishes its fee schedule. There are APYs of up to 0.50%, so while it is not the highest on our list, it is still on par with industry averages and spreads across most of its products. Spring Bank also offers nonprofit banking, which is something not commonly seen among regional banks. There are only two locations, one in Harlem and its Bronx headquarters, but the mobile app, online banking, and phone support are a huge help when you can't get to the branch yourself.
Location: Spring Bank is headquartered in Bronx, New York with two branches in New York City.
8. The Federal Savings Bank
Highlights:
Veteran-owned
55,000 Allpoint ATMs
Overdraft and fraud protection
The Federal Savings Bank is a private, veteran-owned, and FDIC-insured bank. Its loan locations are mostly focused along the East Coast, with a smattering of branches across the country for good measure. The minimum opening deposit varies between checking accounts, but you have the option of either an interest-bearing or non-interest-bearing account. Overdraft and fraud protection comes included, and you can enjoy easy mobile and online banking. The Federal Savings Bank also uses both PopMoney and Zelle for quick and easy money transfers.
Location: The Federal Savings Bank is headquartered in Chicago, Illinois with branches throughout the U.S.
9. Provident Bank
Highlights:
Tech-forward features
Multiple checking benefits
Zelle and Apple Pay transfers
Provident Bank has checking accounts that accommodate multiple priorities, whether you seek free, interest-bearing, or cashback. There are also savings accounts, home loans, credit cards, student loans, and business banking. It's banking for the modern world, offering payment transfers through Zelle and Apple Pay and integrating with your smartwatch, phone, and tablet. There is also mobile banking through ProvidentConnect Online Bank with extra security safeguards to protect your most sensitive data.
Location: Provident Bank is headquartered in Jersey City, New Jersey with branches throughout New Jersey and Pennsylvania.
10. First National Bank of America
Highlights:
HomeTowne-guaranteed rates
Impressive APYs
Minimum balance applies
First National Bank of America has locations throughout Michigan as a family-owned, community-based bank with a hometown feel. In addition to checking, its savings accounts can include a Health Savings Account, and money market rates are accompanied by its HomeTowne Checking guarantee. Its CDs feature APYs of up to 1.10% with a $1,000 minimum balance. If you are out of the area, there is also a convenient mobile app and online banking to keep you in control of your money at all times.
Location: First National Bank of America is headquartered in East Lansing, Michigan with branches throughout Michigan.
The bottom line
When you value customer service with a personal touch, a regional bank can deliver the community feel that is missing from large powerhouse financial institutions. Fees may run a little lower, and regional banks are often able to provide more flexibility for your financial needs. There are definite benefits to working with someone who is from your community and has a unique understanding of your local needs. Plus, if you ever move, you can always benefit from the growing digital tools that bring mobile banking right to the palm of your hand.
Note: We sourced our list from Bankrate's Best Banks and Credit Unions of 2021 study. Click to learn more.