Why You Still Haven't Found a House (and How to Find One)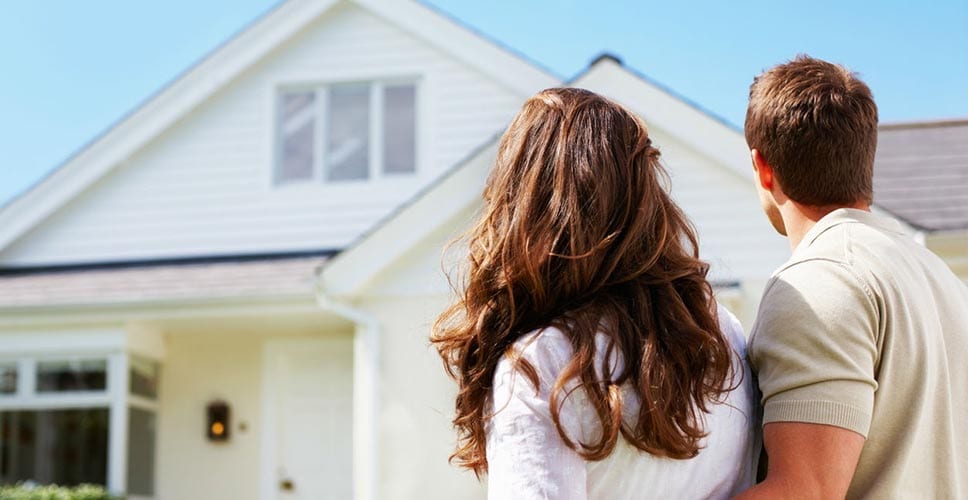 You haven't found it yet, but it's out there — you just know it. Open floor plan, granite countertops, and the perfect patio for entertaining guests. Most people have a very clear picture that comes to mind when they close their eyes and longingly pine for their dream home.
However, the search for the perfect house can be exhausting. Maybe you've found a home that matches your mental picture to a T, but you just can't make it work with your budget. Or maybe you've already resigned many of your dream home "must-have's" to "well…maybe nots," but you still can't seem to find a place to fit the bill.
Don't give up yet! MYMOVE took a look at four of the main reasons why you probably still haven't found a house, and put together some expert suggestions to help you wrap up your search once and for all.
1. Competitive market
In a slower market, it makes sense to offer the lowest amount the seller may be willing to take, but in a competitive market, you may have to offer more than the asking price to land your dream home.
Cedric Stewart, a 13-year veteran in residential and commercial sales in the Washington, D.C., area, is well acquainted with the challenges of working in a competitive housing market.
He says, "In the D.C. market, multiple offers are a common occurrence, with hot homes routinely fetching 10-19 offers. Some buyers walk into these bidding wars unwilling to make their absolute highest and best offer, which ends up being a waste of time for them."
He explains that you can easily miss purchasing your ideal home by not making your best offer upfront for a property you adore.
In addition to putting all your financial cards on the table, you also need to make decisions quickly. In a competitive market, houses can be sold in hours rather than days. If your real estate agent contacts you with a potential property that meets all of your requirements, be ready to go see it immediately and make an offer. Knowing exactly what you can go a long way toward bringing Move Day closer to a reality.
2. Dreaming too big
Another major factor that complicates your search is unrealistic buyer requirements. Ian Bush, a Virginia-based real estate agent in one of the most competitive markets in the country, has seen the time needed to have a home under contract balloon from the normal 30-day mark to more than three months because of exacting requirements from a buyer.

For many of these buyers, he believes the problem originates from watching real-estate television programs that show beautiful homes being sold at a fraction of their market value. This causes expectations that are simply impossible to fulfill.
He explains, "In most cases, as a buyer, you have to sacrifice parts of your vision for other parts that matter more."
3. Unrealistic budgetary expectations
Justin Taber, an Ohio-based real estate agent and manager of more than a dozen rental properties, encourages people to have a realistic budget when they begin looking for a new home.
He says, "Going in with a realistic budget, and an understanding of what comes along with that budget, is important. If you're buying a home, make sure you get pre-approved by a lender before house shopping. Looking at $400,000 houses when you can only afford $200,000 will make settling difficult."
From the beginning, being clear on what you can afford and what features are non-negotiable as opposed to preferred, dramatically reduces the time it takes to find a house you'll be happy to call home.
4. Limited geographic market
Our experts also cited buyers who were only willing to consider homes within a very narrow geographic range. This may be because the area has an exceptional school, is near family, or will make a commute less painful. Regardless of the reason, there could be other alternatives that can meet some or all of the basic needs of the previously identified area.
Real-estate agents are experts in the areas they serve. As a house hunter, being open with them about exactly why you love a certain neighborhood or geographic area makes it easier for them to suggest viable alternatives. Broadening the scope of the search makes it possible to consider more offers and may result in a better situation than the one you researched and decided upon.
Finding a dream home requires ruthless honesty with yourself and the real estate expert you are working with. You'll need a clearly defined and validated budget, a willingness to make quick decisions, and realistic expectations about what the home should have and where it should be located. Once you have stripped what you need away from the list of what you want, finding a home will become much less stressful and much more attainable. Happy hunting!