Steps You Can Take to Snag That Dream Home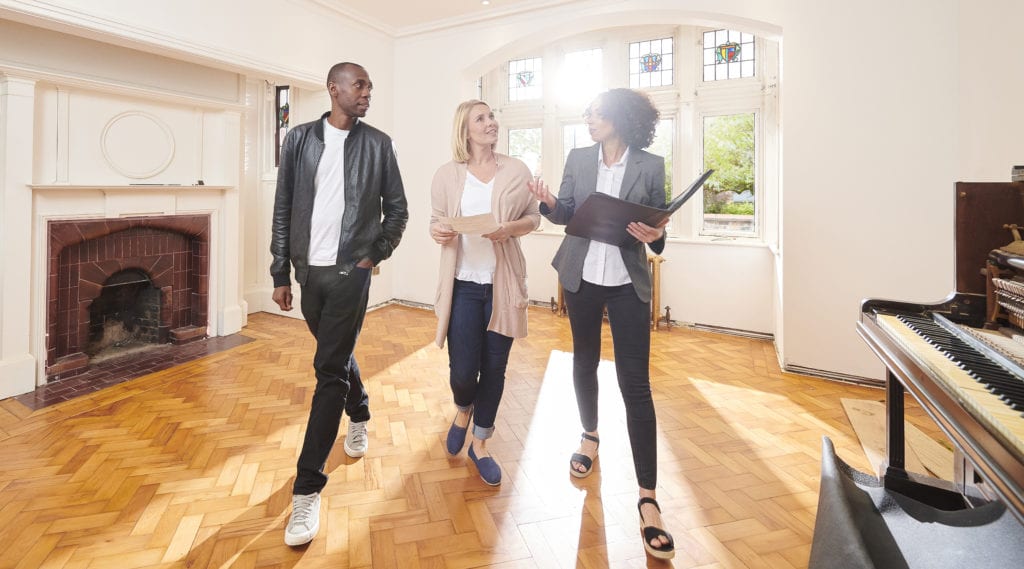 An often-overlooked step in the moving process is the one that comes first — finding a place to go, particularly when you're moving to a house. Just any old house will never do — you're looking for your dream home. You want to buy the house you want, even if you don't know exactly what you want from the start.
But anyone who has dreamed of finding the perfect home knows the frustration of a competitive home market, which is what we have right now. Sellers hold most of the cards in the market, as the housing supply nationwide remains too low to meet steady demand.
That means you can't dawdle when you go house-hunting. To ensure you can move into the home of your dreams, there are a few steps you should take:
1. Set clear priorities from the start
When people begin looking for a home, they usually have a vague idea about what they want. A prospective buyer may give a vague list like this to his or her real estate agent: three bedrooms, at least two bathrooms, a multi-car garage, and a nice neighborhood. While this is a great place to start, it can make sorting through potential homes quickly and efficiently almost impossible.
When the housing market is truly competitive, you may be tempted to look at every single listing that falls within this broad classification. But that would be a mistake. The most important step in moving quickly on a piece of property is to create a clear list of priorities to weed out homes that would simply waste your time and prevent you from pouncing on the ideal property.
Think through details then go back to that original list.
Why do you want three bedrooms? Is it to have room for children, guests, or to develop a home office? Does it matter if the bedrooms are on the same floor? Is it possible that two large bedrooms and a home office or separate living room would work?
Instead of thinking in terms of the number of bedrooms you'd like, consider what the spaces will be used for and how big they would need to be. Provide those details to your agent. Make a detailed list like this:
A master bedroom that's a minimum of 10 feet by 15 feet with a private bathroom
One bedroom located close to the master that's a minimum of seven by 10 feet
Must have a third space for an art studio that's a minimum of seven by 10 feet
Do this with each component of the home listing the essentials for each space, including bathrooms, kitchen, laundry facilities, garage, outdoor space, and any other essential on your list.
Make another list of the characteristics of neighborhoods or geographic areas you are drawn to most. If you must have access to a bus stop, train station, specific type of school district, or a dog park, add it to the list of essentials.
Number your must-haves in order of priority.
Go through your house list and neighborhood list and figure out what features of your dream home are a must-have, and what features are a nice-to-have. Doing this will allow your agent to only bring properties to your attention that genuinely fit your needs.
Then when they call during the middle of work, you will know without a doubt it is worth taking the time to investigate the space immediately.
That ability to act quickly may give you the edge you need to make a timely offer on your dream home.
2. Research your options and revise your search
Once you know exactly what you want, it is important to research how much your dream home will cost and how much you can afford to borrow. A great early step in the process of looking for a house is getting prequalified for a mortgage by a bank or other lender.
As for getting a ballpark idea of how much the options you want will cost, real estate comparison tools like Zillow and Realtor.com are useful. Isolate your search by neighborhood or house size, and see what current houses on the market with those features cost. Note: These sites are a great starting point, but your real estate agent may have more sophisticated tools with real-time prices.
If your dream home is too expensive, trim your list of must-haves.
Once you discover how much a home in your preferred neighborhood costs, it's possible other neighborhoods will become more appealing by virtue of being more in line with what you can afford. You may prefer a home with hardwood floors, a pool, or an outdoor grill, but comparisons for homes with those features may show they're unrealistic for your budget.
Researching the true cost of the features you want will allow you to further refine your list and ensure that your priorities are also within your price range. It will cause nothing but heartache to find your dream home only to realize it is $100,000 above your budget.
3. Build a strong relationship with your real estate agent
The single most important relationship for a potential home buyer could be the one they develop with their real estate agent. This is the person who watches for new listings. He or she needs to know you well enough to quickly identify those properties that best reflect your home priorities.
Talk to your agent about why you added each item to your priorities list and allow him or her to ask questions or make suggestions. Treat the agent's time as if it is as valuable as yours. Don't fail to show up for scheduled home tours and try not to call after office hours unless it is a true emergency. Email your requests and questions and allow the agent to get back to you during normal office hours. The exception is if you find a home on your own and you want the agent to set up a showing immediately.
In a truly competitive housing market, buyers with the greatest clarity around what they want and what they can afford will always have an edge. Be sure to identify what components within your budget you can't live without and clearly express those to your real estate agent. Then, sit back and prepare to pounce.
Originally published May 10, 2018. Updated July 10, 2019.