How Much Does it Cost to Stage a Home?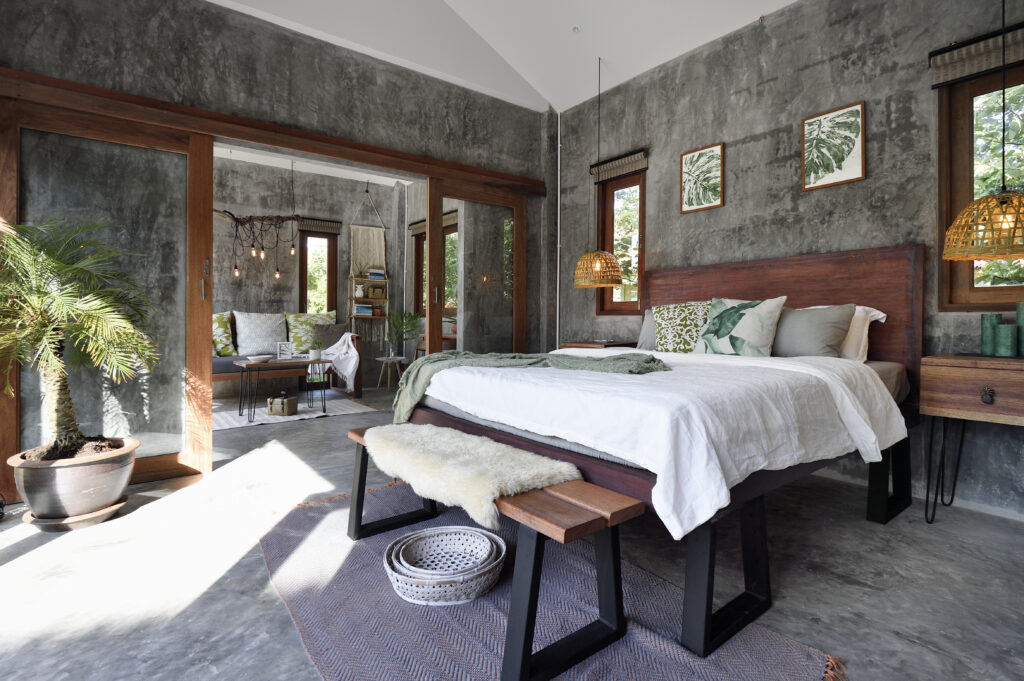 Home staging is an important marketing resource available to sellers. A staged home creates an emotional connection with potential buyers by focusing on the home's finer points and softening imperfections. Buyers can visualize themselves living in the home, which results in a greater pool of potential buyers and less time on the housing market.
However, staging your home is a financial investment. The return on investment (ROI) certainly needs to be worthwhile. Our guide on home staging costs shares key information to assess as you get your home show worthy.
Home staging cost: How much should you budget to have your home staged?
Wondering how much does it cost to stage a house? As you decide on home staging, assess how quickly comparable homes sold in your area, the homes' condition, and how long they were on the market.
The National Association of Realtors (NAR) reports the median value spent on home staging was $400. Home staging costs vary widely based on the local market and the services used. According to a study done by Fixr, the national average spent on the consultation, organization, and redesign of three rooms was $1,500.
A vacant home's staging is completely different from an owner-occupied home. When budgeting home staging costs for a vacant home, the NAR states, "A good rule of thumb is to consider spending a little less or around 1% the value of the home on vacant staging for the staging to match the luxury level of the home."
Pro tip: It's possible to stage a home without breaking the bank by choosing to stage only select rooms. The most common staged rooms reported by the National Association of Realtors (NAR) are living rooms (93%), kitchens (84%), master bedrooms (78%), and dining rooms (72%).
What factors go into the cost of staging a home?
There are multiple factors within home staging costs. As you budget for staging your home, keep in mind the following elements.
Initial consultation
A home stager's job is to objectively assess your home's current overall condition and provide guidance on the ideal improvements to achieve the best resale results. The initial consultation often includes a full property evaluation and a detailed summary of suggested repairs, decor and furniture updates, and paint colors.
The state of your home
First and foremost, the state of your home will dictate your personal home staging costs. For example, is your home clean or cluttered? Is the home vacant or owner-occupied? Are home repairs up to date? The improvements you choose to complete based on your stager's recommendations will set your personal home staging path in motion.
Furnishing restyle or rental?
How much home staging costs depends on how you'll be styling your home. If you opt for a restyle, your home will be staged using the existing furniture and decor. However, some sellers choose to remove some or all of their home's current contents to make room for rented home furnishings. How much or how little you stage affects the final cost.
Decluttering and organizing
During your home staging consultation, you'll receive recommendations on preparing your home for showing. Part of that preparation may be removing clutter and organizing rooms. You can do this on your own or opt to have the staging company take the lead.
Delivery, installation, and style
Styling is an integral part of the staging process to create a cohesive look. Speak with your home stager on pricing for key rooms versus a whole home styling. Deciding on furniture and decor rental and installation in your home will affect the home staging costs budget. The bottom line is the more resources needed to stage your home, the greater the final cost.
Professional photography
A beautifully staged home needs to translate onto virtual listings. Enter: professional photography. Some home staging companies offer photography packages for a professional photoshoot once the transformation is complete. These photos can be used on virtual listings and other marketing opportunities.
Rental agreement
Renting furniture, artwork, and accessories to stage your home typically comes with a contract specifying a minimum rental period. This may be on a monthly basis or greater, which will need to be calculated in your "how much to stage a house" research.
Who pays for the staging of a house?
Determining who pays the cost to stage a home for sale depends on the agreement between the seller and their realtor. Have your realtor weigh in on if your home would profit from professional staging. Be sure to discuss what your realtor offers (or does not) for in-home assessment and staging. Don't be afraid to negotiate shared costs.
According to the National Association of Realtors (NAR) in their 2019 Profile of Home Staging, 18% of sellers pay out of pocket for home staging costs before listing their home. Twenty-six percent of realtors offer to stage a home for the seller personally, while 15% of realtors hire a professional home staging service. Seventeen percent of realtors offer a home staging service.
Is home staging worth the cost?
The home staging statistics on ROI are promising. From a buyers' perspective, 83% of buyers' agents noted a staged home created a space for buyers to visualize as their future home. 43% of buyers' agents felt that a staged home affected their client's view of the home. One-quarter of buyers' agents reported that staging a home increased the offer value of the home between 1% to 5%, compared to similar unstaged homes on the market.
From a sellers' perspective, 22% of sellers' agents reported a dollar value increase up to 5% — compared to unstaged homes of equal value. 17% of sellers' agents noted an increased dollar value between 6% and 10% in a staged home.
The bottom line
Home staging may increase a home's sale price and decrease time on the market. An initial consultation with a home stager will help you determine if staging is right for you, along with the home staging costs you'll incur.
Frequently asked questions
What is home staging? 
Home staging transforms a home with customized decorating and design by a staging professional to attract more buyers.
Does home staging really work? 
According to the National Association of Realtors (NAR), representing 1.3 million members, 83% of buyers' agents polled in 2019 indicated buyers found it easier to visualize a staged property as their future home.
How can I hire a home stager? 
Speak with your realtor for recommendations or contact the Real Estate Staging Association (RESA) for a home stager in your area.
Do I need to stage my entire house? 
Staging your entire home is a personal choice. While some sellers opt for a full home staging, others choose specific rooms. Vacant homes can benefit from staging as an empty home magnifies its imperfections.