MYMOVE's Final Buying or Selling Home Walk-Through Checklist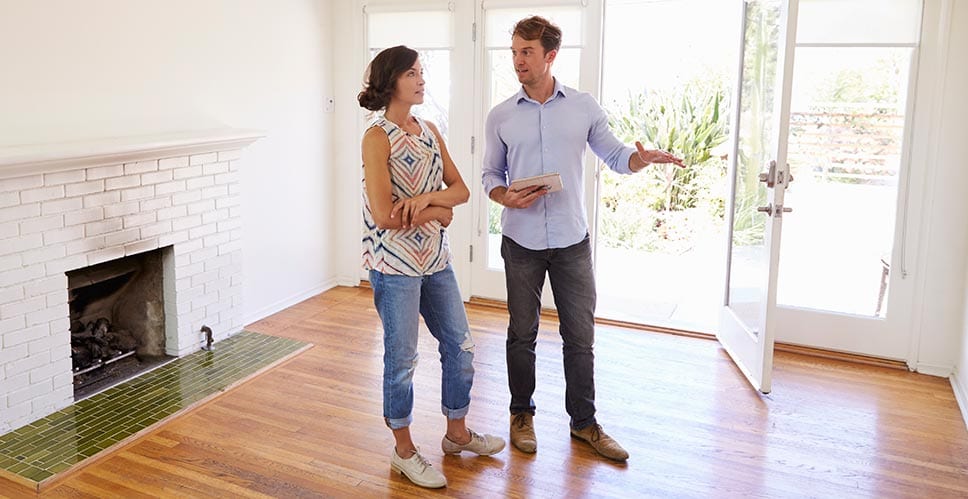 You're almost to that finish line: moving into your new home! The last step before signing the papers at closing is doing a final walk-through with your real estate agent. Going through the home one last time allows you to make sure nothing significant has changed since the home inspection. If there were repairs or contingencies to be removed (fixing a leaky faucet, for example) before closing, you must check those off the list. If anything is remiss, your agent will go back and insist corrections are made or the deal is off.
The walk-through is a crucial part of the closing process. Don't be tempted to skip it!
Seller Preparation
To conclude the successful sale of your home, you must comply with the buyer's requests for any fixes to which you agreed when signing the initial contract and after a home inspection. Review the buyer's list, looking at your home with an objective eye. Have your realtor accompany you to be sure everything is completed.
Often in the hurry to move, items that the buyer will need are often overlooked. Here's a checklist:
Manuals and operating instructions: Leave manuals for appliances and mechanicals like the furnace out for the seller to find.
Window screens: If screens aren't in the windows, leave a note indicating where they are.
Light bulbs: Replace light bulbs throughout the house.
Garage door openers: You'll leave these when you vacate the house, but leave one out so the buyer knows they work.
Forwarding address and phone number: Even if you've submitted your change of address form, the buyer may need to forward mail to you or call you with questions.
Clean: Leave your home clean for the buyers and remove trash.
Paint for touch-ups: It's a thoughtful gesture to leave any paint cans marked with the rooms where the paint was used. The buyer can then do touch-ups later on if needed.
Buyer Walk-Through
Your walk-through with your agent is the last chance to make sure your new home is exactly as you want it. It's a good idea to make a list prior to the walk-through so nothing is overlooked.
The following list includes things that are often overlooked by both sellers and buyers:
Turn every light fixture on and off.
Turn all appliances on and off.
Open and close doors and windows.
Flush the toilets.
Make sure tubs and sinks drain properly.
Look under sinks and near tubs for signs of leaks.
Inspect any repairs that were done.
Look at walls, floors, and ceilings to be sure there is no new damage.
Check heating and cooling equipment.
Check the deck, porch, and fencing.
Make sure landscaping and plant materials have been left intact.
Have your agent test the alarm system.
Items the Seller Should Leave for You
After your closing is final and you enter your new home, make sure the seller left the following items for you.
Alarm codes and manuals
Keys to the house and any outbuildings
All garage door openers
Warranty information for appliances, etc.
It's normal to follow up with the seller if you have any questions about things in the home. Keep the exchanges civil and polite, even if your closing experience was less than ideal. Stay focused on how much you love your new home!