What to Expect During Your New Home Walkthrough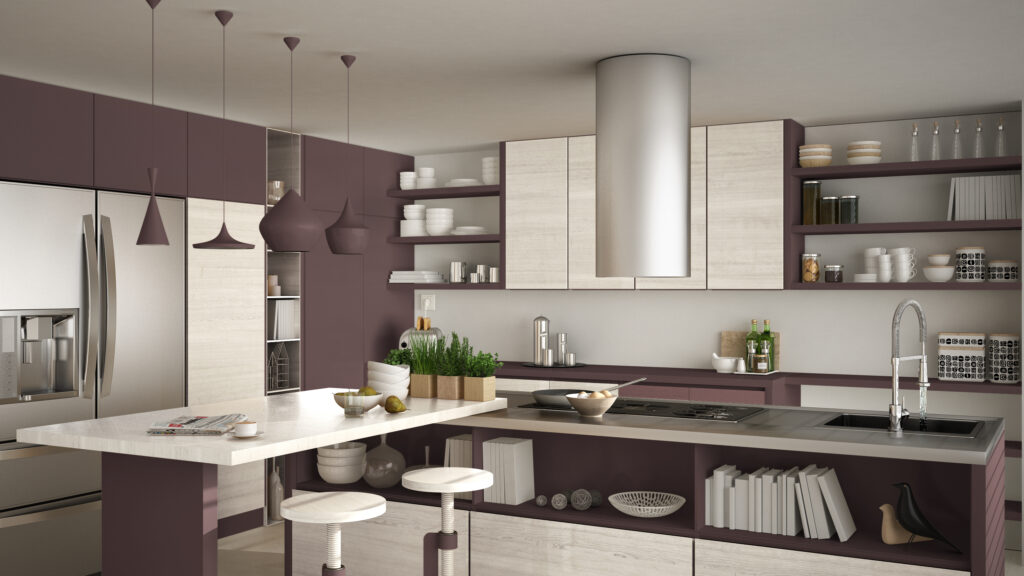 Home inspections are usually part of the process when you're buying an existing home. If you're building your home, however, your builder will coordinate any necessary inspections with the city, then schedule a walkthrough with you. The walkthrough is a vital part of the building process, so it helps to come prepared. As you tour your new home with your builder, you'll get the 411 on all the features while making sure everything's up to par. Knowing what to expect during your new home walkthrough means you're ready to ask the right questions and turn the key on the finished home you've been waiting for.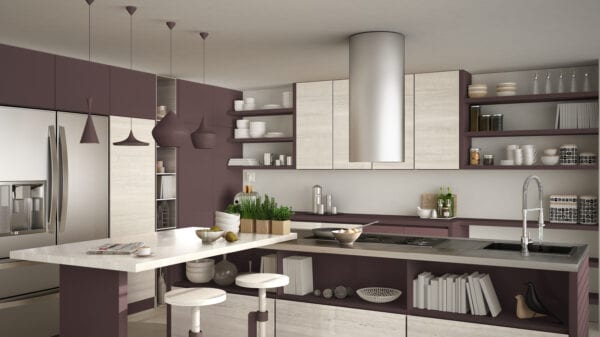 ArchiViz / Getty Images
The new home walkthrough process
Schedule between one and two hours for the entire walkthrough process. You're not just touring the home before you close; you're also learning about all of the features and functions in your home. Your builder needs sufficient time to go through the home so you're comfortable using everything from the appliances to the thermostat.
The walkthrough usually involves the builder or superintendent, the buyer (you) and, if applicable, the buyer's agent. Having all three parties present means that everyone's interests are adequately represented. It also means getting all of your questions answered before your move-in date.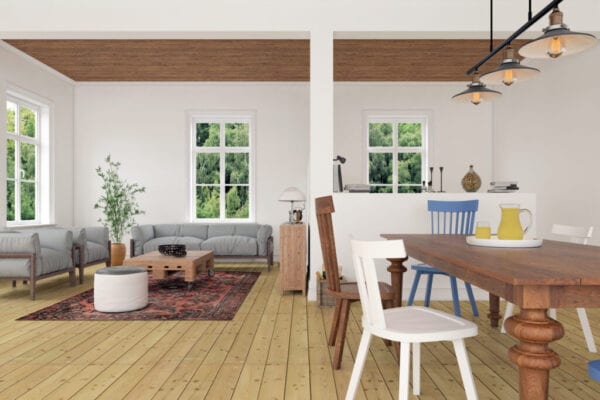 ExperienceInteriors / Getty Images
The steps
While each builder has a different walkthrough process, you'll likely go over the same general areas. Here are some of the places your builder will check with you (and some things you can look out for along the way):
Finish work. Most builders will mark off any cosmetic issues with blue painter's tape. This gives a visual reminder of any finish work issues, such as scuff marks, paint touchups, exposed nails or uneven grout lines.
Doors and windows. Your builder will show you how to operate all doors and windows, giving you the chance to make sure all of the seals are nice and tight. Check for drafts, gaps or windows that stick.
Appliances and features. From the thermostat to your security system, the walkthough gives you the chance to learn about your home. Your builder will show you how to use all of the features and hand over any necessary manuals. Make sure you locate the electrical panel, fireplace controls, thermostat and security system panel, and ensure that you are comfortable in using each before you close.
Exterior finishes. Your builder should take you outside for an exterior inspection. Check to make sure your stucco, stone, brick or exterior finish is smooth and even. Then check the foundation of the home to make sure the ground slopes away from the home. You can also grab a pair of binoculars to check the roofing; it should be consistent and tight without gaps.
Warranty vs. maintenance. As you walk through the home, talk to your builder about the warranty. Most builders offer a one- to two-year warranty on things like electrical and plumbing systems. Cosmetic items that aren't flagged during the walkthrough, however, might be considered "homeowner maintenance" once you close, so make sure you're clear on what's included in your warranty and what's not.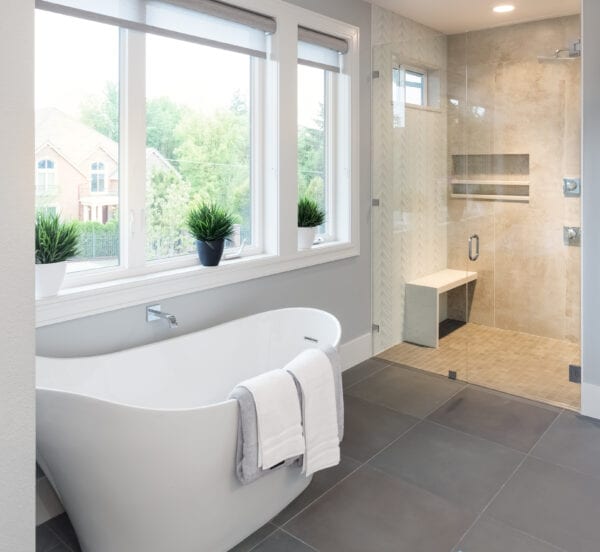 hikesterson / Getty Images
Buyer tips 
It's easy to see your new home through rose-colored glasses. After all, you're excited to move in, and correcting issues could prolong the process. But it's best to take the time to resolve potential issues with your builder before you close. Otherwise, you risk having to deal with (and pay for) them yourself. These tips can help save you time (and headaches) during and after the walkthrough.
Even if your builder marks off items with painter's tape, keep a detailed written list of repairs and resolutions as you tour the home. That way, you have a written record of everything that needs to be done.
Tour the home and examine the finishes from every angle. If you'll be sitting on a couch in your new living room, crouch down and see what the home looks like from that level. You might notice flaws that you hadn't seen while standing.
Snap a few pictures as you examine the home, especially if you find flaws that require repairs. It's easy to get so excited about your new home that you completely forget which areas needed attention.
Don't be afraid of speaking up during your walkthrough; your builder wants you to be happy with the finished product. A dent in your appliances or a scuff on the wall might seem like no big deal, but having it resolved during the building process means one less thing to worry about on moving day.
Arrive prepared
Even if your home clears inspections with flying colors, inspectors are there to confirm that a home is built to certain standards. They aren't looking at the paint job or making sure you got the cabinetry finish you wanted. That's why new home walkthroughs are so important: They allow you to advocate for yourself. While a few cosmetic flaws might set you back a week or two, it's all part of the process. A new home walkthrough ensures that your builder has met your expectations and that your home is ready for you come moving day, so arrive prepared and you'll be that much closer to your finished home.
Do you have experience with a new home walkthrough? Any tips to share? Let us know in the comments!