How to Find a Realtor When Selling Your Home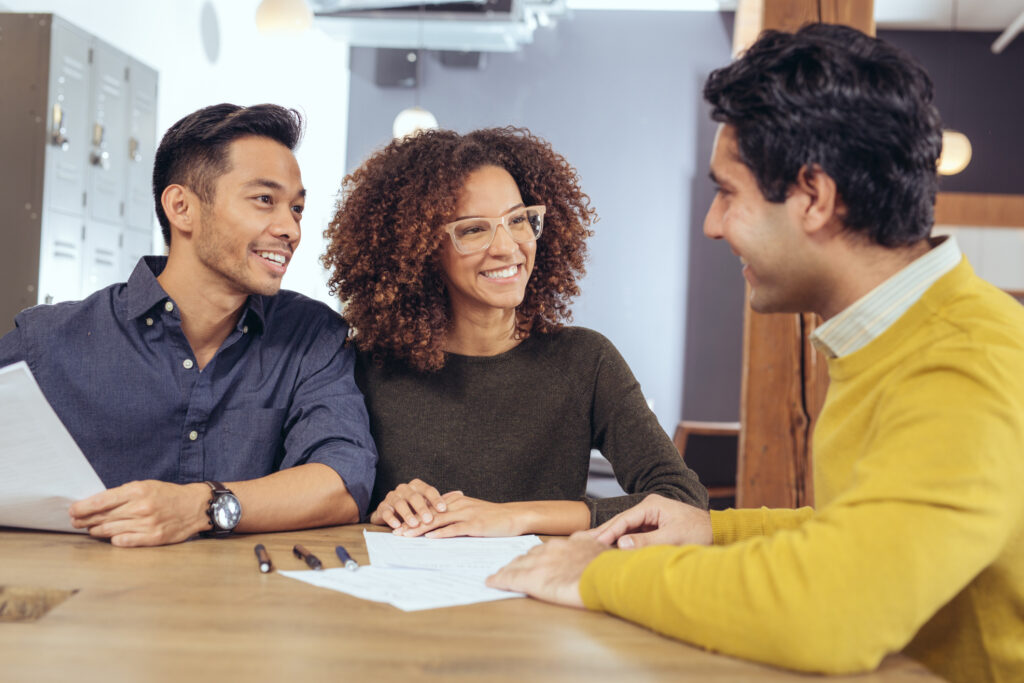 No matter the reason, making the decision to sell your home is stressful, emotional, and overwhelming. Choosing the right real estate agent can make all the difference in your selling experience. Equipped with our seller's guide, you will learn the essential steps in how to find a realtor that is an expert in their line of work, can meet your needs, and successfully sell your home.
A seller's agent is in charge of selling your home and plays a vital part from start to finish in the selling process. Seller's agents evaluate and determine your home's list price. In addition, they list, market, and show your home. A seller's agent represents you during negotiations and helps finalize the sale. When working on how to find a real estate agent, keep in mind that using an agent comes with the price of the agent's commission fee.
How to choose a seller's agent, step by step:
Review comparable homes for sale in your area.
Research local real estate agents.
Ask for recommendations.
Interview no fewer than three agents.
Thoroughly vet all agents.
Check references.
Step 1: Review comparable homes for sale in your area
Take time to research the housing market, find comparable homes (aka "comps") for sale in your neighboring area, and evaluate the list prices. This due diligence before setting out to find a real estate agent will help you understand the current housing market and manage your own expectations.
In addition to researching comparable homes and list prices, analyze valuable information including the current percentage of open listings versus sales, whether your local market is a seller's market or buyer's market, the number of homes sold in your area during a specific time period, and the average length of time homes have been on the market before the final sale. These factors can greatly affect your list price and how the home is marketed. Real estate sites including Redfin, Zillow, and Realtor.com provide sellers with a wide range of beneficial information and guidance.
Step 2: Research local real estate agents
Familiarize yourself with local real estate agents and agencies in your area. Navigating how to find a realtor doesn't have to be overwhelming. With online resources such as Zillow and Realtor.com, it's easy to find an agent in your ZIP code. Another option is to attend open houses of several realtors in the area to meet them in person and check out their selling style.
Step 3: Ask for recommendations
An impressive 39% of sellers found their real estate agents through a referral by friends or family. Reach out to as many people as possible. Even if none of your contacts have sold their home recently, they may know of someone who did in your area. Recommendations can also come from online sources. For example, many towns have social media pages, such as a Facebook community page. This is an excellent place to ask members of your community what agents they have used.
Step 4: Interview no less than three agents
Wondering how to choose a real estate agent for selling your home? The answer is simple: Don't immediately go with the first agent you find. Create a list of agents based on the recommendations you have received, along with your research. Narrow the pool down to at least three agents and schedule a time to meet each one.
Think of this process as a job interview, and you are the hiring employer. It's important to find a realtor that checks all of your must-have boxes. For example, are you looking for a realtor to research and send properties to you or simply vet properties you've already found? Do you have a preferred communication style such as email-only? Do you need a realtor specializing in luxury home sales? Come prepared with a list of questions. Be straightforward and share your expectations for the process of the sale. Selling your home is a major decision, and you want to ensure the real estate agent you select is the best person for your unique job.
Step 5: Thoroughly vet all agents
After your interviews are complete, your "hiring process" does not stop there in how to find a realtor. How does the agent's professional and personal online presence appear? An internet search on social media including Facebook, Instagram, LinkedIn, and Twitter can provide great insight into the personality and opinions of an individual. If you see something during your screening that sounds the alarm, continue with your search.
Step 6: Check references
Learning how to find a realtor that meets your needs and meshes with your personality means checking references. Ask each real estate agent for three references of sales he or she has made within the last year. Also, ask for at least two references from current clients. This will provide a solid snapshot of how current and past clients rate the agent. It's crucial to verify the agent is a member of the National Association of Realtors as well.
10 essential questions to ask a real estate agent:
You will be working closely with whichever real estate agent you choose, so come prepared to ask detailed questions. If you're unclear on an answer or need additional information, don't hesitate to follow up.
How long have you been a real estate agent?
Are you a full-time or part-time agent?
Do you work with both sellers and buyers?
Do you work individually or as part of a team?
What is the maximum number of clients you have at one time?
Do you have experience selling homes in my area and within my list price?
What is your marketing strategy for selling my home?
How does your commission work?
Can I see your current real estate license?
Can you provide me with references?
The bottom line
With a solid action plan on how to find a realtor, you can be confident in making the final decision on who will champion the sale of your home.
Frequently asked questions
What is a seller's agent? 
A seller's agent is responsible for selling your home and is an integral part of the selling process. Seller's agents set the list price of your home, list your home, conduct all marketing efforts, show your home, and represent you in sale negotiations.
Does a seller's agent represent the broker? 
When researching how to find a realtor, know that all real estate agents, including seller's agents, are required to work for a broker and represent the broker.
Do I need a seller's agent? 
You do not need a seller's agent if you choose to go the For Sale by Owner (FSBO) route.
How do you pick a seller's agent? 
It's essential to take time when choosing your seller's agent. Ensure you have thoroughly vetted them by asking questions, checking licensure, and references. The ideal seller's agent also depends on your specific needs in the current housing market.