Everything You Need to Know About Mortgage Refinance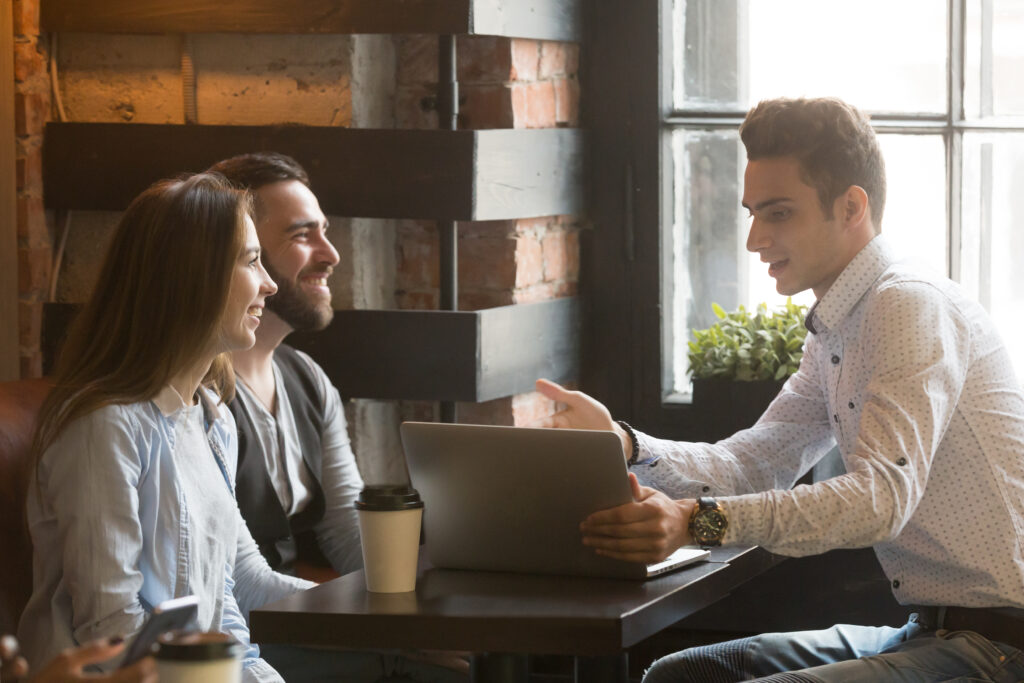 If done correctly, a mortgage refinance can put more money in your pocket by reducing your monthly mortgage payment and lowering your interest rate. Refinancing can even help you cash out the equity in your home, enabling you to invest your money in vital home repairs, college tuition, or other major expenses. But if you refinance at the wrong time, it could end up costing you money. That's why it's important to fully understand the refinance process and the steps you'll need to take to get the best outcome.
This guide will help you navigate the mortgage refinance process successfully and decide if now is the right time to refinance.
What is a mortgage refinance?
If you've never been through the process, you may be wondering, what is refinancing? And, what does refinance mean exactly? Refinancing your mortgage involves getting a new loan to replace your existing one. The funds from the new loan are used to pay off the old one in full. In order to refinance, you'll need to apply for a mortgage, get your home appraised, and close on the new loan. The mortgage refinance process can take anywhere from 30 to 60 days, but the time commitment is worth it if you're looking to get a loan with better terms.
Why would you consider refinancing a mortgage?
Homeowners usually refinance to get a mortgage with a lower interest rate or a smaller monthly payment. But you may also consider refinancing if you want to change your mortgage type, shorten your loan term, get rid of private mortgage insurance (PMI), or cash out some of the equity in your home.
The best time to refinance is when interest rates are lower than when you bought your home. If refinancing would reduce your interest rate by half a percent or more, it may be worth considering.
What kind of loan should you get when refinancing a mortgage?
There are a few different types of refinance loans from which to choose depending on your needs. Here are your options:
A rate and term refinance allows you to replace your existing loan with a new one that has a better set of terms. This type of mortgage refinance is ideal for homeowners who want to lower their interest rate or change their loan type.
A cash-out refinance involves pulling equity out of your home by replacing your existing loan with one that has a higher balance. You'll be able to withdraw the difference between the two loans and use the cash to remodel your home or meet other financial goals.
FHA Streamline is a type of loan available to homeowners who already have a Federal Housing Administration (FHA) loan — a government-backed loan often used by first-time buyers due to lower required credit scores and down payments. It allows you to lower your interest rate or switch from an adjustable-rate to a fixed-rate mortgage.
When you refinance, you'll also have to choose a loan term. Refinancing into a loan with a longer term will increase the amount of interest you'll pay, but will lower your monthly mortgage payment. Choosing a loan with a shorter term than the one you have now will allow you to pay off your mortgage faster and reduce your total interest costs, but you'll also end up with a higher monthly payment.
How to find the best rates for a home refinance
Many homeowners only get a quote from one lender, but to find the best home refinance rates, you'll need to shop around.
The easiest way to compare mortgages is to get loan estimates from a few different lenders. A loan estimate is a three-page document that outlines all the terms of a mortgage, including the interest rate, monthly payment, and closing costs. Getting this information from multiple lenders will help you find the loan with the lowest rates and fees.
Lenders are required to give you a loan estimate after you start your application and provide them with certain personal information such as your property address and income. Even though you have to begin the application process to get a loan estimate, you don't have to follow through with it. Feel free to get multiple estimates and explore your options before committing to one lender.
How to use a mortgage refinance calculator
Mortgage refinance calculators can help you figure out how much money refinancing could save you. To use one, you'll need information about your current mortgage and the loan you're considering, including the loan term and interest rate. If you don't know the exact interest rate of your new loan, you can estimate it by looking at current mortgage rates online. You'll also need to enter the total closing costs of the new loan, which you can pull directly from the loan estimate or get by researching average refinance costs.
Once you input the data, the calculator will show you how much money you'll save per month and over the life of the loan if you refinance. It will also show you the breakeven point, which is the amount of time it will take for the savings to outweigh the costs of refinancing.
How to refinance a mortgage
Here are the steps you'll need to take to apply for a new loan and refinance your home:
Decide which loan is right for you. Before you shop for loans, you should figure out what type of refinance loan you want and which loan term is best for you.
Make sure you qualify for a mortgage refinance. Most lenders have credit score requirements that you'll need to meet in order to get approved for a loan. Some lenders also require you to have 20% equity in your home before you can refinance. So before you start applying for loans, make sure you meet the criteria.
Apply for loans and compare rates. Start the application process with a few different lenders so you can get multiple loan estimates and find the mortgage with the best rates and fees.
Choose a lender. Once you've chosen a mortgage, you should let the lender know that you want to move forward. If you haven't already, send in the financial documents that your lender needs to evaluate your application, such as pay stubs and tax returns.
Get your home appraised. Many lenders require a home appraisal to verify the value of your home. To prepare, you may want to tidy up and make minor repairs.
Close on the loan. Before closing, make sure there aren't any major discrepancies between the loan estimate and the closing disclosure, which is a document that provides final details about your closing costs and mortgage.
Frequently Asked Questions
Still have questions about how to refinance mortgage terms effectively? Here are answers to the most common home refinance questions:
Should I refinance my mortgage? 
If refinancing mortgage terms will help you save money or pay down your loan faster, it may make financial sense. But sometimes refinancing won't benefit you. If you're planning on moving soon, you may lose money by refinancing because closing costs can take a few years to recoup. The costs of refinancing may also outweigh the savings if your mortgage has a large prepayment penalty. So before you move forward with your mortgage refinance, run the numbers to make sure that you'll actually come out ahead.
Can I refinance if I have bad credit? 
If you have bad credit, you may be able to refinance by getting an FHA loan or working with an alternative lender that has flexible credit score requirements.
What does it cost to refinance? 
To take out a new home loan, you'll have to pay quite a few closing costs, including an appraisal fee, home inspection fee, attorney review fee, and more. These costs usually add up to a couple thousand dollars. Make sure you set aside enough money to cover them, or get your lender to roll them into the loan.