Everything You Need to Know About Mortgage Refinance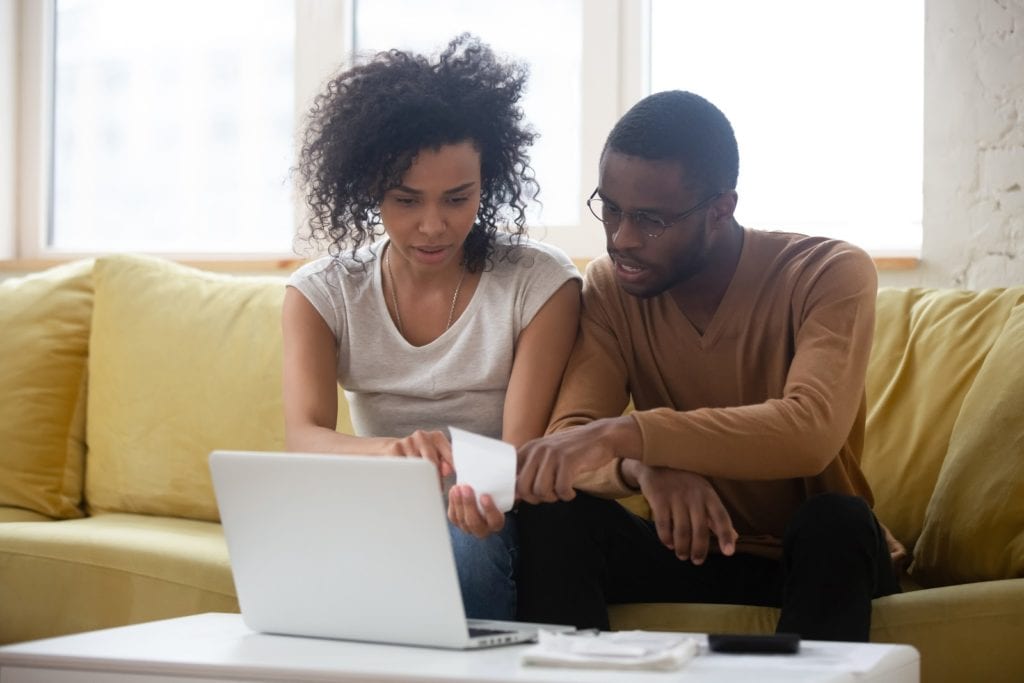 To refinance your mortgage is to replace your current home loan with better terms and conditions under a new loan. People tend to refinance their mortgage when they can reduce their interest rate by at least 2%. A refinance can also be a wise financial move for those looking to switch to a fixed-rate loan, reduce monthly mortgage payments, or convert home equity into cash for debt management or emergency funding.
But not everyone should refinance their home loan. If you have poor credit or significant debt, refinancing can actually increase your interest rate. According to the Federal Reserve Board, it can cost you anywhere from 3% to 6% of your home's outstanding principal to refinance your mortgage, and you'll also have to undergo a title search and appraisal and pay application fees.
With this being the case, it's a good idea to do some careful research so you can make an informed decision about whether a mortgage refinance is right for you.
In this article, you'll learn what refinancing is, whether it's right for you, what kinds of loans are available, how to shop for and find the best rates, and the steps to take to get the refinancing process started.
What is a mortgage refinance?
A mortgage refinance is when a homeowner replaces his or her existing mortgage with a new one with more favorable terms and an interest rate below 4%. When you refinance a mortgage, the process will be much the same as when you got the original loan. You'll start by doing research and shopping around for the best rates and terms to see who can give you the best deal. Then, you'll compare those offerings to your current terms.
As you shop around, pay extra attention to closing costs. A refinance may cost $5,000 upfront with a new lender, and if you're only saving $100 on your monthly mortgage payments, you'd need to remain in your current house for at least 50 months in order to justify this expense. You should also be aware of prepayment penalties, which can be problematic if you pay your mortgage off too soon or refinance again too early.
Once you've settled on a lender, they will pay off the original loan in order to help you create the new one. Refinancing is a good idea if you've achieved a perfect payment history on your current loan and improved your credit score. This could qualify you for better terms. The refinance can then allow you to switch from a variable-rate loan to a fixed-rate loan and lower your interest rate, which protects you from rate increases and higher subsequent monthly payments.
Why would you consider refinancing a mortgage?
Many people struggle to stay consistent with their mortgage payments. With high and fluctuating interest rates and an uncertain economy, it can prove difficult to make payments alongside normal living expenses.
The current market's historically low rates favor homeowners and homebuyers, and experts claim that now is the best time to refinance a house. This holds true despite the current COVID-19 pandemic and the uncertain economy.
The Mortgage Bankers Association reported that on the week of March 6, 2020, refinance applications skyrocketed 79% in response to a sharp decline in mortgage rates, which they say haven't been this low since 1971. Additionally, the federal government made further cuts to rates last month on March 15, 2020, which works in favor of those who currently have adjustable-rate mortgages and HELOCs. It's expected that adjustable-rate loans and HELOCs will continue to fall, stabilize, and remain low over the course of the pandemic as a result of the March interest rate cuts.
Refinancing now could lighten your load by potentially reducing your monthly payments and freeing up income for other bills. A good time to refinance is when interest rates are low, your income is steady, and you have good enough credit to reduce your interest by 1% or 2%.
Some people also refinance for the sake of: 
Paying off debts or handling emergencies: For those with a significant amount of debt, refinancing with a home equity loan is a smart way to address the financial burden. A home equity loan is a lump-sum loan you can borrow against for consolidating debt or use for unexpected emergencies, such as a home flood, a car problem, a medical expense, or the loss of a job. Home equity lenders use a loan-to-value metric to qualify you for this type of loan by adding your current mortgage to your desired home equity amount and dividing it by your property value.
Paying off a home faster: Some people replace their 30-year mortgage with a 15-year mortgage in order to pay off their home sooner and reduce their total interest payments.
Eliminating obligatory mortgage insurance: Most government-backed mortgage loans, including FHA loans, are accompanied by required mortgage insurance. The only way to get rid of PMI is by refinancing — if you've built up 20% equity in your home, and the new mortgage is for 80% or less of the appraised property value.
Obtaining a fixed-rate loan in place of an adjustable-rate mortgage: Refinancing to a fixed-rate loan makes the most sense when interest rates are low. People rush to refinance from an adjustable rate to a fixed rate for stability; they want to know that their home payments won't increase when the market declines. If you took out a mortgage loan when interest rates were high, you could save a significant amount on monthly payments and overall interest by refinancing. Just remember that there are costs associated with the process and that you need to factor these in when calculating your costs.
Do NOT refinance your mortgage for the sake of:
Switching to a longer term: Some homeowners with shorter-term home loans want to free up their income by switching to a long-term mortgage, but this isn't a smart financial move. While you might save a little on your monthly loan payments, you'll be paying more interest overall — and for much longer.
A "no-cost refinance": Considering all the fees associated with refinancing, it's easy to see why many homeowners are lured in by the promise of a "no-cost refinance." In reality, there's no such thing as a fee-free refinance. The lender is simply offering you the option to roll the refinancing fees into the loan, which then increases the amount you owe. In some cases, the lender will obtain these fees just by increasing the interest rate. In any case, you'll have to pay these fees — just not up front.
What kind of loan should you get when refinancing a mortgage?
When you're ready to start shopping around for loans, the many options can be mind-boggling. The decision will be simple, though, so long as you set specific financial goals for your home refinance. Whether you're looking to swap your adjustable rate for a fixed rate, to lower your interest, or to tap into equity, there's a loan out there that will help you do it. But if your goal is merely to buy a non-essential luxury item or take an extravagant trip, a refinance loan will not work in your favor.
Below, we've outlined some of the most common loan options, their purpose, and the repercussions of each so you can decide which one is best for you. Before making a decision on one, however, make sure to talk to a mortgage advisor first.
Rate-and-term refinance
A rate-and-term refinance is exactly what it sounds like; it allows you to change your interest rate or the term of your loan. It's a great option for taking advantage of a drop in interest rates. So, if you had a 10-year adjustable-rate mortgage and rates suddenly dropped, you could lengthen the term to 30 years and/or switch to a fixed rate to save money on your monthly payments. Conversely, you could also shorten the term of your loan to pay it off faster and decrease the amount of overall interest you pay.
FHA loan refinance
Many first-time homebuyers apply for an FHA (Federal Housing Administration) loan because these loans require minimal down payments and have lower credit score requirements. They are only offered by FHA-approved lenders and require you to pay FHA mortgage insurance in case you default on your loan.
If you currently have an FHA mortgage that's at least six months old and you're looking to reduce your rate or term, you could try for an FHA streamline refinance. This kind of refinance is "streamlined" because the FHA has already valued the property, so you can skip the appraisal to save time and money. However, you must meet a number of criteria set by the US Department of Housing and Urban Development:
The mortgage being refinanced must be FHA-insured and cannot be delinquent
The refinance must benefit the borrower
Cash cannot be taken out over $500 on mortgages that are refinanced this way
You have two options for an FHA streamline refinance: credit qualifying and credit non-qualifying. The credit-qualifying option requires a lender to check your credit, debt, income, and overall ability to make mortgage payments. Going the credit-qualifying route may help you secure a lower rate if you have good credit because the lender has more information to guide their decision.
Cash-out refinance
Cash-out refinancing is ideal for people whose homes are worth more than they owe on their mortgage loan and for those who are paying cash for their house but need the money back. Under these circumstances, you could take equity out and lower your interest rate if your credit score is 740 or more — but this lands you with a larger loan and longer loan amortization period.
A safe way to make sure a cash-out refinance benefits you is to refinance only if you need $50,000 or more and not to exceed a 60% loan-to-value ratio (what your home value is versus what you owe on it).
HELOC refinance
Being a homeowner lets you slowly build home equity by consistently making your mortgage payments. The equity you build in your home can later be used on a home equity line of credit (HELOC) for when you need a large sum of funding for emergencies or for debt consolidation.
A HELOC refinance has several requirements that must be fulfilled before your lender can approve it. You'll need to provide your lender with property details, your plans for collateral, employment information, identification documents, property tax payments, homeowners insurance, mortgage payments, and the remaining balance on your mortgage.
Once approved, you have four options for a HELOC refinance:
Get a home equity loan: Best for those who need the money in a lump sum and need a longer repayment period and a fixed interest rate
Get a new HELOC: Best for those who have many years to grow their equity
Refinance to consolidate your HELOC and mortgage: Best for those who want better interest rates and intend to refinance to a shorter term to lower payments and have the funds to outweigh the costs of refinancing
Speak with your lender about hardship options: If you're no longer able to make payments due to financial hardship, you may be able to find a bank that offers a home equity assistance program and can adjust your term, interest, or payments
How to find the best rates for a home refinance
Many factors affect the interest rate of a home refinance, and you can take action in a number of ways to secure the best deal.
Be proactive with your credit: Perhaps the most important thing you could do in preparation for a mortgage refinance is boost your credit score. This may mean paying down your debt, paying off collections, keeping credit cards open, making sure your balances are kept low, and so on.
Opt for a fixed interest rate: By choosing a fixed-rate loan, you'll have peace of mind knowing that the interest rate is one you'll be able to afford even when rates change. Fixed rates keep your budget steady and consistent.
Don't buy more house than you can handle: Your monthly payments and interest rates increase with mortgage amounts. The best way to counteract this is by deciding how much mortgage you can afford and not surpassing that maximum amount. You can use an online mortgage calculator to determine what you can afford.
Be smart when choosing a loan term: Some homeowners opt for shorter terms and larger payments to shave percentages off of their interest rates. If you can afford to do so, you'll pay less in interest overall — but don't do it if it stretches your finances thin.
Get estimates from multiple lenders: When you get an estimate from a lender, you aren't obligated to work with them. In fact, you're free to get estimates from as many lenders as you'd like until you find one with the best terms and rates for your situation.
How to use a mortgage refinance calculator
A mortgage refinance calculator gives you an accurate picture of the associated costs, including the monthly principal, interest rates, and fees of a potential mortgage loan. There's a wide variety of free mortgage refinance calculators available online, and most of them require the following inputs:
The purchase price of the home (the amount you'd borrow from the bank)
The lender's interest rates on the home loan
The down payment size you can comfortably make
The term of the mortgage (the time you have to pay back the loan in full)
Mortgage refinance calculators will help you clearly see which loan is best if you input the most accurate numbers, enabling it to return realistic results. The mortgage calculator will use this information to tell you your principal and interest, or in other words, what your new monthly payment would be.
Some refinance calculators can also tell you your break-even point, which is the length of time it will take for your savings from refinancing to offset refinancing costs. You can manually calculate this number by dividing the loan costs by monthly savings from refinancing. For instance, if your mortgage refinance fees are $4,000 and you're saving $200 a month on your mortgage payments, you won't break even for 20 months.
The mortgage companies you compare may use different qualification metrics, so your calculator outputs may not always be accurate. This is why it's important to also speak with lenders when you're comparing rates.
How to refinance a mortgage
It can be intimidating to take the first step toward refinancing, but don't worry — the refinancing process will be much the same as it was when you got your initial mortgage.
Step 1: Understand your goals and purpose for refinancing
If you don't have a clear-cut financial goal in refinancing, it will be more difficult for you to choose a loan that suits your needs. So before you take any action, set a goal that defines your purpose in refinancing to make the process more rewarding.
Step 2: Make sure your credit score is conducive to a fruitful mortgage refinance
Your credit score is one of the top factors that lenders take into consideration during a refinance. If your credit is poor, has decreased, or hasn't improved since you took out your mortgage loan the first time, you may not even qualify for a refinance. If you do qualify, it probably won't do you much good and may even end up hurting you in the long term. In the months leading up to a mortgage refinance, take steps to boost your credit score and increase your odds of approval.
Step 3: Find out how much equity you have in your property
Your equity is the difference between your home value and the amount you owe on your mortgage. If you have even 5% equity, you could qualify for a refinance. However, it may be favorable to wait until your equity is at least 20% or more, as this makes you less of a risk to lenders, qualifies you for better rates, and reduces the fees you pay.
Step 4: Compare and choose from at least three to five lender estimates
Never automatically jump at the first estimate a lender gives you. While it might seem like a super deal, you may be able to find even better loan terms with a different mortgage lender. You could save thousands of dollars by gathering quotes from many places, comparing them, and narrowing down your choices to the best one.
Keep in mind that lenders each have their own fees, which can be quite high and end up outweighing the savings you'd see from refinancing unless you were to keep your home for a specific period of time.
Along with this step, choose only from qualified lenders who aren't just pushy salespeople without the knowledge or experience to close on your loan. Once you've selected a lender, you can talk about locking in their interest rate to protect yourself from any future increases.
Step 5: Avoid opening new lines of credit while refinancing
New credit inquiries are considered derogatory marks on your credit report and cause your score to drop several points. These marks look bad to a lender and influence their decision to refinance your mortgage. You can increase your chances of approval by avoiding new credit in the time leading up to your refinance approval.
Step 6: Take your time to sign the deal
Never allow a lender to pressure you into a rash decision. You could end up overlooking exorbitant miscellaneous costs and contract clauses under the assumption that you're getting a better rate. Read the fine print before signing anything and make sure you understand all the implications of your contract.
Step 7: Speak openly and honestly to your lender about your financial situation
Before your lender can give you a loan, they must carefully assess your finances to make sure you're not a risky proposition. They'll assess your loan-to-value ratio, income, debts, credit history, other monthly payments, and more, to determine what you could qualify for. You must be transparent in this stage to ensure you'll be able to afford the terms you're offered.
Step 8: Be prepared for a potential appraisal
Your lender may want to appraise your home to determine its current market value before approving you for a loan. This will cost several hundred dollars, so keep that fee money tucked aside for this step. You should make your lender aware of any work you've done to improve the home, as this will affect the appraisal amount.
Step 9: Be prepared to pay closing costs
In your initial estimate, the lender will tell you how much you'll pay to close the deal — and it's usually a few thousand dollars. Some people choose to roll these costs into the loan, but to avoid a higher total amount on your loan and the higher rates that will likely follow — come armed with cash.
Frequently Asked Questions
Should I refinance my mortgage?
Refinancing may be the right step for you if interest rates are currently lower than the interest rate on your current mortgage, and if the amount you'll save outweighs refinancing expenses. The process isn't right for everyone and comes with a range of risks and drawbacks, including high closing costs, being stuck with your current house long-term, and/or a longer payoff period. You can use a mortgage calculator to see what you could potentially save with a new loan.
What are the steps for a mortgage refinance?
Refinancing isn't as complicated as it may seem. As long as you have a financial goal in mind, you can start the process by shopping around and comparing your loan options. From, there, you can:
Lock in the best rate, which doesn't lock you into one loan option but secures the low rate for your loan
Submit all financial documentation requested by your lender for review
Wait for approval from the underwriter and the lender, who will contact you when a decision is reached
If you're approved, you'll review closing disclosures and sign the agreement to close
Should I refinance a home I plan to move out of in a few years? 
You can still refinance your house if you plan to move out of it in a few short years, but before doing this, the Consumer Financial Protection Bureau recommends calculating your break-even point. This number tells you how long it will take for refinancing savings to outweigh refinancing fees and closing costs, showing you whether or not a mortgage refinance will do you any good. A good rule to follow is to proceed only if you can break even within 24 months with the new interest rate.
How does my credit score affect my mortgage refinance?
Your credit score is everything when refinancing a mortgage. It determines the interest rate you can qualify for and whether or not you'll be approved in the first place. The better your score, the less interest you pay. So, if your credit score has dropped since you got your initial mortgage, your rates will be higher, and you should wait to refinance until you can improve it.
---
Everything for your move, all in one place
Curate your personalized moving checklist, set up TV & Internet, and more with a free MYMOVE account.
Save on your move and tackle upcoming to-dos with your free MYMOVE account.