How To Sharpen Mower Blades in 7 Easy Steps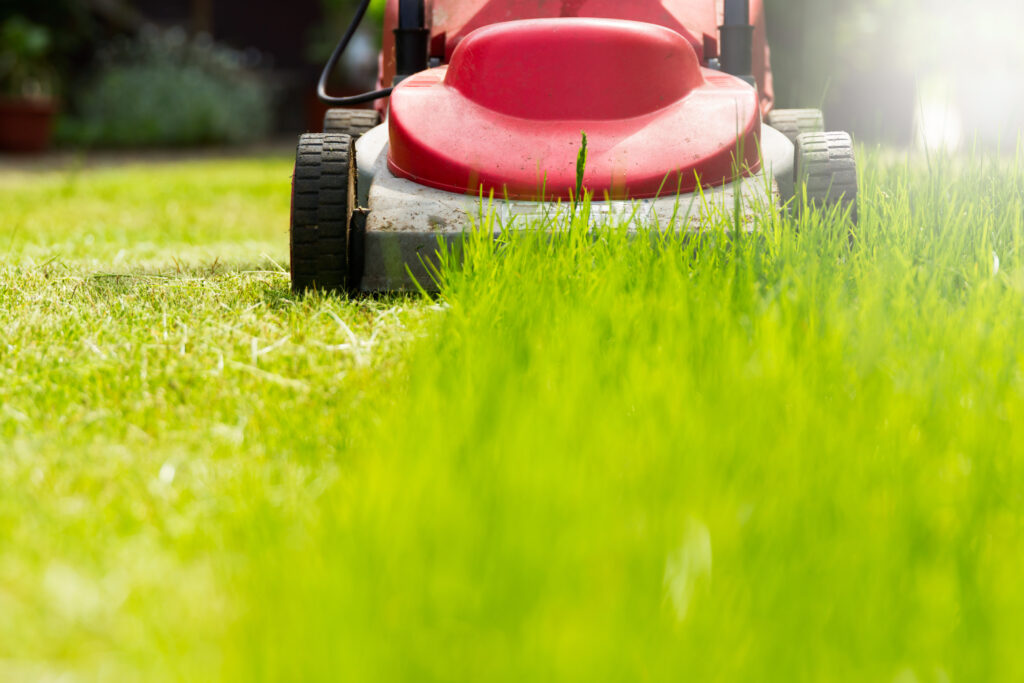 Learning how to sharpen mower blades is an essential skill if you regularly maintain your lawn. As mower blades get dull through regular use or hitting rocks or other objects, the blade will dull and develop spots that coarsely cut grass. If a blade of grass has a ragged cut, it can become more susceptible to diseases.
By sharpening your mower blades before every mowing season, you'll get near-surgical cuts that will allow your lawn to use less water, fewer nutrients, and keep a uniform color. This guide will show you how to sharpen mower blades step by step, plus give ideas for using tools you may already have.
7 steps to sharpen mower blades
The following steps are easy to complete for anybody, no matter how much experience you have. There are a few tools that you will need to complete the steps, but links will be provided so that you know exactly what to get. These steps are also universal across conventional mowers from the leading brands, and any nuances of your particular model will be easy to identify.
1. Disconnect the spark plug
To ensure your safety, disconnect the spark plug to make sure there is no chance that the mower can start while you're working. Consult your mower's owner manual if you're unsure where the spark plug is, but it's easy to identify as a thick rubber cap attached to a white or light-colored ceramic post. Simply wiggle the top cap off, and it's disconnected.
2. Tip the mower on its side
To access the blades, tip the mower over on one side. If the mower's carburetor is on the side rather than on top of the engine, make sure the carburetor is facing up. The mower's manual will also help you identify the carburetor, but it looks like an extra component bolted to the side of the engine.
3. Note which way the blade is facing
Once your mower is up, take note of which way the cutting edge is facing so you can reinstall it correctly later. Drawing a little arrow with a permanent marker will save you from having to guess next time.
4. Unbolt the blade
Different mowers have different systems, but they are typically held in with one bolt that is either a common Standard American (SAE) or metric size. You only need a socket and ratcheting wrench to get the bolt, but you might also grab a short piece of scrap wood or bar to keep the blade from spinning while you loosen the bolt.
5. Sharpen
This is where you have a couple of different options. If you have a bench grinder available to you, then use it to grind just enough of the beveled edge to smooth out bumps, nicks, and establish a new edge. With a bench grinder, this should only take two or three passes for each cutting edge.
If you don't have a bench grinder, a quality metal file will do the same job with a little more time.
Since mower blades are made like a chisel, the top bevel is the only thing that needs to be sharpened. Don't look for a razor's edge. According to Oregon™, a leading manufacturer of lawn mower blades, your blade should have a consistent, aggressive angle.
6. Balance the blades
Mower blades are balanced to keep weight distributed when the engine is turning it. If one side becomes heavier than the other, this can cause your mower to shake and vibrate essential parts loose and wear them out prematurely. Simply hang the blade on a nail or other fixed point, and see if it falls to one side or the other. If one side is heavier, remove some metal with a grinder or file until it balances with the heavier side.
7. Bolt the blade and reconnect the spark plug
Once your blades are sharpened and balanced, put the blade back on in the right direction using the same socket and wrench that you used to get it off, and connect the spark plug.
Products and tools you'll need to sharpen mower blades
The bottom line on how to sharpen mower blades
Learning how to sharpen mower blades is a simple and quick task that's easy to learn. Once you work it into your seasonal landscaping and lawn care ritual, it will pay dividends in getting many years of service out of your mower and a better-looking lawn. Aside from the optional blade balancer, all of the tools needed are either something you likely already have or would be valuable and versatile additions to your home tool collection.
Frequently asked questions
How sharp do mower blades have to be?
Mower blades don't need to be razor-sharp but do need to have a clean and aggressive bevel.
When do you know that a mower blade is dull? 
If you see ragged grass tips that are brown or off-color, then your blade may be dull and not cleanly cutting the grass blades.
How often should I sharpen mower blades? 
Generally, once a season is an easy benchmark to use, but you can also sharpen whenever you notice more ragged cuts and brown tips in your grass.
Are there mower blade sharpening services? 
Many hardware stores across the country will sharpen lawn mower blades for a modest fee.