How to Get Rid of Crabgrass Quickly and Easily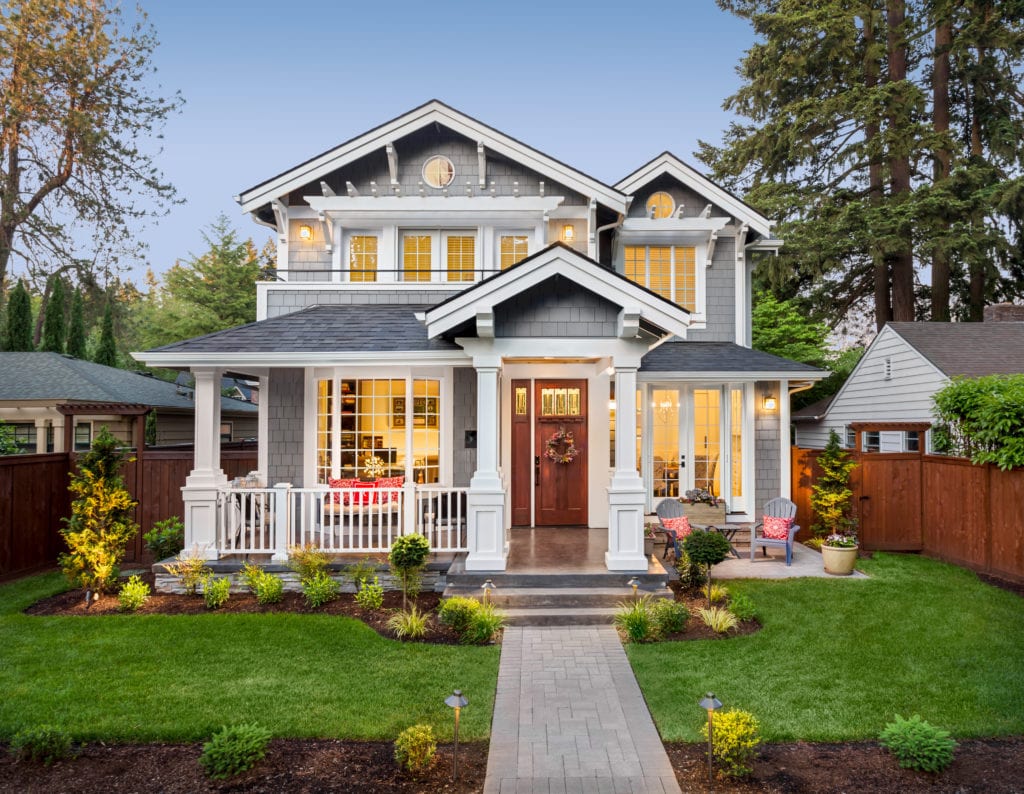 Crabgrass is a gardener's worst nightmare. To have an impeccable yard, you need to know how to get rid of crabgrass and keep it away. This requires intentional crabgrass removal that both removes existing plants and prevents new growth.
What does crabgrass look like, what is the best crabgrass killer, and what are the top insider tips on keeping these weeds at bay? This guide will show you how to get rid of this troublesome weed and make your yard the best one on the block.
What is crabgrass and why's it so annoying?
Crabgrass is an annual weed that appears during the spring and summer. It looks similar to yard grass but grows horizontally instead. It also has flatter, wider leaves that spring out from its center point. Crabgrass flowers are a series of vertical spikes that extend from the top of a stem.
What makes crabgrass so annoying is that it can grow in practically any soil type, poison adjacent plants, and choke the growth of desirable plants. Crabgrass seeds can also remain dormant for up to three decades before sprouting and one crabgrass plant can make over 150,000 seeds in one season, which makes controlling its population a big job. On top of that, pieces of its stems can develop new roots and create more plants.
How to get rid of crabgrass in 5 steps
Step 1: Pull out crabgrass sprouts in the spring
Step 2: Replant any bare areas with grass seed
Step 3: Treat your yard with a crabgrass preventer
Step 4: Use a post-emergent crabgrass killer
Step 5: Reapply a pre-emergent crabgrass killer
A step-by-step guide to crabgrass removal
Step 1: Pull out crabgrass sprouts in the spring
In the spring, pull out early crabgrass sprouts before their roots can go deep into the soil. Bag these weeds to prevent the spread of new seeds.
Step 2: Replant any bare areas with grass seed
Crabgrass thrives in places where there's no competition. It's harder for this weed to take root when healthy grass is already in place.
Step 3: Treat your yard with a crabgrass preventer
This keeps new seeds from germinating. A good choice is Bonide Sedge Ender Nutsedge & Crabgrass Killer.
Step 4: Use a post-emergent crabgrass killer
Further into the season, kill existing crabgrass with either a dual-acting or post-emergent weed killer that's made to target crabgrass. Try Roundup Ready-to-Use Extended Control Weed & Grass Killer Plus Weed Preventer.
Step 5: Reapply a pre-emergent crabgrass killer
Preventative herbicide has a time limit on its effectiveness, which averages three months. Note that when you apply preventative herbicide into the soil, you should plan to reapply a new layer near the end of that three-month period.
The big picture: Keep your lawn lush and healthy, because a thin lawn can have crabgrass overtake it quickly. Plant grass seeds in the fall for the best results.
Products you'll need to treat crabgrass
Don't want to use chemicals? Here's how to get rid of crabgrass naturally
To kill crabgrass naturally, start by removing early spring sprouts by hand and disposing of the plants as this slows down the spread of crabgrass seeds. Put the weeds in a bag so that the seeds don't spread.
By midsummer, crabgrass can become stubborn. You may need the help of nontoxic herbicides made with organic ingredients like Green Gobbler 20% Horticultural Vinegar Weed Killer that has high ratings from over 1,000 customers on Amazon. Vinegar and salt are also natural crabgrass killers that you can find right in your pantry. However, use salt with caution as it can kill other nearby plants.
How to prevent crabgrass from returning
After you figure out how to get rid of crabgrass it's important to know how to prevent it from returning. Once you remove crabgrass plants, don't leave them exposed on the ground. Instead, put them in trash bags so that their seeds don't spread. Since crabgrass roots can become deeply embedded in the soil, you need to spray a pre-emergent killer to stop new roots and seeds from thriving. Apply pre-emergent weed killers according to the manufacturer's required frequency to maintain its effectiveness.
The bottom line on removing crabgrass
Crabgrass is a highly invasive weed that's difficult to remove and it can quickly overtake gardens and poison nearby plants. Thankfully, there are tried-and-true methods to keep crabgrass at bay.
On top of removing and disposing of the weeds, there are many effective store-bought products that can both kill existing plants and prevent new seeds from germinating. Individuals who seek a natural method for the sake of pets and small children can also use vinegar and salt to control crabgrass growth.
Frequently Asked Questions
What kills crabgrass without killing grass?
Selective herbicides kill crabgrass and not grass. A post-emergent solution like Bayer Advanced All-in-One Lawn Weed and Crabgrass Killer will selectively target crabgrass without destroying your yard.
What is the best product to kill crabgrass?
The best product to kill crabgrass varies depending on your weed removal needs. For example, the best crabgrass killer for early seasonal use is Ortho Weed B Gon Weed Killer.
Is it okay to pull crabgrass?
Yes, it's recommended to pull crabgrass from the ground. But since its roots are deeply embedded in the ground, spray a preventative herbicide to stop future growth.
Does crabgrass die in the winter?
Yes, crabgrass dies in the winter since it's an annual plant. However, its seeds can remain dormant in the ground and sprout again in the early spring.