7 Garden Ideas to Get You Ready for Spring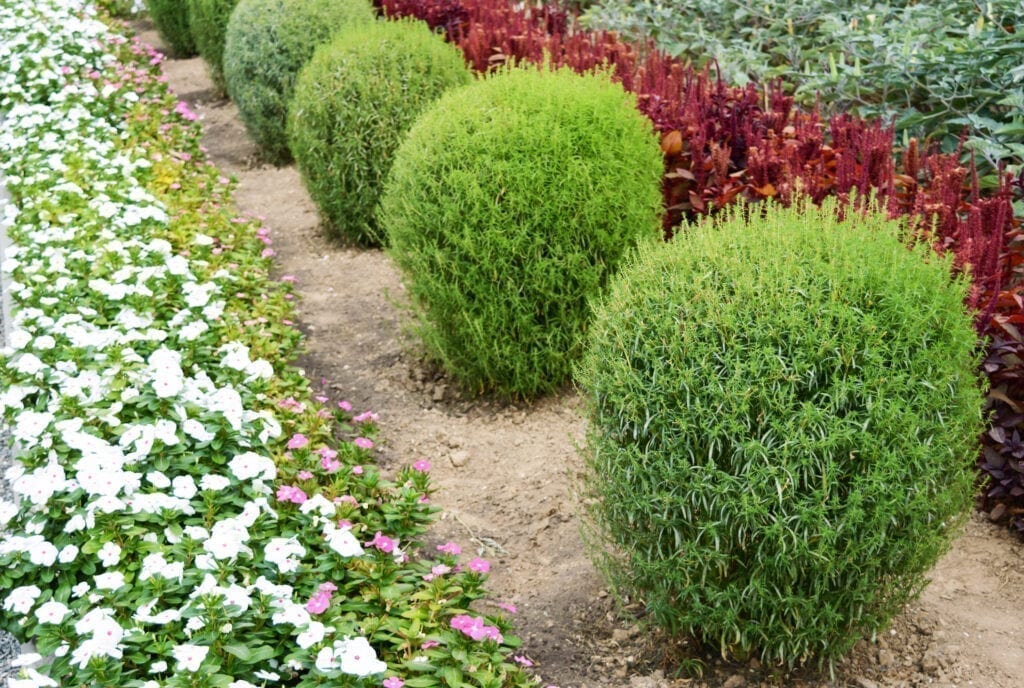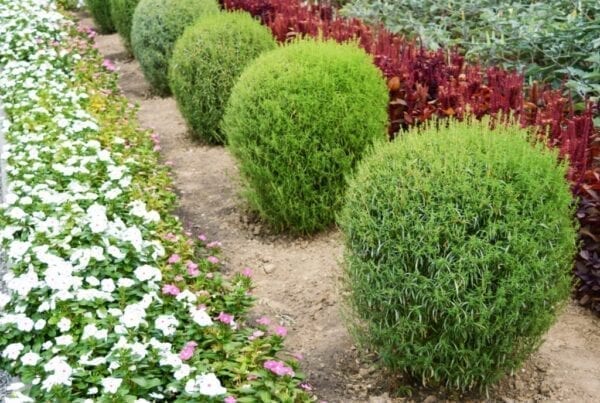 Maryna Iaroshenko / Getty Images
Is it just us or is spring in the air? It's getting a bit warmer, and that renewing feeling we get as winter lifts is starting. We're getting inspired to clean up, refresh, and get organized. Of course, there's a ton of spring cleaning to be done inside. (See our post How to Save Time Spring Cleaning your Home for more there.) But the outdoors need a good sprucing as well.
There's nothing dreamier about spring than imagining sitting out on the patio with friends. Here are 7 ways to get your outdoor living spaces dialed-in to welcome the fairest season (and all those long days of summer, too!).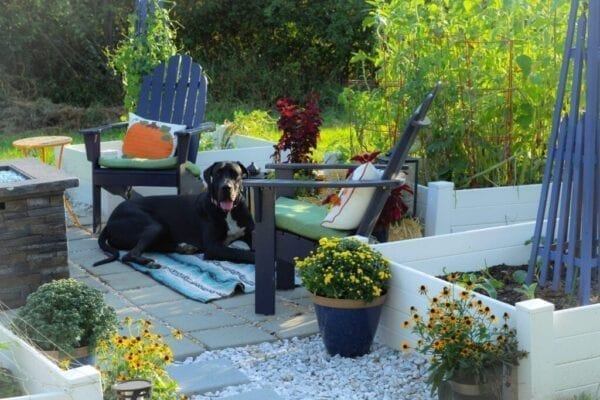 Jennifer Blount / Getty Images
1. Take inventory of your garden furniture.
Before you hit the stores or even the inspiration boards, take stock of what you already have. What needs repairing and what needs replacing? Preseason sales can be a good time to make any purchases. (Prices are higher when it's beautiful outside.) Since outdoor living space is an extension of your home when the sun is out, choose pieces that continue the flow of your design style inside.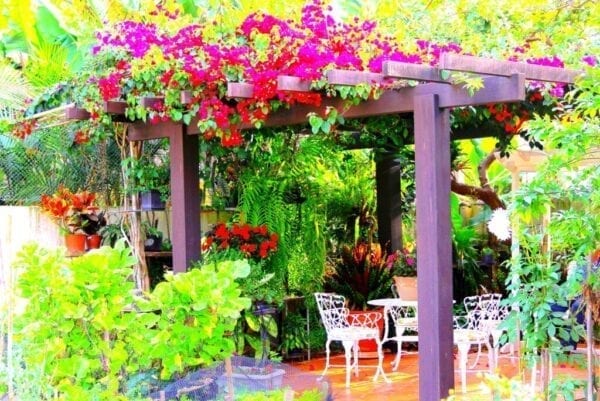 mspoli / Getty Images
2. Plant your perennials.
You can get rid of early weeds anytime the ground is thawed, but you'll want to check the Plant Hardiness USDA Zone Map to figure out your yard's sub-climate, shop for perennials and plant accordingly. While many conditions can affect a plant's survival, this is the easiest way to ensure your plants make it through the season.
Once you know what zone you're in, we recommend designing your garden by vibe (more tropical? English garden? rustic wildflowers?) and your color palette (what is the ideal backdrop for this year's outdoor activities?). Add in a few plants that attract bees — it might seem scary, but these natural pollinators will make sure your flowers bloom.

Don't have a giant yard or huge garden? Build a container garden. It'll give you the same hit of nature that we all crave after a long winter on a smaller patio, balcony, or porch.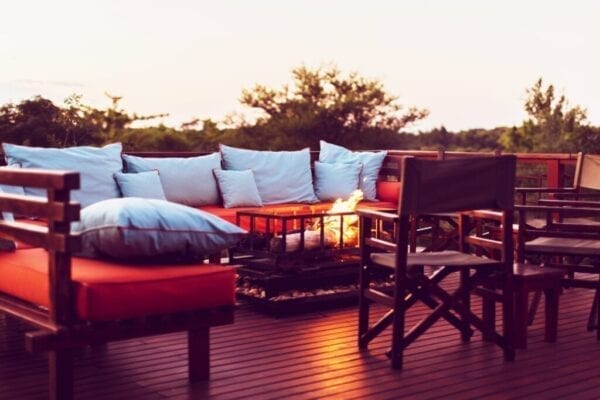 GCShutter / Getty Images
3. Build a fire pit.
Creating a personal fire pit for your backyard using inexpensive materials is surprisingly easy and a fire pit is perfect for entertaining late into the night on the patio when temperatures drop. It also gives the yard an instant focal point and a place to gather around.
A wooden cover can turn the fire pit into a coffee table for drinks and hors d'oeuvres until the sun goes down and then can be removed when it's time for s'mores. We love pieces that can do double duty, and the fact that this can be made yourself in a weekend makes it a no-brainer!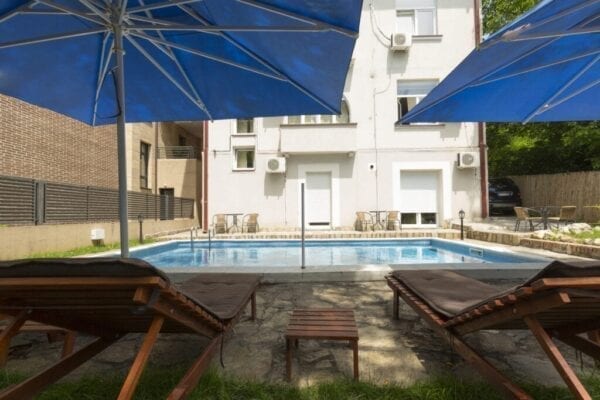 rilueda / Getty Images
4. Create more shade.
We know that the draw to being outside during the warmer months is obviously the sunshine, but all-day sun exposure isn't great. We like the idea of creating a dimensional plan of sun and shade in our outdoor living spaces.
Don't feel limited to a simple patio umbrella. There are so many more stylish shade options: buying (or building) a pergola for a sitting or dining area, raising a Sun Sail for a more modern look, or hanging a large umbrella from your tree's canopy.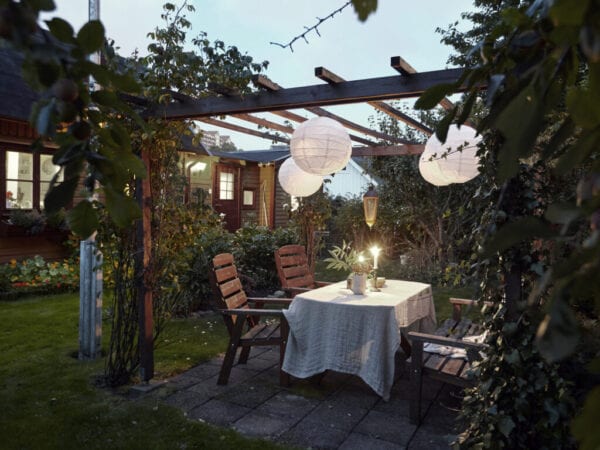 Johner Images / Getty Images
5. Let there be light.
While a state-of-the-art lighting plan can be expensive and should be installed by professionals, there are many things you can do to create atmosphere with lighting on the cheap — sometimes using items you already have in your home.

Wrapping trees with string lights creates an enchanted forest effect. Filling a hanging lantern or birdcage with an entire string of lights adds a concentrated burst of rustic brightness.
Solar powered or LED lights on stakes can illuminate a walkway and delineate the edge of a patio, and similar styles have adjustable spotlights to shine up onto your home, fence, or foliage.
6. Hang outdoor curtains.
Create the feeling of another room simply by adding curtains to fully or partially enclose any outdoor space and make it feel more intimate. Attach hooks to the underside of an awning, pergola or porch and hang a curtain rod between them.
Outdoor fabric will have more durability, but if you can be diligent enough to take it down between uses, a floaty transparent fabric can create a beautiful, ethereal effect.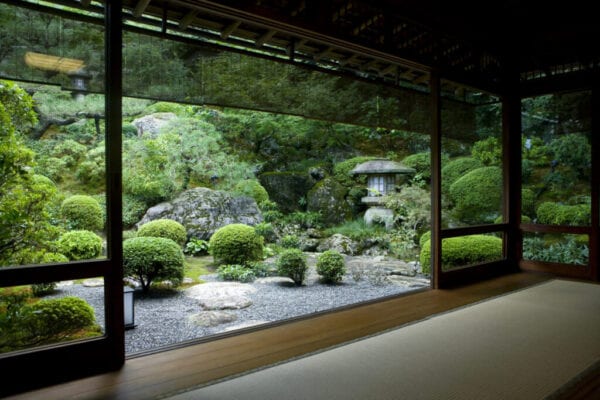 t_kimura / Getty Images
7. Create some zen.
Add a water feature and wind-chimes for soothing sounds and create privacy from neighbors by strategically planting trees or hanging baskets. Add a garden sculpture and plant bushes to attract butterflies and hummingbirds.
Nature has been proven time and again to have restorative effects on the mind and body, so, with the sunny weather on it's way, why not create a space in your garden where you can relax, do a little yoga, read, and generally just "unplug" for a little while.
The final step, of course, is to leave your phone inside and enjoy the fits of your labor.