Eco-Friendly Ways to Remove Leaves From Your Yard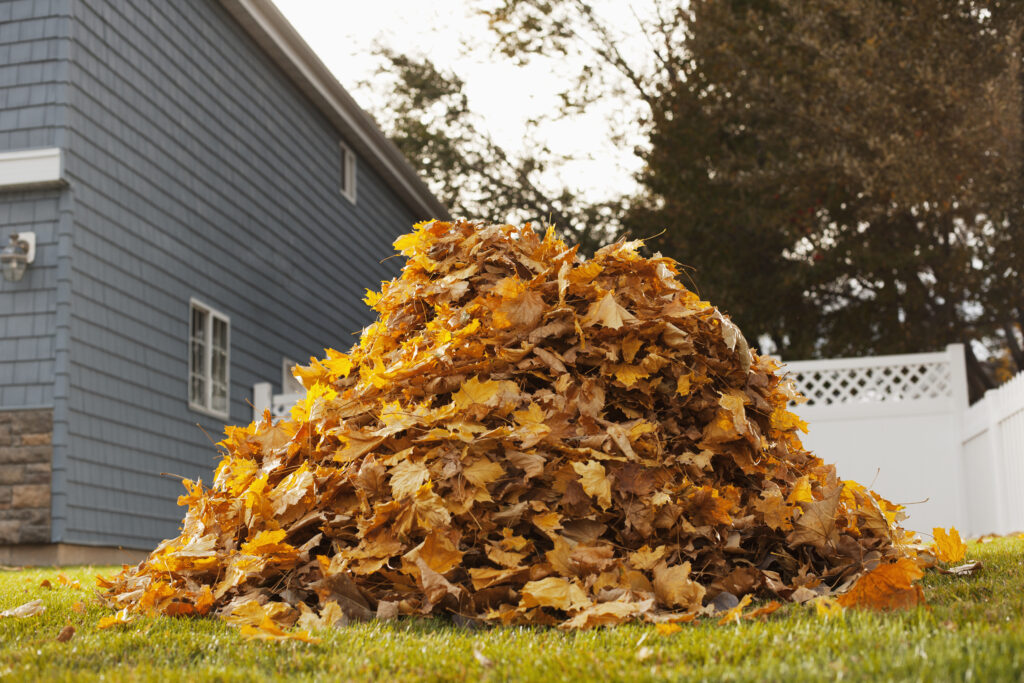 Maintaining a yard with trees in it requires eco-conscious homeowners to learn how to dispose of green waste. While you've likely seen bags and piles of leaves by the curb before, you may be looking for the best way to pick up leaves while reducing your environmental impact. Your options for eco-friendly leaf disposal vary depending on where you live, but some of the major ones are available anywhere if you are ready to learn and get started. 

At least three of these methods can have a positive impact on your garden or lawn. Rather than putting your leaves in a barrel and burning them, consider mowing, composting, or bagging them as an eco-friendly way to remove leaves from your yard.

[deals-hub-ad]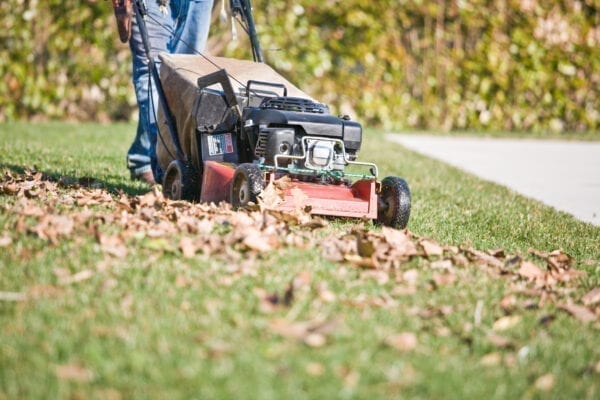 Mow them
Mowing your leaves over with your lawn mower, with or without the mulching kit or attachments, can be helpful for turning them into mulch. Ground-up leaf matter decays over time and produces a variety of beneficial compounds that keep your soil nutrient-rich. Why buy bagged mulch when you can make your own – and lower your carbon footprint a little in the process? 
Mowing does mean running a gas or electric mower, which use fossil fuels. However, if you'll be mowing that same lawn to keep it under control anyway, mowing over the leaves may be better than the best way to pick up leaves. 
You can either leave the fresh leaf mulch where it is to keep your yard vibrant next year, or you can gather the mulch and use it on flower beds or vegetable garden beds. You don't have to know how to dispose of green waste if you are willing to use it right where it's generated, in your yard.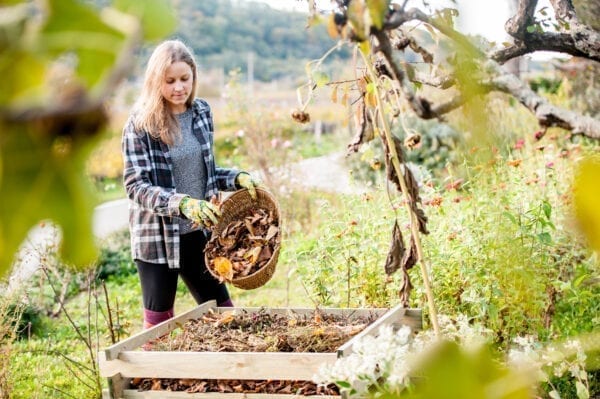 Compost
Creating a compost heap or bin is essentially the process of mixing both wet and dry organic matter, usually waste from your home and yard, in such a way that it decomposes into nutrient-rich soil. While compost bins need to be tended to in order to avoid overheating and attracting animals (and there are a variety of items that aren't good to compost, like most meats), composting many kitchen scraps, grass clippings, and ground-up leaves can be a great way to get excellent soil for next year's garden. 
A few helpful items to get started with composting include:
Adding leaves to a compost heap is a good way to get rid of them, but you'll want to make sure that, when adding large amounts of wet or dry leaves, that you don't overwhelm the basic system of your compost bin. A compost bin works best with a mix of dry and wet ingredients, so if you are adding a lot of dry leaves, consider adding some wet kitchen scraps or grass clippings as well. 
It's key that you turn the compost frequently in order to keep the mixture moving, and you can track its temperature to see whether the reactions inside are happening correctly or if it has gotten too cold or too hot. 
What started as one of the best ways to pick up leaves is a way to avoid filling landfills with kitchen scraps, where they may decompose more slowly. When you're looking for how to dispose of green waste, compost is a very good option – if you're willing to pay attention and use the generated soil in your garden.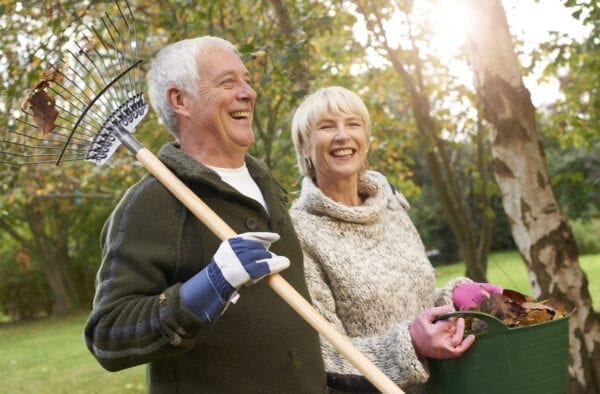 Rake and bag them
If raking and bagging makes more sense for your home, like if you have far too many leaves to mulch or compost, you may choose to take advantage of municipal leaf collection. It's still one answer to how to dispose of green waste, since it's more efficient for one large leaf collector to take all the leaves than for everyone to individually haul them away. Make the decision to rake and bag after you see how eco-friendly your local municipality's leaf practices are.
The best way to pick up leaves if you're opting to bag them is often to rake them onto a tarp and tilt that tarp into a bag, but there are other ways. Try to crush the leaves down as much as possible to make them less bulky, helping the leaf collection team to fit more leaves onto their vehicle and save on gas. 
To be eco-friendly, use a 
While Amazon is a great resource to get bags that don't harm the Earth, these bags can also be purchased at most local home improvement and hardware stores during fall and early Winter.
The bottom line
When it comes to how to dispose of green waste, the most eco-friendly practices may require a little more work. Choose mulching for smaller amounts of leaves, composting if you do some gardening, and bagging in biodegradable bags if you're limited to raking large amounts of leaves. By taking a little extra time to be eco-friendly, you can benefit your own yard and the Earth.