The Best Riding Mowers and Lawn Tractors of 2021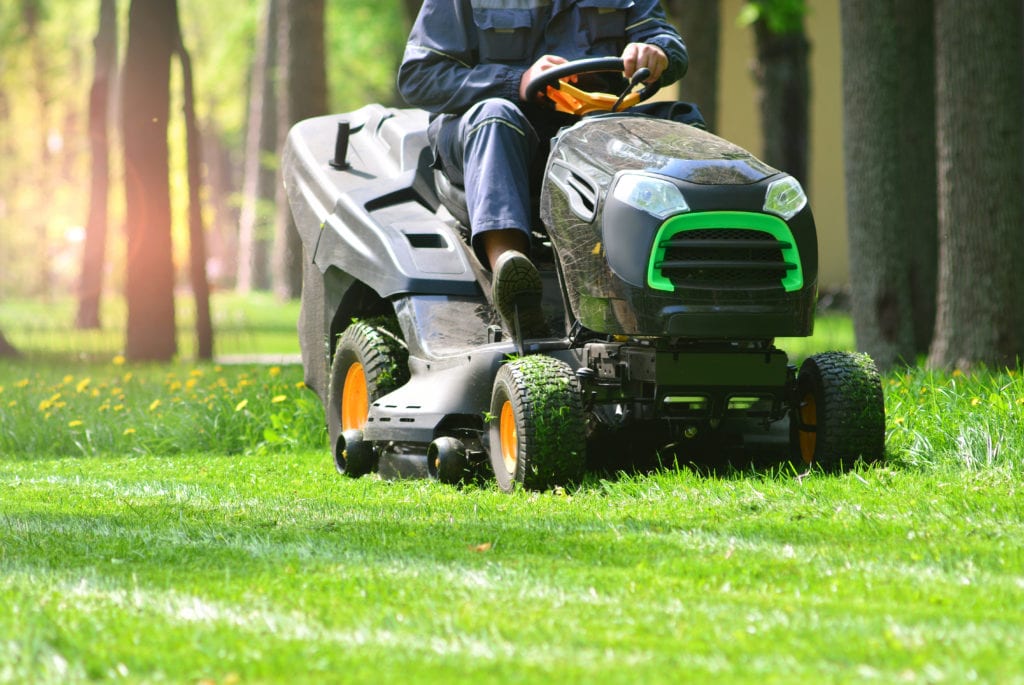 If you have a large lawn or acreage, a riding lawn mower or lawn tractor can save you plenty of time and hassle. Finding the right machine for your needs starts with understanding the demands of your situation. Someone can tell you a machine is great, but if it's more power than you need or not rugged enough to handle your property's terrain, then you'll waste time and money.
First, it's important to understand the difference between a riding lawn mower and a lawn tractor. A riding mower is designed to cut grass, period. Most entry and mid-level machines will easily handle small half-acre yards up to a couple of acres of space. They come in front, and rear-engine configurations, and many quality offerings start around $1,200.
A lawn tractor offers more muscle and is better for larger properties that may require more than simple lawn mowing. With more horsepower and a stronger frame, many have towing and hauling capabilities, too. There's a price trade-off as well, as some can cost between $2,000 and $3,000.
The best riding mowers of 2021
We researched more than a dozen different mowers from major retailers and weighed reviews, specs and ratings. We broke riding mowers into three categories:
Research methodology: We created these categories based on a cost-benefit-performance balance. We feel this aligns best with our audience, who will likely have a half-acre up to a few acres to mow, and some of whom may be looking for comfort and environmentally-friendly options. Zero-turn radius (ZTR) offerings were filtered out, as they tend to be more expensive and predominantly used by commercial landscapers.
Best value mower: Craftsman R110
For busy homeowners who may have an acre or two to mow and just need a reliable machine, the Craftsman R110 is a very popular, solid option. The Craftsman brand is well known, and this rear-mounted engine model comes with a simple 10.5 horsepower Briggs and Stratton single-cylinder engine, soft-touch steering, mulching kit and a smooth-shifting 6-speed manual transmission.
For $1,199, you also get a reverse mowing feature, and its relatively tight 18-inch turning radius does well in sharper corners. The R110 is not a flashy option, but it's reliable, and it gets the job done for those who don't need tractor power.
Best of both worlds: Ryobi 38 in. 100 Ah Battery Electric Riding Lawn Mower
For those wanting to get away from gasoline engines, Ryobi is the brand that has arguably made the biggest splash in the electric mower arena. The 38 in. 100 Ah offers up to 2.5 hours of run time and can cover up to 2.5 acres, a great step up for only $200 more from its younger sibling, the 50 Ah, which only covers about an acre and one hour of run time with a charge.
At $2,599, you're paying more, but those who are looking in this category usually understand that; and for the amount of power you get, you're still well below $3,000. This 48-volt is super quiet, has LED headlights, a phone charger, a 12-position manual adjusted 2-blade deck, cruise control, and it charges on a simple standard 120-volt outlet.
For the best overall value, look no further than the Husqvarna YTH18542, which is hands down one of the most popular offerings when it comes to riding mowers for several years running. At $1,699, the YTH18542 is a humble 42-inch mower that's known for dependability and surprising power behind its 18.5 horsepower Briggs and Stratton engine. Owners also love the 3-year bumper-to-bumper warranty.
Its hydrostatic transmission is smooth, requires no shifting, and breezes through hills. Owners also appreciate its compact size for storage, the ergonomically-designed seat, and a 16-inch turning radius that makes tough sections of your lawn easy to reach.
The best riding lawn tractors of 2021
We researched top-rated tractors offered by major retailers. Our three categories and winners include:
Research methodology: This category is anchored by power and value. We researched more than a dozen machines through major retailers and weighed consumer and other reviews. The profile of the buyer seems to switch slightly compared to those looking for riding mowers. The owners of these machines expect performance and demand they do far more than breeze through a half-acre lawn.
Best value tractor: Troy-Bilt Pony 42-inch
One of the most impressive things about the lawn tractor category is that you can get a lot of power out of an entry-level machine that is priced in line with a riding mower. We found the Troy-Bilt Pony 42-inch 439 cc model delivers the best value for the budget-conscious lawn tractor owner.
For only $1,299, the Pony's users appreciate its easily adjustable 7-speed transmission. It offers a smooth ride and a tight 18-inch turn radius. It's dependable, low-maintenance, and engineered to start in cold weather. The generous 42-inch blade also puts it above others in this price range, many of which have comparable power but only come with 30- or 36-inch blades.
Best workhorse: John Deere E120
The John Deere E120's powerful 20 horsepower V-Twin gas engine is among the top engines in this class. It has the power and torque to handle many different types of cutting situations, and it blends all that muscle with a smooth, agile ride and cruise control.
A redesigned mower deck lift lever makes it easy to lift heights from one to four inches. The ergonomic design of the control compartment makes the tractor comfortable, and John Deere loyalists love the easy 30-second oil change system. You also get a choke-free ready-start system, and the fade-resistant composite hood won't rust or dent.
Best overall: Cub Cadet XT1 Enduro Series 46-inch
While John Deere has its loyal followers, thousands of Cub Cadet buyers raise their voices about the Cub Cadet XT1 Enduro Series 46-inch. For $1,899, the same price as the E120, it's tough not to find a retailer without hundreds—if not thousands—of reviewers singing this model's praises about power and reliability.
The tight 16-inch turn radius is complemented by a powerful 22 horsepower Kohler V-Twin engine, and the smooth-riding hydrostatic transmission is a game-changer for larger yards and acreage. It also comes with an adjustable seat built for comfort, and the company's IntelliPower™ technology assures users of an even mow—even in thick, wet environments.
Things to consider when shopping for riding mowers and tractors
There's a lot of information and products out there, and it's easy to get overwhelmed when shopping for a riding mower or tractor. Your best bet is to talk to users, sales professionals at stores, and also do some online research. Ultimately, the following factors will be key:
Match machine power and transmission to your needs: If you have a lot of grass with a lot of hills, you're going to want a more powerful motor and a hydrostatic transmission, with comfortable seating. If you only have a half-acre, a 20-horsepower engine might be overkill. Gauge your yard size, terrain type, and make sure the machine fits the bill. User input and online research will help you make these decisions.
See it in person to gauge comfort: A common complaint among users is pedals and shifters being in awkward places and the seat not being comfortable. Unfortunately, too many of them don't realize this until after they've bought, assembled, and used the machine. Online research is great, but make sure you actually sit on a model before purchasing it. You can purchase from an online seller, but seeing and touching the machine is critical.
Understand maintenance needs: You've done all your research and are confident you've matched the right machine to your needs. Now, read about its maintenance requirements before buying. Some machines may require a lot of special attention during off-hours and off seasons, and there's nothing worse than dealing with a machine that's fickle with changing weather. There are low maintenance machines out there, you just have to read the manual first in order to find out.
Think about attachments and accessories: Make sure all the attachments and accessories are really what you need. You may find yourself being up-sold into models with a lot of accessories and attachments you don't even want. Typically, a bag and simple mulching kit will do the trick for most users. Beyond that, do you need tilling and thatching tools or fertilizer sprayers? Again, everyone's needs are unique, but bottom line: don't be oversold on unneeded accessories and attachments.
Frequently Asked Questions
What is the best cheap riding mower?
Some riding mowers with rear-mounted engines will be less expensive because they have less power and tend to be slower. If you have a smaller yard (closer to a half-acre), you can find some of these models around $1,200, even a little less.
How much do riding mowers cost?
Prices vary dramatically. Generally speaking, you can start as low as $1,000 and go up to $5,000 or more. For homeowners who might have an acre or two to mow, they should expect to spend between $1,200 and $2,000 for a quality machine.
Is it worth buying a riding mower?
You want to look at the size of your yard and how hilly it is. A good rule of thumb is if you have a half-acre or more, you should consider a riding lawn mower.
What is the difference between a lawn mower and a lawn tractor?
A lawn mower is specifically designed for mowing lawns, whereas a lawn tractor will be able to do other things such as towing and hauling. A tractor will have more horsepower, a more durable frame and cost more, too.