The Best Modems for CenturyLink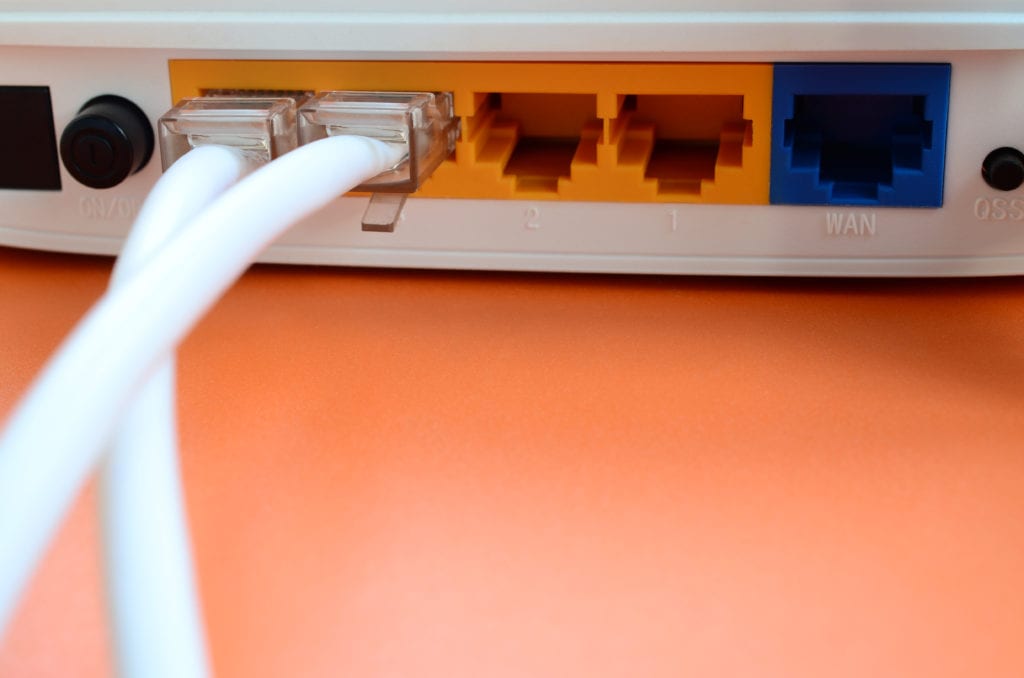 If you search "modem for CenturyLink," the results can leave you overwhelmed and unsure of where to start. Modems are one of those subjects that a lot of people find daunting. Yet they are incredibly important to the type of internet service and connectivity you will enjoy.
CenturyLink allows you to use any CenturyLink-compatible modem you choose. This means you have the choice of renting a modem or purchasing one. Which way you choose to go really depends on your personal needs and perhaps more importantly, your budget. Just be aware that if you use your own modem instead of renting one of their CenturyLink modems, they will not support any network issues that arise as a result of it.
The‌ ‌best‌ ‌CenturyLink‌ ‌compatible‌ ‌modems‌
Not all modems are created equal. That's why we have taken the time to research the best modem for CenturyLink DSL (the type of internet service that CenturyLink provides). Note that modems connect you to the internet, while routers connect your internet-using devices to Wi-Fi.
Here are the top‌ ‌5‌ ‌modems‌ (and some modem/router combos) that made our list.
This might be a no-frills and no-gimmicks piece of equipment, but it gets the job done at a price you'll love. A cheap, modem-router combo featuring high-speed DSL support and firewall protection, it is easy to set up. You won't need a technical expert on hand to get it running.
You can connect your computer to the modem using an Ethernet port. This can actually provide a better connection for your devices than that of a wireless connection. The Ethernet LAN port has auto MDI/MDIX and provides a solid, reliable signal.
Looking for Next-Generation Wi-Fi? Then you've found it. This modem and router combo features some of the most up-to-date technology around. Not only does it support DSL connections, but it supports cable connections as well. That means if you change internet providers, you don't need to replace your equipment.
The range on this modem should give you coverage from any area of your home. It has a USB port for a printer, although you can wirelessly access and share a printer, too. On top of that, you can remotely access and share from your hard drive. Plus, you can use the DLNA Media Server to locate and then play your media on DLNA TVs and game consoles.
The CenturyLink Actiontec C1900A Wireless VDSL2 IPTV modem and router boasts a four-star rating on Amazon. Just like the NETGEAR D6200, it combines the convenience of both a modem and a router, requiring less equipment. However, it has the added bonus of being nearly $100 cheaper.
This modem features cutting-edge technology with VDSL2 and ADSL/2/2+ bonding. The download speeds are around 200Mbps with upload speeds at 100Mbps. There are 4 Gigabit LAN Ports and Dual Band Wireless at 802.11ac / 802.11n.
This wireless modem is not only made specifically with CenturyLink in mind, but it is also an Amazon's Choice pick, offering consumers peace of mind. It's not often you can find a modem you know will work and one that has the backing of both Amazon and their customers.
The Zyxel is VDSL2 compatible and ADSL2/2+ backwards compatible. It has a Wifi Protected Setup (WPS) button that makes it simple to connect your devices to your internet network. They also offer easy tech support with TR-069 Remote Management.
Additional details on these and other modems for CenturyLink are included below:
*Pricing updated January 28, 2021
We researched reviews from both users and professionals. This allowed us to gather the most comprehensive feedback data available online. The modems listed above have an excellent reputation with consumers and are known to deliver reliable service at a fair price. ‌ ‌
‌Considerations‌ ‌for‌ ‌choosing‌ ‌a‌ ‌modem‌ ‌for‌ ‌CenturyLink‌ ‌‌
The kind of modem you decide to purchase should really depend on what your individual needs are. If you are going to have multiple family members or roommates who will also be using the device, then you are likely going to need a wireless modem that can support multiple devices with ease.
If you live alone in a one bedroom apartment, then a non-wireless, inexpensive modem that you can hook into via an Ethernet port might be the best way to go. Whatever DSL modem for CenturyLink you choose, you'll want to pay attention to its speed capability and be sure that it is DSL-compatible. Good reviews are another must.
The bottom line
There are pros and cons to renting a CenturyLink modem versus buying your own. On one hand, you may save money by purchasing your own modem, but renting one may give offer you better customer service if issues arise. Make sure to evaluate which factors are most important to you.
Frequently Asked Questions
How‌ ‌much‌ ‌does‌ ‌it‌ ‌cost‌ ‌to‌ ‌rent‌ ‌a‌ ‌modem‌ ‌from‌ ‌CenturyLink?‌
Their modems run around $10/mo. You will need to speak to a customer service representative with CenturyLink to get the exact price for your plan and location
Can‌ ‌I‌ ‌get‌ ‌my‌ ‌own‌ ‌CenturyLink‌ ‌compatible‌ ‌modem?‌
Yes. Places like Amazon, Best Buy, and Walmart all have them available for sale. Not only is it more convenient to have your own equipment, but it will also save you a lot of money. If you spend just $120 on purchasing a modem, you will be ahead of the game after one year, versus if you had rented one. Our list of modem choices features devices that you can purchase.
How‌ ‌do‌ ‌I‌ ‌connect‌ ‌my‌ ‌CenturyLink‌ ‌modem?‌
To connect your CenturyLink modem, you will want to refer to the instructions that are included with the modem you choose. Different modems require different setup methods. Be sure to read reviews to help determine which are easier, if that's important to you.
---