Home Warranties: Are They Worth It?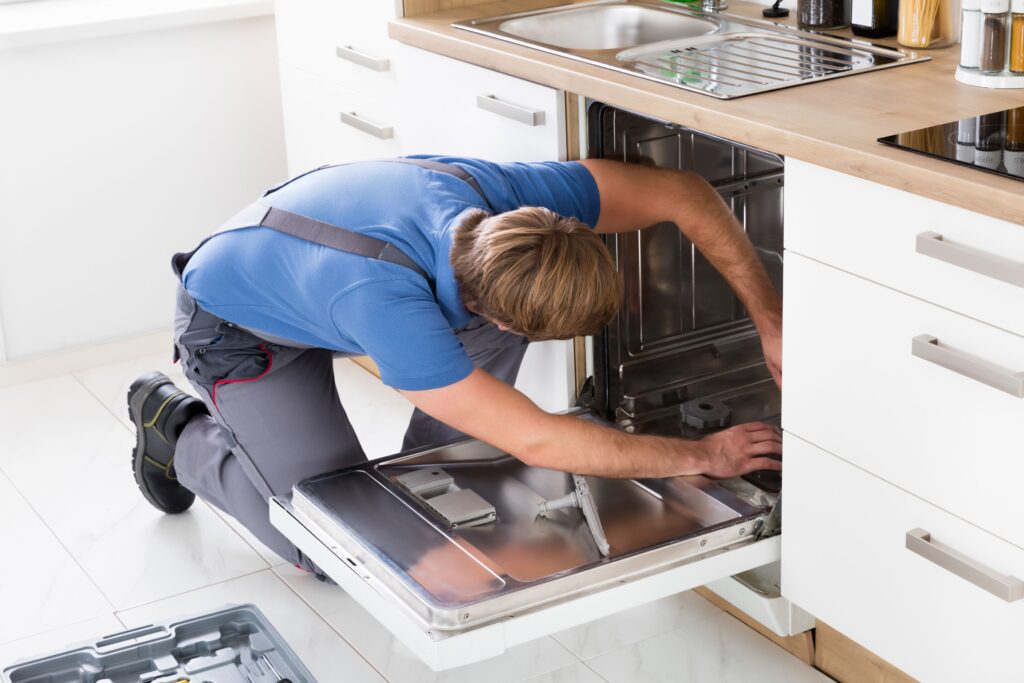 Although home warranties often come up when purchasing a home, they can also be useful investments during seasons that may strain the appliances in your home. For buyers, home warranties protect major home appliances and systems in your  new or existing home, so you don't have to worry about the full financial burden of repairing or replacing them. When a seller offers a home warranty with their home, their listing will be more attractive and can fetch better prices in the market because the warranty lowers potential "invisible" costs for the buyer. Whether you are a longtime homeowner or buying your first house, a home warranty will help save you the inconvenience, frustration, and expenses associated with inheriting a system or appliance failure.
First things first, what is a home warranty?
A home warranty is an annual service contract between a homeowner and a home warranty company. The contract is designed to protect your home's appliances and systems from breakdowns resulting from normal wear and tear. The homeowner pays for the coverage, with the warranty covering the costs of repairing or replacing the major components in the home. Homeowners can choose premium or optimal coverage to ensure that their home warranty provides the level of protection that they need, and can often decide whether or not they want to pay their warranty in an annual lump sum or as a monthly payment.
Now that you are familiar with these contracts, are home warranties worth it? Here is what you need to know.
What home warranties typically cover
Home warranties cover home appliances such as the refrigerator, dishwasher, microwave, stove, trash compactor, washer and dryer, and much more. The warranty also covers electrical systems, including electrical lines and wires, as well as the components of heating and cooling systems. Your plumbing system, which comprises the toilet, drains, water heater, shower valves, and waste lines, is also covered.
Lastly, the contract also covers items like the doorbell, exhaust fans, and garage door opener if you have a motorized door.  Some home warranty companies allow you to ensure either your systems or your appliances, instead of mandating you pay to ensure both. This can be useful if you buy all-new appliances that come with their own warranties.
What home warranties do not typically cover
With most home warranties, coverage will not include pre-existing conditions, improper installation, lack of maintenance, unusual wear, and tear, or code violations. The warranty will also not cover commercial-grade appliances, items under the manufacturer's warranty, and items that are covered by home insurance. Be sure to read the fine print of the home warranty contract to see their specific exceptions. Most home warranty companies have a sample contract available upon request.
You should buy a home warranty if:
Consider home warranties if the appliances in your home are getting old, your house is more than five years old, you do not have the time and patience to get the repairs done, or you do not know a trusted contractor and do not want to go through the pain of looking for one. Other situations in which a home warranty will be very important are if you do not have the cash cushion to handle costly repairs that may come up, or you are buying a home for the first time. You are likely to have a tight budget after paying your down payment or paying for your first home in full, and as a new homeowner, you aren't sure what foibles your new place may possess.
A home warranty will help to alleviate the financial burden you may face when a home appliance or system goes out, so long as the repair falls under what your home warranty company covers. This will save you from having to take money from your savings or borrowing to cover the costs of repairs or replacement.
You might not need a home warranty if:
If you are buying a newly constructed house and the home inspection did not give you grounds to be worried, or your home appliances are protected by the extended warranties provided by your credit card company, you may not need a home warranty. You can also choose not to buy a home warranty if you can't find an option that provides the level of protection you need.
The pros and cons of home warranty insurance
Pros
Cons

Protects major appliances as they age
Big savings on common repairs
Service calls are offered at an affordable rate
You can choose the protection that fits your needs
The convenience of having the service company choose a contractor for you
They are fairly inexpensive
You get to enjoy peace of mind

Home warranties do not cover all appliances
Covered appliances lose coverage if not properly maintained
Some home types may not be covered
No choice of repair service providers
You may end up not needing it
Repairs are more likely than replacement
How to decide if you need to purchase a home warranty
When thinking of buying a home warranty, determine if the warranty will add value. Here are a few things to consider:
Consider your resources: When it comes to home warranties, a relatively small upfront cost can help you avoid a massive financial headache in the future (i.e. paying $750 for the warranty to cover your HVAC spares you the $8,000 were that HVAC to break later). If there is room for home warranty cost in your budget, buying a warranty could be a worthwhile investment.
The age of the home you own or plan to buy: If the home you own or plan to buy is more than 10 years old, there is a good chance that most of the major appliances are original to the home and thus nearing the end of their useful life. Buying a home warranty will be a wise investment to cushion you from the costs associated with repairing or replacing the appliances.
Handling appliance repairs on your own: Carrying out appliance repairs requires the relevant skills and knowledge. Also, looking for a reliable repair technician can be time-consuming. If you are not ready or able to do these tasks, you may want to consider buying a home warranty.
If you are planning to sell your home: It takes a lot of work to prepare a home before putting it up for sale. Since you can transfer the contractor to the buyer, a home warranty will help you sell your home faster and get better prices for the property.
Do you own rental property?: If you own multiple rental properties, you can purchase a home warranty and include the cost of the plan in your tenants' rental fee. This will ensure that the major appliances in the houses are protected.
Other considerations
Lastly, if you have one percent of the purchase price of your home set aside for repairs, you may not need a home warranty. However, you should remember that major repairs can be extremely costly.
The bottom line
Are home warranties worth it? For many owners, a home warranty is worth it, provided they have the right coverage. However, before buying it, read the fine print in the home warranty contract to establish whether the warranty is likely to pay off.
Frequently asked questions
How much should I pay for a home warranty?
The national average home warranty cost is between $350 and $600. Generally, basic coverage of around $400 will cover home systems and appliances worth over $20,000.
When do you buy a home warranty?
You can buy a home warranty at any time. However, you should consider purchasing a warranty when buying or selling a house, if you do not have money set aside for repairs or your home is more than 10 years old. You can also buy a home warranty before a season that may strain your appliances.
Do sellers need to buy a home warranty?
While sellers do not have to buy a home warranty, offering a home warranty to a buyer can be a great marketing tool. It will make your home more attractive to potential buyers and help you sell the property at a higher price.